Class 7A - Week 11 - 2015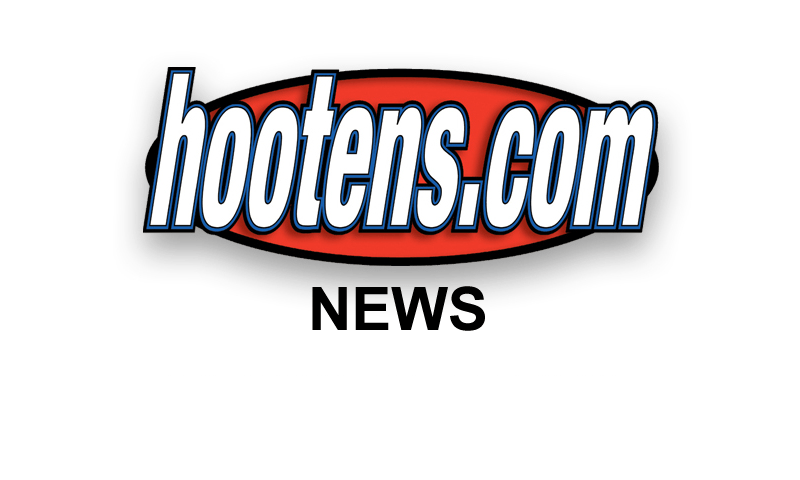 Hooten's Arkansas Football Rankings
Class 7A, Week 11, 2015
Copyright Hooten Publishing, Inc.
1. Springdale Har-Ber (9-1)
2. Bentonville (9-1)
3. Fayetteville (8-2)
4. Cabot (10-0)
5. Bryant (9-1)
6. FS Southside (6-4)
7. North LR (6-4)
8. Conway (5-5)
9. FS Northside (4-6)
10. West Memphis (5-5)
11. LR Catholic (4-6)
12. Springdale (2-8)
13. LR Central (3-7)
14. Rogers (1-9)
15. Van Buren (2-8)
16. Heritage (0-10)

HOOTENS.COM GAME OF THE WEEK
No. 9 FS Northside at No. 7 North LR
North LR rides a 6-game win streak, outscoring opponents 289-146 after losing its first four games with multiple injuries. North LR coach Jamie Mitchell rightly refers to junior running back Juan Day as his "bell-cow." Day found more running lanes (20 carries for 143 yards and 3 TDs) last Thursday when QB Corvasea Cooney passed for almost 300 yards and four scores in a 47-28 win over LR Central.
FS Northside beat LR Central 35-14 Week 2. Last Friday FS Northside ran a fake punt 82 yards for a TD and Cheuy Pargo kicked three fields goals in a 22-15 loss to rival FS Southside. Northside had just two first downs in the third quarter and none in the fourth quarter last week. It's normally stingy run defense allowed Southside's QB to rush for 225 yards. Aggressive Grizzly linebacker Deontre Hardwick (6-0, 244) is on the Farm Bureau Awards watch list for Class 7A/6A Defensive Player of the Year and has drawn interest from the University of Arkansas.
Fayetteville won Week 2 at North LR 53-14 and two weeks later Fayetteville beat Northside 46-19.
Winner of this matchup will be an underdog next week at Bentonville, which beat FS Northside 46-19 in it's conference opener.

LAST WEEK
Hootens.com correctly predicted winners in seven of nines games involving Class 7A teams. For the season, Hootens.com is 96-18 (84 percent) predicting 7A winners.

WEEK 11 PREDICTIONS (favored teams in ALL CAPS)
TOP HALF OF BRACKET
BRYANT has first-round bye.
West Memphis at FAYETTEVILLE (40): Fayetteville flogs eight opponents but falls in it's only two regular-season challenges, losing at Har-Ber in the final seconds and last Friday to Bentonville 37-26. However, Fayetteville led in the final 90 seconds of both games. West Memphis played lesser competition and allowed 40 points or more in losses to North LR, Cabot and Class 6A Jonesboro. Winner plays at No. 5 ranked Bryant, where Fayetteville coach Daryl Patton played and started his coaching career.
BENTONVILLE has a first-round bye. Tiger coach Jody Grant glad to have a "mental break" and rest for his players, including two-time state champ QB Kasey Ford, who rolled his ankle last Friday against Fayetteville.
FS Northside at NORTH LR (1): Game of the Week.

BOTTOM HALF OF BRACKET
CABOT has first-round bye, awaiting the winner of LR Catholic at FS Southside. Cabot won at LR Catholic 40-33 in overtime Week 2 of the regular season. Cabot has won 10 or more games for the second time in three seasons and for the third time in a decade.
LR Catholic at FS SOUTHSIDE (6): Winner will be an underdog next week at Cabot. Southside QB Cooper Johnson ran for 224 yards as the Rebels rallied past rival FS Northside 22-15 last Friday. Southside looks to advance past the first round for the ninth consecutive season. Catholic has won once (2008) in the playoffs since advancing to the semifinals in 2005. The Rockets were outscored 29-24 weekly during the regular season.
HAR-BER has first-round bye, awaiting the winner of Springdale at Conway. Har-Ber hammered both by a combined 85-17 during the regular season.
Springdale at CONWAY (11): Winner will be a major underdog next Friday at top-ranked Har-Ber. Conway, winners of three playoff games in the past decade, lost on its homefield Week 2 to Har-Ber 37-7. Springdale is back in the playoffs after finishing 0-10 a year ago. The Bulldogs have not won more than 6 games in a season since sweeping the state's largest classification in 2005. Har-Ber hammered Springdale 48-10 midseason.