Class 5A - Week 11 - 2015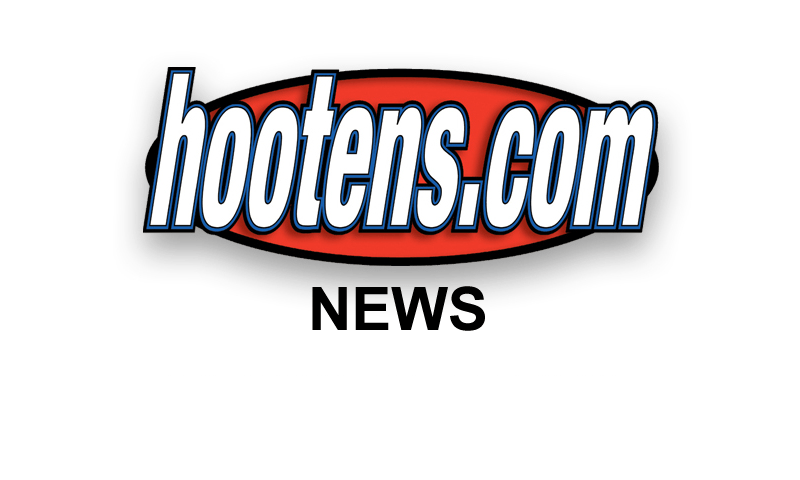 Hootens.com Rankings
Class 5A, Week 11, 2015
Copyright Hooten Publishing, Inc.

1. Pulaski Academy (10-0)
2. LR Christian (10-0)
3. HS Lakeside (8-2)
4. Hope (8-2)
5. Batesville (7-3)
6. Wynne (6-4)
7. Blytheville (8-2)
8. LR McClellan (7-2)
9. Morrilton (7-3)
10. Greenbrier (6-4)
11. Camden Fairview (6-4)
12. Watson Chapel (4-6)
13. Hot Springs (6-4)
14. Vilonia (5-5)
15. Sylvan Hills (6-3)
16. Forrest City (6-4)
17. Beebe (5-4)
18. Nettleton (5-5)
19. Farmington (5-5)
20. Harrison (4-6)
21. De Queen (4-6)
22. Maumelle (3-7)
23. Jacksonville (2-7)
24. Mills (2-7)
25. Magnolia (2-8)
26. Valley View (2-8)
27. Paragould (1-9)
28. Greene County Tech (1-9)
29. Clarksville (1-9)
30. White Hall (0-10)
31. LR Fair (0-10)

GAME OF THE WEEK
No. 12 Watson Chapel at No. 5 Batesville
A rematch from Week 1 when Batesville rallied in the fourth quarter for a 26-21 decision. Watson Chapel led 21-14 late in the fourth quarter when the Wildcats fumbled into the end zone. Batesville drove 80 yards for a touchdown, failed on the potential go-ahead two-point conversion, recovered the onside kick and threw the winning TD pass with 48 seconds left. "We've talked about meeting up with them again in the playoffs," Watson Chapel coach Jared Dutton said. "We just didn't know it would be so soon."

Watson Chapel lost at HS Lakeside 52-48 Week 9, costing the Wildcats the No. 1 playoff seed. The emotional-drained Wildcats tumbled to the No. 4 seed after losing to Camden Fairview 35-28 a week ago. Watson Chapel is 1-4 in games decided by seven points or less in 2015. Sophomore QB Jakobi Jackson has passed for 2,221 yards and 32 touchdowns this fall, with just four interceptions. Senior Trey Cole paces the Wildcats with 86 carries for 850 yards and nine TDs, and he's the second-leading receiver with 35 catches for 696 yards and six TDs.

Batesville got blown out at Blytheville 33-14 in Week 8, but won consecutive games to share their fifth conference title in six seasons. Two sophomore football players were killed in an auto accident three days after the Blytheville loss "and that drew the community and team closer together," Batesville coach Dave King said. The Pioneers start seven sophomores (four on offense, three on defense). Pioneer senior defensive linemen Sean Stout (77 tackles, 15 tackles for loss) and Wendell Williams (86 tackles, 23 TFL), junior Blake Franks (92 tackles, 33 TLF and 13 sacks) and sophomore Christian Bullock (72 tackles, 15 TFL) "have really started playing like we thought they could," King said. Junior Garrett "Bucky" Bernard morphed into the defensive leader this fall, racking up 149 tackles.

LAST WEEK
Hootens.com correctly predicted 12 of 15 games (80 percent). For the season, Hootens.com has correctly predicted 146 of 186 games (78 percent).

WEEK 11 PREDICTIONS (favored teams in CAPS)
TOP HALF OF THE BRACKET
Sylvan Hills at LR CHRISTIAN (21): These teams were members of the 5A Central in 2012-2013 and played non conference games in 2010-2011. Sylvan Hills has beaten LR Christian three times, including 35-7 in the last meeting in 2013. Sylvan Hills lost its final two conference games this fall against LR McClellan and Pulaski Academy. Undefeated LR Christian applied the 35-point mercy rule in nine of 10 games this season, including last week's 49-7 win over Maumelle. LR Christian senior Joe Hampton has 51 catches for 1,025 yards and 13 TDs, while Damarea Crockett has 195 carries for 1,280 yards and 20 TDs and 20 catches for 226 yards and three scores.
Camden Fairview at WYNNE (1): Wynne tied for the 5A East title and secured the No. 2 seed with last week's 16-point win over Nettleton. Yellowjacket sophomore QB Luke Chapman improved the past month, culminating with last week's three-TD effort. Camden Fairview earned the South No. 3 seed by beating Hot Springs and Watson Chapel the past two weeks by a total of eight points. The Cardinals led Watson Chapel 28-7 in the second quarter. The Cardinals alternate between the Spread and Single Wing. Senior QB/running back Kimonte Wilson ran 18 times for 120 and a TD at Watson Chapel, while D.J. Franklin ran for 128 yards and caught a TD pass.

Vilonia at PULASKI ACADEMY (31): Top-ranked Pulaski Academy has applied the 35-point mercy rule in every conference game this season. Bruin sophomore QB Layne Hatcher has thrown 40 TDs this season. Senior Tre Bruce scored a pair of TDs in last week's 36-14 win over Sylvan Hills, including a 55-yard stiff-arming jaunt down the sideline. Vilonia enters the playoffs as the No. 4 seed winning at Harrison 31-10 Week 9. Eagle junior QB Luke Gordon has thrown 14 TDs and rushed for seven this fall.
Blytheville at HOPE (7): Talented Blytheville tied for the 5A East title but settles for the No. 3 seed. The Chickasaws have won six straight since losing at Wynne by eight points in Week 4. Blytheville led Forrest City 21-6 in the second quarter last week before winning 27-20. Hope's two losses this fall were at Nashville and Hot Springs Lakeside (a combined record of 18-2) by a total of three points. Bobcat senior defensive end McTelvin Agim has 63 tackles this fall. He racked up six solo stops and three sacks in last week's 62-21 win over Magnolia.

BOTTOM HALF OF THE BRACKET
Forrest City at HS LAKESIDE (10): HS Lakeside lost to rival Hot Springs 17-15 last week, but the Rams earned a share of the 5A South title (first since 1975) and go for their second playoff win since 1975 (beat Alma 40-14 in 2011). The Rams allowed 310 yards rushing at Hot Springs. Forrest City finished as East No. 4 seed, losing to Blytheville by seven points a week ago. Mustang junior Kendriel Johnson rushed for more than 1,400 yards and 14 TDs this year.
MORRILTON (6) at LR McClellan: Morrilton won the 2013 state title but didn't qualify for the playoffs last season. Devil Dog junior QB Caleb Canady completes 126 of 206 passes (61 percent) for 1,824 yards and 18 TDs this fall. Morrilton senior offensive linemen Jordan Toland (6-2, 240), Devin McMorrough (6-0, 230) and Lamont Clemons (6-4, 320) help the Devil Dogs rush for 206 yards weekly. Little Rock McClellan finishes as the No. 2 seed in the 5A Central, and the Crimson Lions return to the playoffs for the first time since 2011 (with a 1-10 record), when every Class 6A team advanced to the postseason. LR McClellan's line, anchored by seniors Courtlin Lightner (6-2, 240), David Moore (6-2, 300), "are physical and give you problems with size and speed," Morrilton coach Cody McNabb said. LR McClellan junior Pierre Strong has rushed for more than 1,500 yards this year, including 208 yard in last week's 60-18 win at Jacksonville.

Watson Chapel at BATESVILLE (3): Hootens.com Class 5A Game of the Week.
Beebe at GREENBRIER (2): Another rematch from Week 1, which Beebe won 41-27. But running back Jovaughn Wyrick injured his knee the next week and the Badgers lost three straight games. Senior running back Trip Smith has 254 carries for 1,347 yards and 13 TDs this fall. Greenbrier senior QB Harold Ross has passed for 1,881 yards and 17 TDs this fall, including a 258-yard, two-TD effort in last week's 47-21 win at Vilonia. In 1980, Beebe shut out Greenbrier 24-0 in the regular season, but Greenbrier beat the Badgers 16-7 in the Class AA quarterfinals.