Class 2A - Week 11 - 2015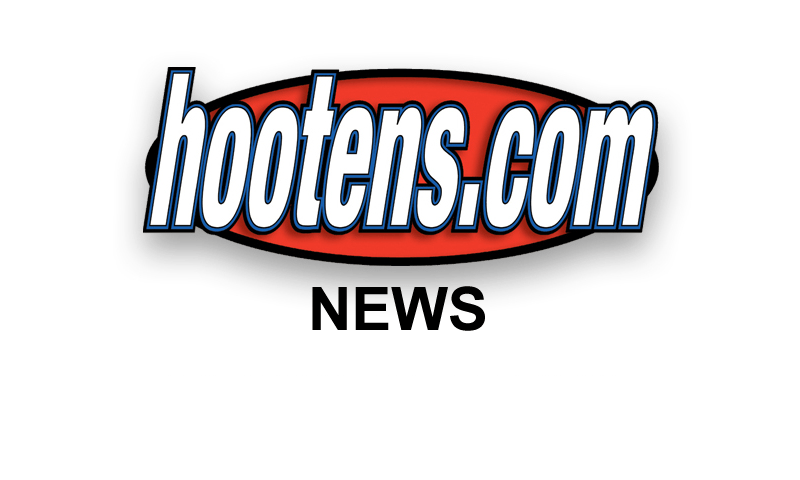 Hootens.com Rankings
Class 2A, Week 11, 2015
Copyright Hooten Publishing, Inc.
1. Rison (8-1)
2. Junction City (6-2)
3. McCrory (9-0)
4. Mount Ida (10-0)
5. Hector (10-0)
6. Des Arc (9-1)
7. England (10-0)
8. Cross County (9-1)
9. Earle (8-2)
10. Conway Christian (7-3)
11. Hazen (6-4)
12. Gurdon (6-4)
13. Lafayette County (7-3)
14. Brinkley (6-3)
15. Marked Tree (7-3)
16. Dierks (6-4)
17. Hermitage (4-3)
18. Hackett (9-1)
19. Murfreesboro (4-6)
20. Strong (4-6)
21. Walnut Ridge (6-4)
22. Poyen (6-4)
23. Parkers Chapel (3-6)
24. Bearden (2-7)
25. Salem (4-6)
26. Mountainburg (7-2)
27. Carlisle (4-6)
28. E. Poinsett County (3-7)
29. Magnet Cove (4-6)
30. Spring Hill (4-6)
31. Augusta (3-6)
32. Quitman (5-5)
33. Woodlawn (1-7)
34. Palestine-Wheatley (3-7)
35. Mineral Springs (2-7)
36. J.C. Westside (5-4)
37. Foreman (1-9)
38. Bigelow (1-8)
39. Union Christian (3-5)
40. Clarendon (1-9)
41. Midland (1-9)
42. Mountain Pine (1-9)
43. Magazine (2-7)
44. Decatur (1-8)
45. Marvell (0-10)
46. W. Yell County (0-9)
47. Cutter M. Star (0-10)
48. Rector (0-10)

GAME OF THE WEEK
No. 14 Brinkley at No. 15 Marked Tree
Brinkley playing well the past month, looking for another postseason run as a year ago when the Tigers advanced to the quarterfinals. Marked Tree seeking its first postseason win since 2008. Brinkley senior tackles Jeremiah Jeffers (5-9, 240) and Kemar Coleman (6-4, 270), a newcomer, open lanes for senior RB/LB Daquan Greene (1,137 yards, 17 TDs). Greene paces the Tigers with 126 tackles (79 solos). Junior QB Accoreia Couch has matured at quarterback, reading the dive and dive option. Marked Tree counters with senior RB DeAngelo Griffin (1,163 yards, 17 TDs) and fullback Jerome Shackleford (588 yards, five TDs) in the Double Wing. Senior defensive end Jaylon Gunn (5-9, 165) leads the Indians with 86 tackles, 10 sacks and nine forced fumbles.

LAST WEEK
Hootens.com picked 20 of 23 games (87 percent) involving Class 2A teams. It has correctly picked 225 of 265 (85 percent) for the season.

WEEK 11 PLAYOFF PREDICTIONS (favored team in ALL CAPS followed by point spread)
TOP HALF OF BRACKET
RISON has first-round bye.
Quitman at GURDON (35): 5-2A member Quitman owns five wins over teams with a combined record of 6-42. Gurdon's marquee win and best game of season came Week 8 at No. 13 Lafayette County, a 46-14 rout in the rain. No. 12 Gurdon senior RB Jackie Harvell has rushed for 1,673 yards (9.3 ypc) and 25 TDs this fall. Senior LB Jackson Kirkpatrick leads the Go-Devils with 65 tackles (51 solos).

Parkers Chapel at HECTOR (28): Parkers' Chapel lost at Hector 14-13 in 2013 when an unsportsmanlike penalty forced Parkers Chapel to attempt a 35-yard extra point, which fell short with three minutes left. A week ago, PC trailed 4-2A runner-up Hackett (missing three key starters) 22-0 in the third quarter and lost 34-14. No. 5 Hector defeated Hackett 22-16 Week 2 in a poor performance. The Wildcats are 2-0 vs. the 8-2A with wins over Strong (49-30) and Bearden (48-24).
BRINKLEY (2) at Marked Tree: See Game of the Week.

Union Christian at ENGLAND (42): No. 7 England has been challenged once this year, a 27-20 win Week 6 over No. 10 Conway Christian. England captured its first league (5-2A) title since 1987. England draws fifth seed Union Christian of the 4-2A, the only conference possibly weaker than the 5-2A. England junior QB Brayden Brazeal picked apart No. 22 Poyen last week, completing 22 of 28 passes for 300 yards and four TDs in a 51-8 blowout. The England defense has allowed 49 points all season.
HERMITAGE (18) at Mountainburg: No. 26 Mountainburg tries to tackle Hermitage junior RB Monta' Thomas, a challenge similar to slowing down Strong QB Kenneth Dixon in 2011 (Strong won 35-28). Thomas (4.5 speed), faster than Dixon, has 909 rushing yards, 437 receiving yards, 288 passing yards and 21 total TDs in seven games. He burned Bearden last week for 288 total yards and five TDs, including an 83-yard kickoff return. Hermitage beat Bearden for the first time in 21 years. Nineteen Hermits should make the 4.5-hour trip to Mountainburg, including junior DT and leading tackler Juan Aranda (5-11, 240). Mountainburg counters with senior RB Clayton Stephenson (1,249 rushing yards), who needs just 17 yards to hit 4,000 career rushing yards.

Magnet Cove at EARLE (28): No. 9 Earle was uncharacteristically sloppy last week in a 38-18 loss at Cross County with seven turnovers (four interceptions, three fumbles) in the 3-2A title game. Earle did manage 117 rushing and 194 passing yards. Those offensive numbers increase this week against a Magnet Cove team riddled with the most injuries and inconsistent play in more than a decade.
Walnut Ridge at DES ARC (25): No. 6 Des Arc runs a smashmouth Double Slot featuring senior WB Colt Covington (1,200 all-purpose yards) , QB Noah Kennedy (1,000 total yards) and the Conway brothers, Daylon and Ontario, behind 350-pound senior tackle Matthew Tate. Walnut Ridge last faced the Double Slot a month ago against Marked Tree and gave up 350 rushing yards (435 total yards) in a 41-12 loss.

BOTTOM HALF OF BRACKET
MCCRORY has a first-round bye.
Carlisle at HACKETT (12): Missing three key starters, No. 18 Hackett put away 8-2A member Parkers Chapel 34-14 last week when junior QB Ely Stormes passed for two TDs and senior RB Logan Bivens ran for two TDs. Hackett owns a Week 8 win over 6-2A member Palestine-Wheatley (46-26), which came one week after Carlisle beat P-W 27-26.

Salem at MOUNT IDA (33): Following an emotional win over Gurdon, No. 4 Mount Ida played poorly last week at Lafayette County but won 48-40. Senior QB T.J. Wilson completed eight of 10 passes for 160 yards and four TDs. The Lions ran for 226 yards. Those numbers go up this week against a Salem defense that allows 27 ppg. Salem faces a 8.5-hour round trip to Mount Ida and back.
Strong at LAFAYETTE COUNTY (19): Strong's last win came a month ago (Week 7) at Woodlawn 24-8. Last week, Strong managed 92 yards on 30 rushing attempts in a 20-0 loss at Junction City. No. 13 Lafayette County traded blows with No. 4 Mount Ida last week in a 48-40 loss with senior RB Tre' Burks rushing for 113 yards (6.3 ypc). Lafayette County advances, gets another shot at Mount Ida next week on the road.

Murfreesboro at CROSS COUNTY (16): Can Cross County get over last week's emotional 20-point win over Earle for the 3-2A title? In their best performance of the season, the Thunderbirds piled up 334 rushing yards on Earle. Senior Anfernee Davis ran for 201 yards and four TDs. Senior RB/LB Jerry Andrew rushed for 132 yds and one TD. The Cross County defense proved hotter than the FFA's fresh porkrinds, producing seven turnovers. Murfreesboro, which allows 31 ppg, just lost to 7-2A rival Dierks 14-7 to slip to the fifth seed.
Poyen at HAZEN (8): Visiting Palestine-Wheatley took the opening kickoff last week and drove 60 yards for a TD at Hazen before the 11th-ranked Hornets awoke on Senior Night for a 56-26 win. Poyen scored early but not nearly enough in a 51-8 loss at England. Poyen had won four straight in the 5-2A before going to England. Hazen's marquee win came at midseason, 28-14 over Brinkley.

J.C. Westside at JUNCTION CITY (36): No. 2 Junction City quietly goes 6-0 after losing Week 2 at No. 1 Rison 15-14 and Week 3 at Haynesville, La. 33-20. The Dragons are 15-0 in first-round playoff games and own a 14-game postseason win streak.
Dierks at CONWAY CHRISTIAN (5): No secret what No. 16 Dierks is going to do: hand the football about 25 times to senior RB Trendin McKinney (1,360 yards, 14 TDs). Conway Christian counters with senior QB Jakob Henry, who attempted just eight passes last week in a blowout of Bigelow, and junior receiver Seth Smith and senior wideout Jon Mark Wood.