S. Carolina takes advantage of Arkansas' mistakes, youth 38-20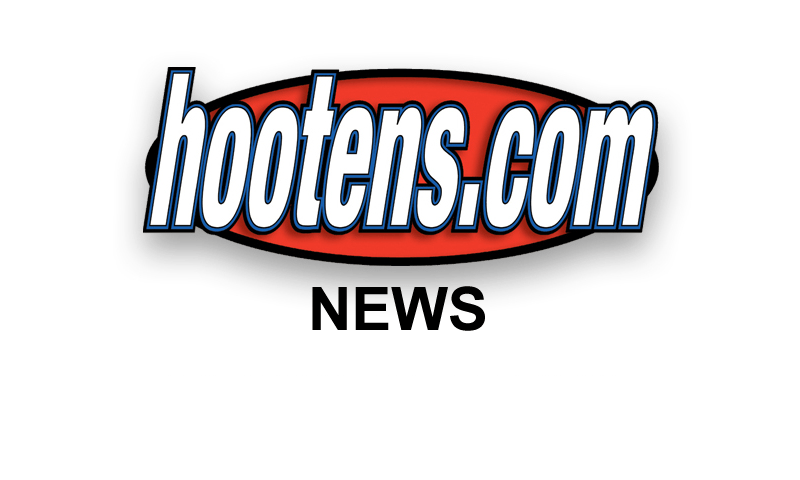 COLUMBIA, S.C. - By the first downs and offensive stats, Saturday's Arkansas vs. South Carolina game should have been close.

It wasn't.

The underdog Razorbacks made too many mistakes, and the BCS No. 8 Gamecocks capitalized on them to win handily 38-20 at Williams-Brice Stadium.

South Carolina, 8-2, 6-2 in the SEC East, only led Arkansas 383-360 in total offense and actually mustered two less first downs (22-20).

However Arkansas (4-6, 2-4), heading into next Saturday's SEC game at Mississippi State, could not stop Coach Steve Spurrier's Gamecocks when it needed to. South Carolina picked on Arkansas' two freshman starting linebackers and freshman starting cornerback and tool advantage of turnovers by two Arkansas seniors, quarterback Tyler Wilson's third-quarter interception that safety D.J. Swearinger returned for a 69-yard touchdown, and running back Dennis Johnson fumbling away a first-half scoring opportunity at the Carolina 3-yard line.

There was also an another illegal formation penalty, this one voiding a 40-yard Wilson to Hamilton pass during the game's opening drive instead of the Wilson to Austin Tate 15-yard TD pass voided during the 30-27 SEC loss to Ole Miss.

"There were a lot of chances, particularly in the first half," Arkansas coach John L. Smith said. "We just kind of shot ourselves in the foot. We take it down and turn the ball over, which we cannot afford to do. And then we gave up three huge defensive plays in the first half. Things we cannot do. We came out in the second half and you know I thought maybe we are going to hang in there. The pick six - that really changed the momentum of the game and turned it around."

Arkansas finally had to punt on the first possession that consumed nearly six minutes and wasted the called back 40-yard pass from Wilson to Hamilton.

Throwing to tight ends and backs, USC quarterback Connor Shaw immediately went to work on freshmen inside linebacker A.J. Turner and Otha Peters, starting together for the first time. Senior middle Terrell Williams is on disciplinary suspension, and three seniors are out with season-ending injuries.

Shaw threw his first-drive TD pass, a 29-yarder to wide open tight end Jerrell Adams, down the middle of what was supposed to be linebacker country.

"They were testing the young linebackers the first three big plays they got," Smith said. "Their first drive they got three decent plays in there. So yeah, they tested which they should do and those guys will get better because of it."

Wilson was limping from late in the first half while taking repeated shots before and just after throwing passes. The senior tied it 7-7 by completing a 6-yard TD pass to freshman receiver Keon Hatcher. Johnson had already fumbled at the Carolina 3, but Arkansas's defense forced a three and out allowing good field position to start its first scoring drive.

Zach Hocker's 20-yard field goal after South Carolina QB Connor Shaw's TD run had Arkansas down only 14-10 until Spurrier ordered a late first-half surprise. On fourth-and-6 from the Arkansas 42 with under two-minutes left, Spurrier shunned a long field goal attempt or pooch punt or short pass aiming for a first down. Shaw threw long to Bruce Ellington (five catches for 104 yards) alone in an apparent coverage bust between true freshman cornerback Will Hines and redshirt freshman safety Rohan Gaines. The gamble paid with a 42-yard TD.

That touchdown at 1:30 allowed Carolina a comfortable 21-10 halftime lead.

"Doggone it,," Smith said. "It's a shame we are in a situation you have to play the freshmen, but they are going to play as hard as they can play and this football team is going to stick together and will continue to get better."

The lead increased to 24-10 on Adam Yates' 41-yard third-quarter field goal before Swearinger put the game away, anticipating Wilson's pass. Swearinger's pick and 69-yard return more than atoned for his keeping the drive alive in the first place with successive penalties. He made it three penalties on the same drive, charged with excessive celebration.

Wilson, never coming out despite a worsening limp, showed his courage by running 7 yards for a first down and sprawling to recover an Johnson fumble. Wilson then threw a 9-yard pass to JC transfer Demetrius Wilson for the lone fourth-quarter TD.

By then South Caroliuna had been up 38-13, scoring another third-quarter touchdown on Mike Davis' 2-yard run before Hocker kicked a 21-yard field goal on fourth and 4.

Freshman running back Jonathan Williams led all Arkansas rusher with seven carries for 61 yards.

"Jonathan really had a nice game," Smith said. "He ran the ball hard. He is going to be a very special back here in the future. He has such good vision and able to make the subtle cuts. He doesn't look like he's doing all that much but he's just moving the ball down the field. He had a big day."

Smith also lauded Hatcher, three catches for 21 yards. "It was nice to see Keon have a big day and some of the other young guys caught some balls as well," Smith said. "Those guys just have to keep coming. We are going to get ready for Mississippi State next week."
"