Recruiting: Pulaski Robinson's Hill and Watkins propel Senators to playoffs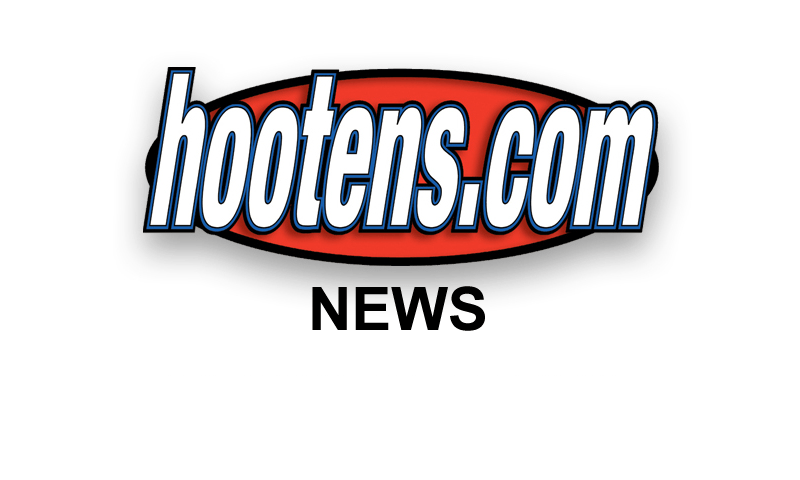 WR Evian Hill has set a single
season school record with 8 TDs

Photo by www.KellyBrownPhotos.com


Evian Hill didn't make a dot on any recruiting radars in the spring or summer. Yet, Pulaski Robinson's top receiver could emerge as one of Arkansas' most sought-after players.

Hill sat out the 2009 season after transferring from California. He couldn't get certified by the Arkansas Activities Association because he lived with his dad, the non-custodial parent, while his mother stayed in California and didn't sign over her parental rights. After sitting out a season and gaining residency status, Hill's mother moved to Little Rock in the summer.

"Even though he wasn't eligible, he practiced with us every day," says Coach Todd Eskola. "We knew how good he was. I've been telling people for over a year that he's the real deal."

Receivers are normally blockers in Pulaski Robinson's Multiple I running attack. But the Senators utilize Hill's 6-foot, 2-inch frame to make crucial catches. Hill paces Pulaski Robinson with more than 500 yards receiving and he's hauled in eight touchdown passes, a single season school record. The senior snagged in the game-winning 23-yard touchdown (Pulaski Robinson's only pass attempt) with three seconds left Week 8 in a come-from-behind 30-28 victory over tradition-rich Nashville.

He's rushed for almost 500 yards, averages 40 yards per punt and kickoff return, and has swiped five interceptions as a safety.

A week after beating Nashville, Hill touched the ball four times and scored three TDs in a 55-40 setback at 7-4A champion Pulaski Academy.

Eskola then pieced Hill's highlight reel and sent it to some region schools, including the University of Arkansas. "They've told us if they decide to use another scholarship on a receiver, they'll offer him," the coach says. Memphis and Ole Miss made immediate calls to Pulaski Robinson after viewing Hill's highlight reel, along with Oklahoma State and Arizona. Auburn offensive coordinator Gus Malzahn called the Senator field house to request the tape after hearing about it from college coaching friends.

Hill took the ACT in October, and when he gets the results, "I think everyone will look at him," Eskola says.




RB Jaalen Watkins has rushed for
1,283 yards and 17 touchdowns

Photo by www.KellyBrownPhotos.com

Hill's teammate Jaalen Watkins (5-9, 210) also took an unusual path to Pulaski Robinson, which has caused him to go unnoticed by college recruiters until the past month. Watkins played as a freshman at Little Rock Parkview then spent two seasons at Central Arkansas Christian. He transferred to neighboring Pulaski Robinson last January and "was a leader from the first day," Eskola says.

Watkins has rushed for 1,283 yards and 17 TDs this year while splitting the workload with Hill and two other Senators. Because he played two years at another school, Watkins' highlight tape didn't start circulating until mid-October. "He's just now getting noticed," the coach says. "But two of the past three games have been his best."

Oklahoma State offered Watkins a scholarship in late October. He's also has received interest from Arkansas, Kansas, Kentucky, Tennessee and Vanderbilt. Southern Illinois and Kansa both send Watkins at least two letters weekly.

While the arrival of Hill and Watkins has sparked Pulaski Robinson into the playoffs for the first time since 2007, senior Beau Digby has been the Senators' top performer the past two seasons. Digby (3.8 GPA and 28 ACT) has made 113 tackles this season and almost 350 in his career. Several Division II schools in the state are evaluating Digby.

Pulaski Robinson hosts Heber Springs in the first-round of the playoffs this week. Heber Springs senior tackle Jimbo Bodron (6-3, 230) has scholarship offers from Lamar and Alabama A&M, while junior running back Markeyvus Mays (5-11, 175) could develop into the state's most highly regarded player in 2011. Mays has rushed for a school-record 1,745 yards and 24 TDs this year, breaking the school's rushing record previously held by Arkansas Razorback and 2009 State Farm Awards Class 4A Defensive Player of the Year Braylon Mitchell. Mays has more than 2,000 all-purpose yards. In last week's 54-22 win over Cave City, Mays scored seven TDs while touching the ball just nine times.


"