Recruiting: stars cross at Bearden vs McCrory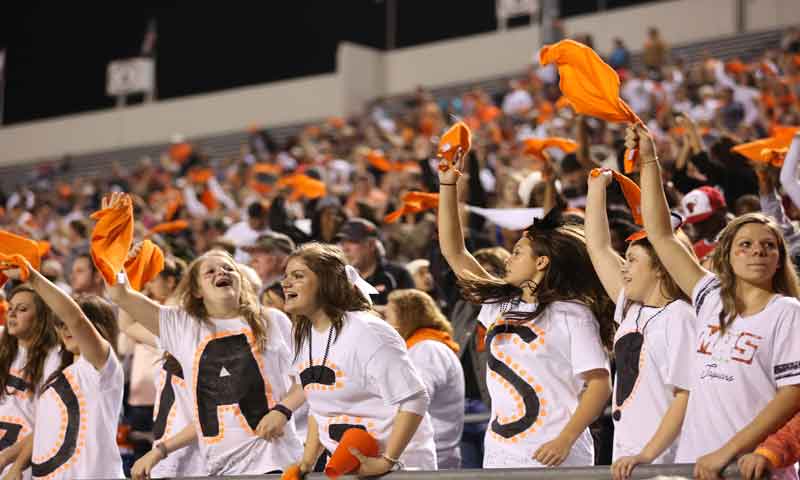 Two top-flight programs fielding some of the better talent in Class 2A collide Friday night when No. 11 Bearden travels almost three hours to take on No. 4 McCrory.
The first-round slugfest features programs steeped in recent success with McCrory winning the 2015 state title and Bearden finishing as state runner-up in 2007, 2009 and 2012. Bearden blasted the Jaguars 42-7 in the 2009 quarterfinals.
McCrory tried to rebuild last season, winning six games but losing in the first round of the playoffs to Salem by two touchdowns. The Jaguars expected to push for a 6-2A title this season, but season-ending injuries sidelined four two-way starters.
But an unexpected contributor has positioned the Jags for a potential playoff journey. Senior running back Devin Taylor (5-11, 212) transferred from neighboring Augusta in August when the Red Devils decided not to field a team. Taylor earned all-league honors in 2016 for Augusta, rushing for 1,746 yards and 18 TDs.
Taylor has rushed for 1,827 yards and 29 touchdowns this fall in eight games (McCrory had back-to-back open dates in Week 8 and 9), and Taylor received limited carries in three blowouts.
Taylor (4.6 speed; 500-pound squat) scored four TDs in his McCrory debut, a 44-22 triumph over England. He carried just six times in last week's 39-point blowout of Carlisle, but returned two punts for TDs.
"You always worry when you throw someone into a new situation," McCrory coach Chris Kennon says, "but he's adapted well. He's a quiet kid, doesn't talk much, but is a leader by example. He's at every workout and film session. He practices like he plays."
Taylor visited Arkansas Tech last weekend (a 48-10 win over Southeastern Oklahoma), and every in-state D2 school has contacted him. But Taylor could garner attention from bigger schools if McCrory advances through the postseason.
"He's going to get some looks from UCA (and other FCS schools)," Kennon says. "He can play at that level."
Taylor isn't McCrory's only college prospect. Senior Jamone McCoy (6-3, 255) returns for his third season at right tackle and defensive end. The two-time all-league performer has more than 100 career tackles. He was an all-conference basketball player a year ago.
Most area D2 schools have evaluated McCoy. "He has great foot work and moves well," Kennon says. McCoy was instrumental in McCrory's state title run as a sophomore when he began drawing comparisons to former Jaguar standout Jemar Clark, who played at Arkansas State from 2012-2015 before signing as a free agent with the Philadelphia Eagles.

Kennon shifted junior T.J. Alford (5-11, 160; 4.7 speed) from running back to quarterback after a 36-28 overtime loss Week 4 to Hazen. Alford returned an interception for a TD last week against Carlisle and will likely play in the secondary in college, Kennon says.

Sophomore linebacker Tarzan Alumbaugh (5-11, 240) has impressed opposing coaches this fall and could develop into a college player over the next two seasons. Alumbaugh has 80 tackles this season and recorded at least 14 stops in the five games he's played into the second half (played sparingly in three blowouts). "He's our quarterback on defense as a sophomore," Kennon says. "He gets us lined up, reads well and flows to the ball."

Bearden does not lack for star power, either. Senior QB Tyler Berry (6-2, 170) has been regarded as one of South Arkansas' premier athletes the past two seasons.

Forfeits and folded programs have also limited Bearden to just eight games this season. Berry has completed 66 of 116 passes (57 percent) for 1,010 yards and nine TDs with six interceptions while being harassed by opposing defenses almost weekly. He has 145 carries for 573 yards and seven TDs.
"You can't load the box to stop him running, because he can burn you throwing the ball," Bearden coach Ernie Horstkamp says.
Berry completed Hail Mary pass on the final play of the first half during last week's 28-16 win at Strong. Berry threw a 45-yard pass that set up the winning score in Week 6, a two-point victory at Parker's Chapel.
Most in-state D2 schools are recruiting Berry, and he could play safety in college. He's collected 68 tackles, five interceptions and forced three fumbles.
"Berry is an exceptional athlete," Kennon says. "I had heard of him but not seen much of him until watching film the past week. But he's the best double A player I've seen in at least three years. He's the guy."
Bearden senior linebacker Gage Word (6-3, 215) could play D2 football. Word has 93 tackles this season, including five tackles for loss and two sacks. He's recovered three fumbles, and intercepted a pass to seal last week's win at Strong. Word's brother, junior linebacker Cohen Word (6-0, 170), recovered a blocked punt for a TD at Strong.