Hogs from Louisiana relish their shot at LSU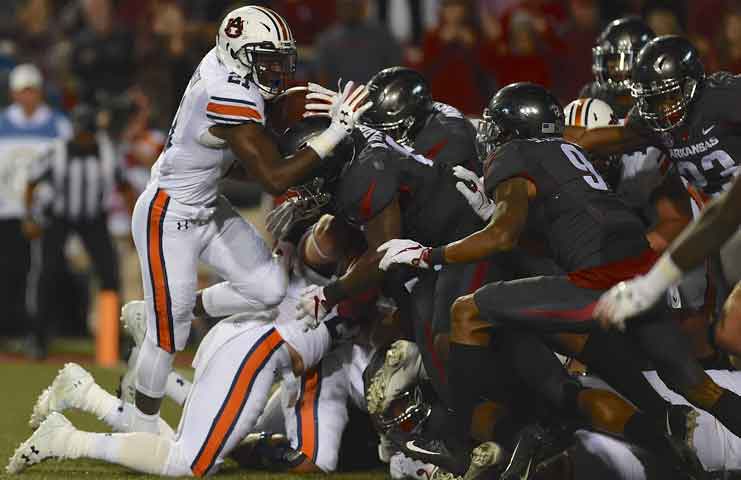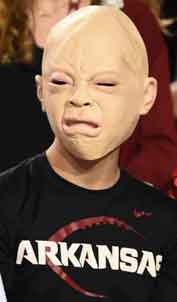 By OTIS KIRK
FAYETTEVILLE - Arkansas left Thursday for Baton Rouge to take on No. 25 LSU Saturday morning in Tiger Stadium.
Kickoff for Arkansas (4-5 overall, 1-4 in SEC) vs. LSU (6-3, 3-2) is set for 11 a.m. on ESPN.

The Razorback roster includes 14 players from Louisiana, including sophomore linebacker and tackle-leader De'Jon Harris with 81 stops, seven tackles for loss, two sacks, two quarterback hurries and one quarterback hurry. Harris played high school football at Harvey (La.) John Ehret.
"It's my first game there," Harris said. "I'm very excited. I always wanted to play there. At least, I'll get to play against them. Growing up as a Tiger fan, and now I'm going up against some close friends. I'll have a lot of family and friends there."
Harris had offers from several FBS schools, including Alabama, but not  from LSU.
"I really wasn't talking to (LSU) that much," Harris said. "It wasn't really serious. It doesn't bother me (to not get offer). I never pictured myself playing there. I wanted to play there, but I never really pictured myself playing at LSU. I took a couple trips there for junior day and I went to a camp there, but that's all."
Outside linebacker Dwayne Eugene is a senior from Marrero (La.) Archbishop Rummel. He has 29 tackles, 5.5 tackles for loss and 2.5 sacks in six starts this season. LSU did not offer Eugene, either.
"Yes sir, it's definitely a motivational factor," Eugene said. "That's with every team we play that I didn't get an offer from. It just gives me something to go out and prove."
As a senior, this will be Eugene's last time to play LSU.
"Definitely there's extra motivation," Eugene said. "Being it's my last time to play LSU, I want to go out on top with a victory. This game means a lot to me."
Eugene was a member of the 2015 Razorback team that blasted LSU 31-14 at Tiger Stadium.
"You have to tune out the crowd," Eugene said. "And you know the most physical team is going to win. I think we have to go out and play a four-quarter game and not a two-quarter game. We can't be off and on. We have to be on from the start and we have to finish the game."
Arkansas is a 17-point underdog this week just as Coastal Carolina was last week when Arkansas had to rally from behind to win 39-38.
"I don't really get into that (underdog) stuff," Eugene said. "Any given week, anyone can be beaten. I just look forward to the task at hand. LSU is this week. We may be an underdog. That's just an outsider's prediction. It doesn't have to be the end result."
The winner of Arkansas vs. LSU gets the Golden Boot trophy. The Tigers took it back home last year with a 38-10 win after the Razorbacks held it for two years.
"(The Boot) means a lot," Harris said. "That's something we've emphasized this week at practice. Just bringing it back home. It's a great honor to play for it."
Junior linebacker Dre Greenlaw started on that 2015 team that beat LSU.
"Really we played fast that game," Greenlaw said. "We really executed the game plan. I feel like everybody was just swarming around the ball. We did a good job - Leonard Fournette was the running back at the time. We did a good job of stopping him from getting over 100 yards.
"I mean, they're a great team," Greenlaw said. "They've got two physical running backs, some good-sized wide receivers, a good quarterback. To go out there and beat a team like this you've got to just be mentally and physically tough really. The tougher team is definitely going to win. We've got to go out and execute our plan and play physical. We know down in Death Valley they're going to bring it so we've got to bring it right back with them."