Hogs set UA record w/sixth straight SEC loss, 34-24 to Ole Miss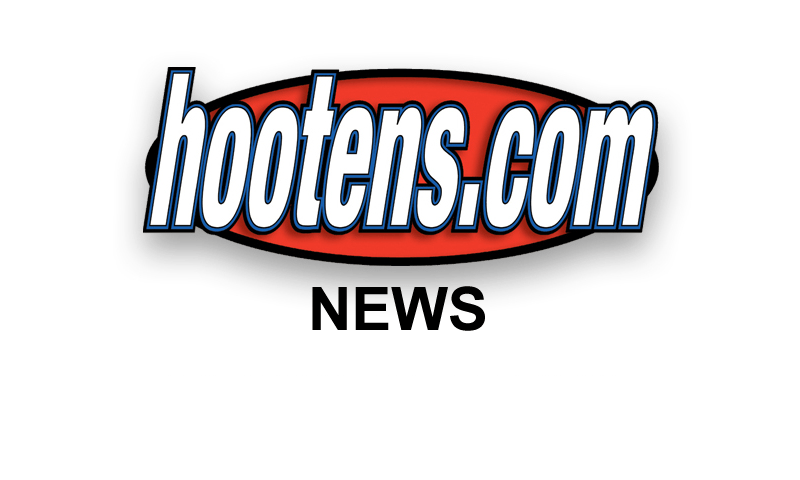 OXFORD, Miss. - Arkansas didn't lose dreadfully like the 52-7 and 52-0 October defeats to South Carolina and Alabama, but the Razorbacks lost nonetheless.
The favored Ole Miss Rebels (6-3, 3-3) defeated Arkansas 34-24 Saturday afternoon at Vaught-Hemingway Stadium.
Arkansas (3-7, 0-6) has lost seven consecutively and an ignominious school record six consecutive SEC defeats.
At the expense of the Arkansas secondary, Ole Miss junior quarterback Bo Wallace posted a career day, completing 26 of 33 for 407 yards and touchdowns of 14, 75 and 52 yards to receivers Laquon Treadwell, Ja-Mes Logan and Donte Moncrief.
Backup Ole Miss QB Barry Brunetti, used mostly in running situations' tallied a 1-yard Ole Miss TD run with 1:28 left in the first quarter.
Treadwell's TD on busted coverage just 45 seconds before half enabled the Rebels to lead 20-10 at intermission. Arkansas cornerback Tevin Mitchel missed an open field tackle on one second-half TD pass, and safety Eric Bennett was the closest Razorback on the other Wallace second-half TD pass.
Bennett and fellow starting starting safety Alan Turner each intercepted a pass. Turner's theft was followed by a 31-yard pass from Arkansas quarterback Brandon Allen to Javontee Herndon preceding fullback Kiero Small's 1-yard TD cutting it to 23-20 during the third quarter.
Bennett intercepted a pass and would have returned it deep into Ole Miss territory, but his return got recalled to the Arkansas 6 because of a clipping penalty.
A holding penalty erased what would have been the longest run by Arkansas freshman tailback Alex Collins, 10 carries for 57 yards.
Nobody likes to lose seven games in a row, but it's what we are going through. It's what reality is," Arkansas first-year Coach Bret Bielema said. "I think our guys competed. There wasn't anybody that gave up for four quarters. We just do enough things that keep us off that win column. Obviously we gave up some big plays and had some critical penalties that came back to haunt us. Until we get those things corrected, we are not going to have success."
Led by sophomore tailback Jonathan Williams' 67 yards on 14 carries and boosted by 42 yards from reserve freshman tailback Korliss Marshall, Arkansas out-rushed Ole Miss 196-112.
Razorbacks quarterback Allen, 18 of 23 for 194 yards, threw one interception but also threw 17- and 20-yard TD passes to freshman tight end Hunter Henry and senior receiver Julian Horton. Allen also scrambled for 10 yards and a first down on foruth down.
"He does a lot of good things," Bielema said. "He is a sophomore quarterback and I think he's getting better. Obviously we wished we had a couple of those back. You can't throw the ball up for grabs in the back of the end zone there. That's one we definitely will correct. But he showed a lot of savvy. He scrambled to make a couple of first downs. He is a gritty player. We need to get another couple of guys around him to play winning football and play for four quarters."
Horton, a senior starter at the season's outset, played the most since he was relegated to the bench in October and responded by leading the Razorbacks receivers with four catches for 66 yards, including a long one of 25.
"I think that's something you can build on and accentuate," Bielema said. "Here is a senior who really has all the opportunity in the world to tank it. Obviously he got a few things in the middle of the season that we put him on the bench but he came back and he's doing everything we asked him to do. I think that's a really good indicator of where this team can go."
The touchdown pass to Horton pulled Arkansas within 34-24 with 4:57 left in the game. Zach Hocker kicked a 51-yard field to put Arkansas up 3-0 on the game's first drive.
It was matched by a 42-yard field goal by Ole Miss' Andrew Ritter, who later kicked a 19-yard field goal after Razorbacks defenders Trey Flowers, Brooks Ellis and Flowers again put up a successful goal-line stand.
Hocker kicked long enough but wide on a 58-yard field goal attempt with 1:17 left in the game. "We thought Hock had a chance to hit it," Bielema said with an onside kick planned had Hocker kicked the field goal. "We have seen him hit that field goal or longer. Rather than a fourth and 10 conversion I thought that might be the best thing to get it out of the way then we'd know what we had to do."
Just two games back from its only open date week, the Razorbacks start another open date week before its season-ending SEC games: hosting Mississippi State on Nov. 23 in Little Roc and finishing Nov. 29 at LSU.
"We will actually bring the kids over tomorrow," Bielema said of the open date week plans. "I will get the chance to go through the film and correct it. We'll have another developmental practice Tuesday and a little bit Wednesday we will get a jump on Mississippi State. And for us coaches there will be a lot of recruiting, which is obviously a big part of what we will need to do in the future."
"