Hogs: DE Tenarius Wright to play; Vols start frosh QB; more notes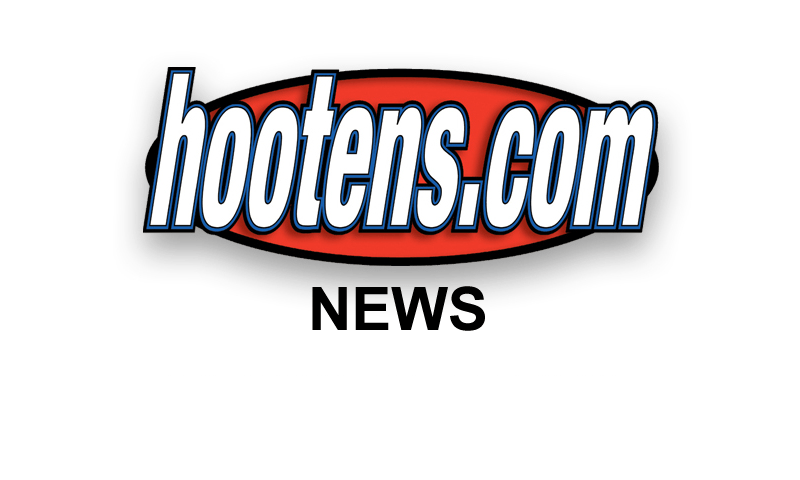 FAYETTEVILLE - Just like the previous four games, Tennessee starting quarterback Tyler Bray will not play in Saturday's 5 p.m. game (on ESPN2) at Arkansas.
The fractured thumb on Bray's throwing hand has not healed, Tennessee coach Derek Dooley said Wednesday.
"He won't play," Dooley said. "We never expected him to play. So he's kind of progressing along the timeline we felt like he would progress."
So freshman QB Justin Worley is expected to start as he has the past two games, replacing senior Matt Simms, Bray's first replacement.
Junior LB Alonzo Highsmith
glad senior ends Bequette
and Wright are back.
Arkansas defensive coordinator Willy Robinson said after Wednesday's practice that head coach Bobby Petrino's Razorbacks began the week preparing for both Bray and Worley.

"We heard that he had his cast off, but I mean that's a heck of an injury to try to overcome after that long of a period of time," Robinson said, "So we prepared. We studied the film that 14 (Worley) has played in. We feel like we've got a pretty good handle on what he does and how he handles and manages the game."

STOPPING THE BLEEDING
The BCS eighth-ranked Razorbacks (8-1, 4-1) are 14-point favorites over Tennessee (4-5, 0-5), which beat Cincinnati Sept. 10 in Bray's last start at quarterback.

Nevertheless, the Vols broke a four-game losing streak last week, beating Middle Tennessee State 24-0 at Tennessee's Neyland Stadium.

"Obviously it stops the bleeding a little bit," Robinson said. "So they've got confidence in what they were trying to do and it seemed like everybody was on the same page."

Beating a 2-6 Middle Tennessee of the Sun Belt Conference isn't like Arkansas thumping then BCS ninth-ranked South Carolina last week, but it makes the Vols better going into Saturday than they would have been, Arkansas junior linebacker Alonzo Highsmith said.

"You know a win is a win no matter who you play," Highsmith said. "This is all D-I football. That win was good for them. It gives their guys confidence and gets them going."

HEALTHIER HOGS
While the Vols must go on without their quarterback, the Hogs are getting healthier.

Fourth-year junior defensive end Tenarius "Tank" Wright, a starter when the broke his arm Sept. 24 at Alabama, should play off the bench for the first time since his injury, Robinson said.

Fifth-year senior defensive end Jake Bequette, missing two September games with a pulled hamstring that slowed him after he returned, broke out last week with a three-sack game against South Carolina to earn SEC Co-Defensive Lineman of the Week.

Colton Miles-Nash, a defensive end letterman last year moved this season to tight end, returned to defense last week and played well against South Carolina.

"A healthy Bequette and us getting Tank back," Highsmith said, "that's great for us. Those guys have been making plays here for a long time. And I know (Miles-Nash) had a couple of sacks last year. Anytime you get those guys back, going full speed, it's a great lift to the team."

JUNIOR SPEAKS FOR SENIORS
Petrino, offensive coordinator Garrick McGee and Robinson talked at length this week about the 17 seniors playing their Fayetteville farewell Saturday, but Highsmith, a junior college transfer not reporting to the UA until the summer, and sophomore kicker Zach Hocker were the lone players the UA made media available Wednesday.

"The last game for the seniors, and we want to send them out right," Highsmith said. "I mean it's a big night for the seniors. They have been putting a lot into this program for the last four years here. Every year they got better and right now they just want to go out the right way."

PERSPECTIVE ABOUT PATERNO
On Wednesday's SEC Teleconference, Petrino, Florida coach Will Muschamp and Alabama coach Nick Saban put proper perspective on the question about Penn State coaching icon Joe Paterno's forced retirement amid allegations that his longtime defensive coordinator, Jerry Sandusky, sexually abused young boys at Penn State while on emeritus status after his retirement.

Their first thoughts were not on the closing of a colleague's career. "If the allegations are true," Petrino said, "you know my thoughts are with the victims and their families."

Ditto, Muschamp and Saban.

"It's a terrible, sad series of events," Saban said. "But I think the most important concern for all of this is for the kids."

"