A-State blows out S. Alabama 45-10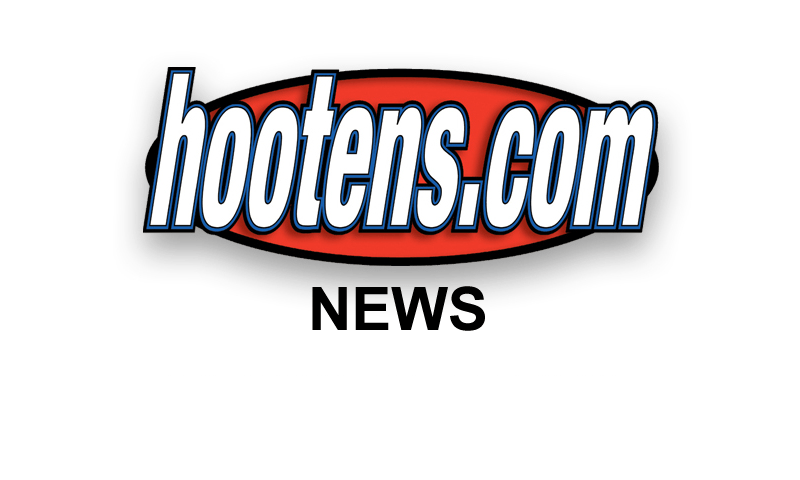 JONESBORO - The Arkansas State offense racked up 400 yards, while the defense forced four turnovers in a 45-10 Sun Belt Conference victory over South Alabama in front of 23,615 fans.
A-State (6-3, 4-1 Sun Belt) secured bowl eligibility for the fourth consecutive season and seventh time over the past 10 campaigns. The 40-plus points marked the first time in school history that A-State has scored 40 or more points in four straight games, while the A-State defense held South Alabama (5-4, 4-3 Sun Belt) to just 201 yards.
Junior quarterback Fredi Knighten completed 17-of-32 passes for 186 yards and two touchdowns and rushed for a team-high 80 yards with another score. Redshirt freshman Dijon Paschal hauled in five receptions for 95 yards and a score, while junior running back Michael Gordon ran for 77 yards and one TD. Senior linebacker Qushuan Lee picked off two passes, while Artez Brown had a 58-yard pick six in the fourth quarter.
"I thought it was very impressive to play as well as we did in all three phases of the game," A-State head coach Blake Anderson said. "You have to just say hats off to the guys on that one and they prepared. I thought we had a good week, but I just felt pretty comfortable that it was going to be a slugfest to the very end. I was proud to see our guys to play that well and do that good of a job on third down."
Paschal got the A-State offense going in the first quarter with a 47-yard TD reception, but the Jaguars answered with a six-play, 18-yard drive of their own that ended with a 41-yard field goal by Aleem Sunanon with 25 seconds remaining in the quarter. Arkansas State gave USA a short field to work with after the Red Wolves failed to recover an onside kick on the ensuing kickoff on its opening touchdown drive.
A-State took the momentum back on the kickoff with a 40-yard return by Darryl Rollin-Davis that set the Red Wolves up near midfield. A-State scored seven plays later on a 17-yard run by Knighten to go up 14-3.
The Arkansas State defense forced the first of its four turnovers on the following South Alabama drive when Dexter Blackmon recovered a Matt Floyd fumble at the Jaguars' 15-yard line, but A-State was unable to capitalize when South Alabama stopped Gordon short of the first down line on a fourth-and-1 play at the 6-yard line.
South Alabama gave the ball right back to the Red Wolves when Lee jumped a route and intercepted Floyd at the USA 28-yard line, and Luke Ferguson connected on a 46-yard field goal to put A-State up 17-3 with 8:41 to go in the first half. Arkansas State scored again before the half came to a close with a 12-play, 61-yard drive that culminated with a two-yard pass from Knighten to Warren Leaphart to go up 24-3.
Lee intercepted Floyd for the second time in the game to start the third quarter and returned it to the USA 22-yard line, setting up a 1-yard touchdown run by Gordon to push the advantage to 31-3. Johnston White scored on a 5-yard touchdown run later in the quarter to put the Red Wolves up by 35 with 6:36 to go in the third quarter.
A-State capped its scoring with 58-yard interception return by Brown on the first play of the fourth quarter. It was the first interception return for a touchdown by a Red Wolves' player since Sterling Young had a 31-yard touchdown return against UCA in 2011.
The Jaguars scored their only touchdown of the night late in the fourth quarter on a 1-yard touchdown run by Berron Tyson.
Andrew Tryon led the Arkansas State defense with eight tackles, while Lee had seven tackles and two interceptions. Chuks Ota had 1.5 sacks, while Javon Rolland-Jones added a sack and another tackle-for-loss. Brown had the interception and one tackle, while Blaise Taylor had three tackles and one forced fumble.
The Red Wolves are at home for their next contest on Saturday, Nov. 15, against Appalachian State at Centennial Bank Stadium. The Sun Belt Conference game, which will be televised live on ESPN3, is slated for a 2 p.m. (CT) start. Tickets can be purchased by contacting the A-State Central Box Office at 870-972-2781 or 1-888-ASU-FANS or online at tickets.astate.edu.
The latest A-State Football information is available on Twitter at @RedWolvesFBall and @AStateRedWolves and/or online by visiting A-State Athletics official website at AStateRedWolves.com.

"