Red Wolves show state how to beat La-Monroe, 45-23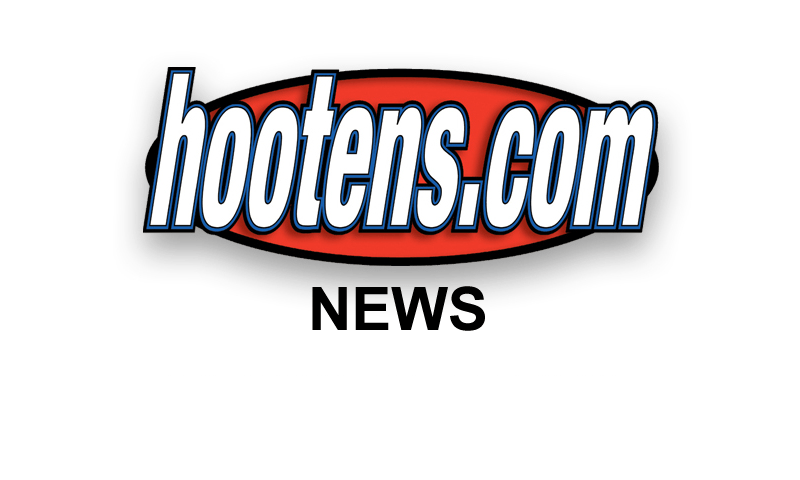 JONESBORO, Ark. (11/8/12) – A showdown between two Sun Belt leaders turned into a blowout.
Arkansas State University scored 21 unanswered points in the second half en route to a 45-23 victory over ULM Thursday in front of a second-largest Liberty Bank Stadium crowd of 30,243 spectators.
A-State solidified its share of first place in the SBC winning their fifth striaght as an ESPNU audience watched. ASU, 7-3 overall and 5-1 in SBC, won for the 11th time in their last 12 home appearances and secured back-to-back winning seasons for the first time since 1986-87.
"I'm very proud of our team." said ASU coach Gus Malzhan. "We beat a good team (ULM) at home. We've played well on the road the past few weeks and we really haven't put together a real good performance at home so it feels real good to have that and get our seventh victory."
After La-Monroe accounted for the game's initial points on a 27-yard TD toss by Cody Wells to Monterrell Washington, A-State answered. The Red Wolves drove to the ULM 35-yard line where Ryan Aplin hooked up with junior wideout Julian Jones for the score.
A-State seized an opportunity on its next possession when the Warhawks were whistled for an encroachment penalty on a ASU punt. A-State would capitalize as Aplin broke a tackle and scampered 38 yards down the right side before diving into the end zone to cap an 87-yard drive. The Red Wolves led 14-7 with :09 left in the first quarter.
ULM trimmed it to 14-10 early in the second quarter on Justin Manton's 37-yard field goal. A-State countered with a field goal from junior kicker Brian Davis. Then its defense thwarted a ULM drive as senior linebacker Nick Nelms forced a Monterrel Washington fumble and senior linebacker Nate Herrold recovered at the 29-yard line three minutes before the half. The Red Wolves drove to the Warhawks' 11-yard line with :30 left. On the next play, an apparent Aplin TD toss to junior running back David Oku was nullified by a holding penalty and then Aplin was intercepted by ULM's Henry Mitchell to close the first half.
The Warhawks would be the first to score in the second half and tie the contest up at 17-apiece with exactly 13 minutes to go in the third quarter on a 37-yard scoring strike from Cody Wells to Rashon Ceasar. The tie only lasted until ASU's first play from scrimmage as Aplin threw a 70-yard scoring aerial to senior wide receiver Taylor Stockemer (Van Buren) for his school-record tying 15th career TD reception as the Red Wolves regained the lead (24-17) with 2:17 elapsed in the quarter. A-State continued to build upon its momentum as the Red Wolves increased their margin to 31-17 on a fourth-and-one TD rush by David Oku at the 7:49 mark. Oku would locate the end zone once again in the third by scoring from six yards out at 3:48 to push A-State's lead to 38-17 after three quarters of play.
The Warhawks and Red Wolves exchanged TDs in the final quarter as Monterrel Washington's posted ULM's final points on a one-yard rush with five minutes left before Oku tallied for ASU on a five-yard run with 2:35 in the game.
The two teams combined to amass 967 yards in total offense as A-State produced 334 passing yards and generated 200 on the ground. Besides his three TD's on the night, David Oku rushed for a game-high 131 yards on 22 carries and averaged 6.0 yards per attempt. Ryan Aplin continued to demonstrate his candidacy for post-season All-America honors by throwing for a season-high 334 yards and two TD's on 26-of-34 passing to go with 44 rushing yards. Redshirt freshman wide receiver J.D. McKissic was Aplin's favorite target with 12 receptions for 102 yards. Taylor Stockemer and Julian Jones both eclipsed the 80 receiving yard mark tonight with 86 and 81 yards, respectively.
For ULM, Cody Wells also turned in a productive evening by throwing for a game-high 357 yards and completing 37-of-53 aerial attempts. Brent Leonard led the Warhawks' receivers with 14 grabs for 134 yards, both game bests.
The Red Hawks' defense, which featured 24 individuals with at least a tackle, were paced by sophomore defensive back Sterling Young's game-high 13 stops which featured seven solos. Senior defensive back Don Jones and junior linebacker Qushaun Lee chipped in with nine tackles apiece. Nathan Herrold recorded a pass interception and a fumble recovery while contributing six stops in the victory, which marked A-State's 14th in its last 15 league encounters.
ASU will close out the road portion of its 2012 slate next Saturday, Nov. 17 , against the Troy Trojans in Troy, Ala. The conference game is set for a 2:30 p.m. (CT) kickoff.
"