Recruiting: Bama goes hard after PA's Henry; Wallace gets attention from big-time programs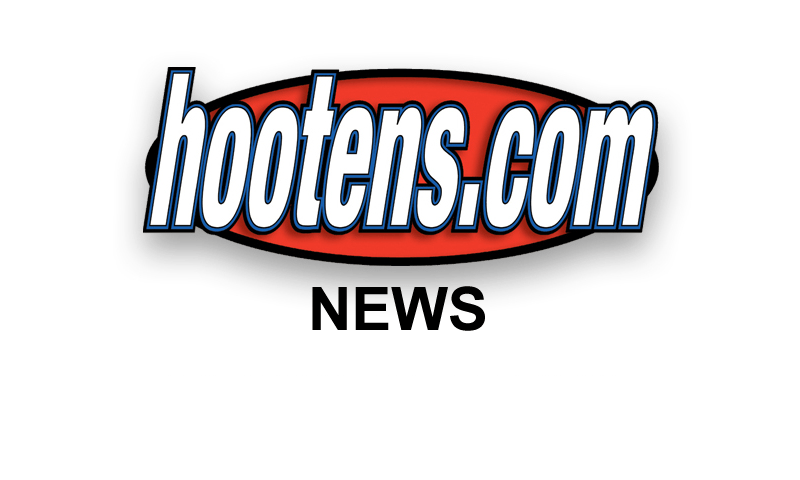 While the University of Arkansas (4-5) struggles on the field and must name a new head coach within the next month, its football recruiting suffers.
Tulsa Washington safety Dominique Alexander decommitted from the Razorbacks earlier this week, pledging to play at Oklahoma.
PA tight end Hunter Henry


Several SEC schools and others in the region are recruiting Arkansas commit Hunter Henry. The Pulaski Academy product has caught 77 passes for 980 yards and 11 touchdowns in eight games this year (missed two games with a concussion). Henry (Hootens.com No. 1 prospect in the state) also plays defense in some situations, but likely settles as a blocking/receiving combo tight end in college.

Henry (6-6, 235) spurned Alabama, Georgia, Oklahoma, Stanford and Vanderbilt when he selected Arkansas in late July after catching 64 passes for 1,043 yards and 16 TDs as a junior. But several of those schools never quit recruiting the two-time all-state football and basketball sensation.

"People are pursuing him, especially with the way the Arkansas coaching situation is playing out," Pulaski Academy coach Kevin Kelley says.

Defending national champion Alabama was the first to contact Kelley and seek permission to continue recruiting Henry. "I respect Nick Saban for doing that," Kelley says. "They stepped in and said they are coming hard. Saban came in the spring and fell in love with Hunter. Alabama has said he's the tight end they want, and they're letting him know it."

But Henry wasn't always destined to star as one of the premier tight ends in the nation. He played on the offensive line in junior high and started four games at left tackle for the varsity Bruins as a freshman in 2009, helping PA advance to the semifinals.

But watching Henry on the basketball court as an eighth-grader gave Kelley the opportunity to spot nifty footwork and athletic skills. "I liked how he handled himself in space, the way he moved," the coach says. "Just because his dad (former Arkansas Razorback Mark Henry) played on the line, he wanted to. His dad now admits he balked at the idea of Hunter playing tight end. But it's turned out well for everyone."
PA receiver L.J. Wallace


One of Henry's teammates, L.J. Wallace, faces a similar situation. Wallace committed to follow his brother Aum'arie Wallace to the University of Central Arkansas, accepting a scholarship offer when the Bears extended it in the spring.

Wallace (6-0, 180) paces the state with 98 catches for 1,439 yards and 19 TDs. Wallace promoted to the varsity before his freshman season started, and needs just 31 catches to break the state's career reception mark (259 held by Greenwood's Josh Bell) and just 883 yards to break the career receiving yardage record (4,711 yards held by Bell). He has 49 career TDs, needing just six to break former Shiloh Christian tight end Shane Williams' record of 55.

Many of the schools who evaluated Wallace in the spring backed off because of his height, but most are reconsidering after his record-breaking performance this season. Oklahoma State, Ole Miss, Mississippi State and TCU continue showing interest, Kelley says.

"They didn't think he was tall enough in the spring, but he's well built," the coach says. "When you watch him in a game and on film, you see what all he can do."

Wallace cautiously moved to the varsity as a freshman. Kelley wanted to hone his receiving skills because Wallace focused on defense in junior high. "We knew development-wise, it would be quicker if he played for us as a ninth-grader," Kelley says. "He wanted to be a junior high star, but now he says he's a better receiver because he moved up and has been playing it four years."

Bruin senior quarterback Lawson Vassar (6-2, 170) could emerge as a college football recruit, but he didn't play football last year while on a traveling baseball team. Vassar committed to play baseball at Arkansas next season. He completes 72.4 percent of his passes for 3,689 yards and 40 TDs in nine games this year, with just eight interceptions.

Pulaski Academy's top recruit next season could be junior linebacker Tyler Colquitt (5-10, 235), who'll be a four-year starter in 2013 after playing for the varsity as a freshman. Colquitt leads the Bruins with 74 tackles and seven sacks this season. He's recorded 14 tackles for loss and returned a fumble 72 yards for a TD against North Pulaski.

"I'm afraid colleges are worried about his height," Kelley says. "But he's big-time Division I talent. Some guys won't take a chance on a short linebacker, but he's a real football player."

Pulaski Academy opens the Class 5A playoffs against Vilonia this week, and the Bruins have homefield advantage throughout after winning the 5A Central title, their fifth league crown in six years.

"