Class 4A Week 11 Rankings, Notes & Picks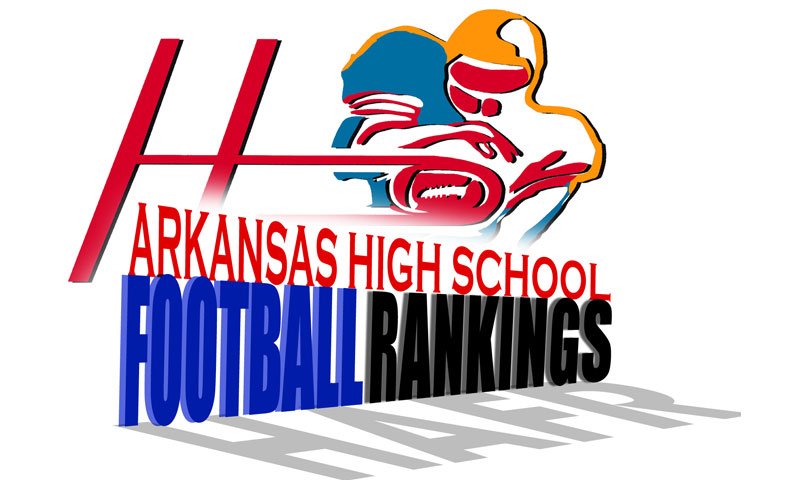 Hootens.com Rankings
Class 4A, Week 11, 2016
Copyright Hooten Publishing, Inc.
1. Nashville (10-0)
2. Warren (10-0)
3. Prairie Grove (10-0)
4. Joe T. Robinson (9-1)
5. Pea Ridge (9-1)
6. Gosnell (9-1)
7. Shiloh Christian (8-2)
8. Dardanelle (8-2)
9. Hamburg (7-3)
10. Ashdown (7-3)
11. Pocahontas (8-2)
12. Booneville (6-4)
13. Heber Springs (6-4)
14. Stuttgart (7-3)
15. Mena (6-4)
16. Dumas (7-3)
17. CAC (7-3)
18. Ozark (6-4)
19. Southside Batesville (7-3)
20. Arkadelphia (5-5)
21. Gravette (6-4)
22. Trumann (7-3)
23. Dover (7-3)
24. Pottsville (5-5)
25. Crossett (4-6)
26. Malvern (5-5)
27. West Helena (5-5)
28. Monticello (4-6)
29. Highland (5-5)
30. Jonesboro Westside (5-5)
31. Huntsville (4-6)
32. Waldron (5-5)
33. Fountain Lake (2-8)
34. Riverview (4-6)
35. Cave City (4-6)
36. Star City (3-7)
37. Lincoln (3-7)
38. Brookland (3-7)
39. Dollarway (1-8)
40. Lonoke (2-8)
41. Berryville (3-7)
42. Gentry (2-8)
43. Bauxite (0-10)
44. DeWitt (0-10)
45. Baptist Prep (0-10)
46. West Fork (1-9)
47. Subiaco Academy (0-10)
48. Harrisburg (0-10)

HOOTENS.COM GAME OF THE WEEK
No. 15 Mena at No. 17 CAC
CAC must regroup after last week's 31-point loss to Stuttgart. The Mustangs turned the ball over four times and trailed 26-7 at halftime. "They whipped us up front on both sides," Coach Tommy Shoemaker says. Senior quarterback Noah Evans passed for 166 yards and one touchdown, but threw three interceptions. Evans has completed 173 of 275 passes (63 percent) this season for 2,619 yards and 28 TDs, with 15 interceptions. Senior receivers Grant Wood (51 catches, 880 yards and 11 TDs) and Josh Johnson (37 catches, 609 yards and eight TDs) are the top targets. Wood was injured in the first quarter against Stuttgart but should return this week, Shoemaker says. The Mustangs rush for 81 yards per game. Senior receiver/safety Cade Huckaby broke his leg in midseason and won't return.


Mena returns to the playoffs after a one-year absence (finished as state runners-up in 2014). The Bearcats trailed No. 4 ranked Joe T. Robinson 16-9 in the third quarter last week before losing by 26 points (CAC lost at Pulaski Robinson 56-21 in Week 2). Mena junior QB Carson Cannon has passed for almost 1,400 yards and rushed for almost 800 yards this season. Senior running back Ryan Ozanich, one of just three seniors on offense, breaks long runs and catches the ball well, Coach Tim Harper says. The Bearcats start only four seniors on defense. "We aren't fast, but we've faced fast teams all year," Harper says. "Hopefully the speed of the game will help us."

LAST WEEK
Hootens.com correctly predicted 21 of 24 games (88 percent). For the season, Hootens.com has predicted 255 of 298 games (86 percent).

WEEK 11 PREDICTIONS (favored team in CAPS followed by point spread)
TOP OF THE BRACKET
HEBER SPRINGS has a first-round bye.
Crossett at SHILOH CHRISTIAN (15): Crossett returns to the playoffs for the third straight season and fourth in five years. The Eagles make the 330 mile (five hour) trip to Shiloh Christian. Junior Kaylon Williams paces Crossett with 73 carries for 607 yards and six TDs, while junior QB Joseph Monroe, Jr., has 104 carries for 473 yards and four TDs, and he's passed for 286 yards and three TDs. Shiloh Christian's two losses this season are against teams with a combined record of 19-1. Saint senior QB Connor Reece has completed 133 of 228 passes for 2,222 yards and 25 TDs this year, with four interceptions. Reece also has 72 carries for 541 yards and six scores.

West Helena at DARDANELLE (12): Dardanelle won its third straight conference championship and the Sand Lizards are guaranteed at least two home playoff games. Dardanelle senior Dakota Rowland has 153 carries for 1,030 yards and 15 TDs fall. The Sand Lizards allow just 12 points and 213 yards per game. West Helena lost its final three games (13 points at Stuttgart, nine points to Southside Batesville and seven points at Heber Springs). Senior QB Jordan Watson has passed for more than 1,000 yards and 11 TDs.
DUMAS (6) at Trumann: An intriguing matchup of No. 3 seeds and great rushing attacks. Dumas averages 36 points and 375 yards per game. Senior D.J. Fuller has 173 carries for 1,202 yards and 25 TDs this season. Junior Jaquis Fisher has 159 carries for 1,340 yards and 16 TDs. Trumann counters with an attack averaging 30 points and 265 yards rushing per game. Junior Cade Gartman has 183 carries for 1,595 yards and 22 TDs this season, while senior QB Garrett Woods has six TDs. Woods also has thrown four TDs.

Dover at NASHVILLE (30): Nashville adds to its state-record 79 modern-era playoff wins. No. 1 ranked Nashville gains 536 yards and 57 points per game. Senior Darius Hopkins has 144 carries for 1,683 yards and 34 TDs this year, while junior Tyler Hanson has completed 116 of 167 passes (70 percent) for 2,159 yards and 29 TDs, with four interceptions. Dover went 3-2 in road games this season. The Pirates give up 19 points per game, holding seven opponents to two TDs or less.
Arkadelphia at PEA RIDGE (1): Both teams lost in the semifinals last season. Pea Ridge finished second in the 1-4A this year, but the Blackhawks have a brutal playoff draw (winner likely plays at defending state champion Nashville next week). Pea Ridge senior Zaine Holley (1,003 yards) and junior Drew Winn (808 yards) pace a rushing attack that puts up 218 yards weekly. Junior Hayden Holtgrewe has 50 catches for 787 yards and eight TDs this fall. Arkadelphia's season turned with a 10-point loss to Ashdown Week 8, when the Badgers rallied with four TDs in the second half. They've won the past two games over Bauxite and Malvern by a combined 103-24. Sophomore Zion Hatley ran for a pair of TDs in last week's impressive 63-21 triumph at Malvern. Freshman QB Cannon Turner has passed for 1,413 yards and 17 TDs this fall, with seven interceptions, and rushed for 721 yards and seven scores. Hatley has 1,086 yards and nine TDs.

Gravette at POCAHONTAS (8): Pocahontas finished second in the 3-4A this fall, losing by six points to Gosnell. The Redskins won five of their final six games after shifting senior Haston Orewiler to QB. Orewiler has passed for 1,431 yards and 18 TDs this year, while senior Barkley Sorg has rushed for 1,091 yards and 16 TDs. Gravette must travel almost five hours after finishing fourth in the 1-4A, losing three conference games to teams with a combined record of 27-3. Junior Austin O'Brien has 155 carries for 768 yards and two TDs, and 36 catches for 454 yards and four TDs.
Highland at HAMBURG (20): Highland lost three of its final four games, including consecutive setbacks at home to Pocahontas and Trumann by a combined 98-25. Hamburg earned the No. 2 seed in the 8-4A with last week's 33-6 win over Dumas. Senior E.J. Holmes scored four TDs (two rushing, two receiving) against Dumas, while senior Emmett Jeffers racked up 11 tackles. 

BOTTOM OF THE BRACKET
Prairie Grove has a first-round bye.
MENA (2) at CAC: Hootens.com Class 4A Game of the Week.

Huntsville at GOSNELL (10): Huntsville returns to the playoffs for the first time since 2009 after blasting Berryville 44-28 a week ago. The Eagles led 22-0 at halftime. But they must travel more than five hours to Gosnell. Gosnell won the 3-4A title this season (third in four years). The Pirates rush for 266 yards per week, but junior Brandon Partee delivers timely passes. Partee completed 37 of 91 passes for 699 yards and 11 TDs this season. Senior Ronnie McShan has 112 carries for 813 yards and 10 TDs, while sophomore Cadarius Young has 76 carries for 743 yards and 12 TDs.
ASHDOWN (4) at Ozark: This is the first meeting between these teams. Ashdown lost two games late in the season (Nashville and at Joe T. Robinson) but rebounded last week with a 47-22 triumph over Fountain Lake. Senior safety Tajhnick Bishop racked up 16 tackles and forced one fumble a week ago, while junior linebacker Tre Green made six tackles and forced a fumble. Green also ran nine times for 161 yards and four TDs and hauled in a 40-yard TD pass. Green has 117 carries for 828 yards and 10 TDs this fall. Ashdown is 4-1 in road games this fall. Ozark secured its first playoff berth since 2012 with last week's 43-29 decision over Dover. Hillbilly senior Daniel Richard has 47 carries for 526 yards and 11 TDs this year, and caught 23 passes for 341 yards and six TDs.

Jonesboro Westside at WARREN (35): This is the first meeting between these teams. 8-4A champion Warren won every conference game by at least 14 points. The Lumberjacks downed Dollarway 42-0 last week. Senior QB Hayden Lassiter has passed for almost 1,900 yards this year, while senior Dennis Daniels has rushed for more than 1,300 yards. Jonesboro Westside lost three of its four road games this season, including 26-7 at Class 3A Manila in Week 1, but three of its conference losses were by two TDs or less, including a one-point setback at Trumann.
Monticello at STUTTGART (14): These teams were in the former 5A-Southeast (also called the AAAA Southeast,  AAA Southeast and AAA Central) from 1991-2005. Monticello returns to the playoffs for the first time since 2013 after downing winless DeWitt 14-6 last week. Senior QB Jeff Carmichal has passed for more than 800 yards this season and rushed for 470 yards. Stuttgart earns a home game after clobbering CAC 45-14 a week ago. Sophomore Derrick Amos ran for 145 yards and three TDs at CAC. Sophomore Tim Johnson caught a 29-yard TD pass and ran 37 yards for a TD, while junior Kirk Hughes ran 13 times for 78 yards.

Southside Batesville at BOONEVILLE (7): Booneville has the fifth most playoff wins (61) since the modern playoff era started in 1968. Southside Batesville makes its first playoff appearance in school history. Southside Batesville gives up just 17 points weekly, and no team scored more than 28 points against the Southerners. But they rallied to down winless Baptist Prep 33-19 a week ago, struggling to stop the Eagle running attack. Senior Mason Anderson has rushed for more than 1,000 yards this year, including a three-TD effort against Baptist Prep. Youthful Booneville starts underclassmen at 15 positions. Booneville led Subiaco Academy 35-0 at halftime last week, holding the Trojans to six yards, including minus-1 yard rushing. Southside Batesville has gone 3-1 in games decided by 10 points or less this year, while Booneville is 1-3 in those games.
Pottsville at JOE T. ROBINSON (17): These teams were in the 4-4A the past two seasons, with Pottsville winning 49-14 in 2014 and 28-27 last season. The Apaches won their final two games this season to finish with a .500 record and qualify for the playoffs for the eighth time in school history and the seventh straight season. The Apaches rush for 215 yards per game. Joe T. Robinson has won nine games this fall, its best record since going 11-3 and advancing to the semifinals in 2010. The explosive Senators average 483 yards per game. Senior QB Hunter Eskola has completed 130 of 192 passes for 2,660 yards and 33 TDs with six interceptions, while senior Koilan Jackson has 52 catches for 1,066 yards and 10 TDs. Jackson also has 31 carries for 277 yards and five TDs, and he's completed four of six passes for 65 yards and three scores.