Class 3A Week 11 Rankings, Notes & Picks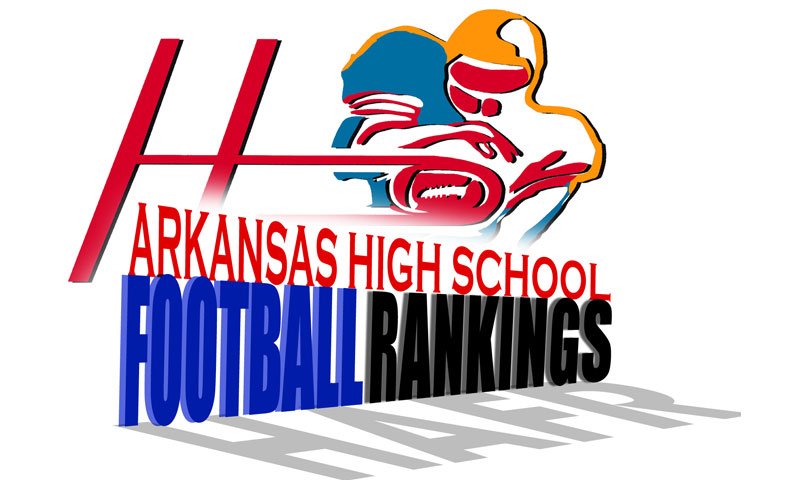 Hootens.com Rankings
Class 3A, Week 11, 2016
Copyright Hooten Publishing, Inc.
1. Charleston (10-0)
2. Prescott (10-0)
3. Glen Rose (9-1)
4. Fordyce (9-1)
5. Centerpoint (7-3)
6. Bald Knob (9-0)
7. Junction City (7-3)
8. Elkins (8-2)
9. Clinton (8-2)
10. Rivercrest (7-3)
11. Mountain View (8-2)
12. Newport (9-1)
13. Walnut Ridge (8-3)
14. Jessieville (6-4)
15. Piggott (8-2)
16. H. Grove Haskell (6-4)
17. Atkins (7-2)
18. Harding Academy (6-3)
19. Fouke (6-3)
20. Lake Village (4-6)
21. McGehee (5-5)
22. Smackover (6-3)
23. Paris (6-4)
24. Melbourne (5-5)
25. Manila (5-5)
26. Greenland (5-5)
27. Cedar Ridge (6-4)
28. Lamar (5-5)
29. Mayflower (6-3)
30. Barton (5-5)
31. Horatio (3-7)
32. Genoa Central (4-6)
33. Perryville (4-6)
34. Gurdon (3-7)
35. Mansfield (2-8)
36. Hoxie (2-8)
37. Osceola (2-8)
38. Cedarville (2-8)
39. Marianna (2-7)
40. Green Forest (2-8)
41. Yellville-Summit (1-8)
42. Episcopal Collegiate (1-9)
43. Marshall (1-9)
44. Corning (0-10)
45. Bismarck (0-10)
46. Two Rivers (0-10)
47. Drew Central (0-10)
48. Rose Bud (0-10)

HOOTENS.COM GAME OF THE WEEK
No. 24 Melbourne at No.  22 Smackover
Melbourne, the fourth seed from the 1-4A, just delivered its best performance of the season in a 48-8 gashing of Greenland. Senior QB Clay Harris (2,100 yards passing this year) completed 10 of 16 passes for 291 yards and two touchdowns without an interception. Ball distribution included seven rushers and five receivers. Senior WR Blake Pettyjohn caught four balls for 117 yards and a TD. Melbourne amassed 452 yards (10.5 yards per play).  Smackover counters with a speedy defense that held Genoa Central to 177 yards and returned two interceptions for TDs last week in a 41-12 victory. Senior OLB Dorsey Williams and sophomore CB Javon Modica returned INTs 64 and 50 yards for TDs.

LAST WEEK
Hootens.com correctly picked 22 of 24 games (92 percent) last week involving 3A teams. For the season, hootens.com has correctly predicted 214 of 271 winners (79 percent).

WEEK 11 PLAYOFF PREDICTIONS (favored team in CAPS followed by point spread)
TOP HALF OF BRACKET
CHARLESTON receives first-round bye.
Melbourne at SMACKOVER (6):  See hootens.com Game of the Week.
Perryville at BALD KNOB (26): Perryville trailed No. 17 Atkins by 30 points last week going into the fourth quarter. Bald Knob completed a sweep of the 2-3A (playoffs may expose as weakest 3A conference) last week with a 34-7 rout of Cedar Ridge. Bald Knob senior Dominic Harp has carried the football a team-high 153 times for 1,044 yards and 12 TDs. Senior slotback DeShawn Gulledge has rushed for 617 yards and 13 TDs, and caught 29 passes for 664 yards and nine TDs. Gulledge has returned four punts for TDs.
CLINTON (8) at Centerpoint: Clinton big, physical, and senior QB Kort Weaver took off on critical runs last week in a 34-32 win at Mountain View. Weaver ran 14 times for 89 yards and two TDs. He completed nine of 14 passes for 178 yards and three TDs. Centerpoint QB Keenan Owens (broken collarbone) is doubtful for Friday night.

Barton at RIVERCREST (18): Rivercrest whipped neighbor rival Osceola 32-13 last week with freshman J.D. Winda exploding for 140 yards and a TD on seven carries. As the 2-3A's fifth seed, Barton does not own a quality win this year, losing to Mayflower 46-42, Harding Academy 42-27, Bald Knob 34-13 and Cedar Ridge 46-31.
Manila at JUNCTION CITY (32): Manila, which defeated Rivercrest and Piggott last year, lost in the first round of the 2015 playoffs at Smackover by 37 points. As the 3-3A fifth seed this fall, Manila narrowly lost to Piggott 21-20 and to Newport 27-26.
Fouke at GLEN ROSE (15): Fouke put an end to Lake Village's late-season surge last week with an impressive 45-7 road win. A repeat this week at Glen Rose is not likely where the Beavers have lost once in the past two years (56-20 last year to Prescott).
Jessieville at ELKINS (13): No. 8 Elkins draws 5-3A fourth seed Jessieville in the first round, and with a win, travels to 5-3A second seed Glen Rose in the second round. Elkins senior RB Colten Vaught (26 TDs), a candidate for league offensive MVP, is closing in on 1,000 yards behind a line anchored by senior RT Denton Foster (6-3, 250). Senior QB Jake Strode has completed 70 percent of his passes for 1,902 yards and 16 TDs with just two INTs.

BOTTOM HALF OF BRACKET
FORDYCE receives first-round bye.
Walnut Ridge at PARIS (8): A matchup of two outstanding running backs in Walnut Ridge senior Luke Harper (1,526 yards, 23 TDs, 104 tackles) and Paris senior Nate Davidson, who topped 1,000 yards rushing for the year last week at Lamar and took a short pass 99 yards for a TD. Davidson's supporting cast may be a little better, including senior DT Treverton Bryant, one of the better linemen in the 4-3A.
Lake Village at PRESCOTT (35): Prescott senior QB Derrick Flynn has run and passed for 2,073 yards and  21 TDs this year. Senior DE Chris Cowling (90 tackles) and junior BB Peyton Chandler (96 tackles) pace a defense that allows 11 ppg.
PIGGOTT (3) at Cedar Ridge: Cedar Ridge plays host to a playoff game for the first time in its 12 years of varsity football. Piggott, the preseason pick by league coaches to finish sixth in the 3-3A, tries to notch the first postseason win in school history.

Haskell H. Grove at MOUNTAIN VIEW (12): Mountain View took  few chances last week after visiting Clinton took a 34-32 lead (the final score) late in the fourth quarter. If Clinton had won by seven points or more, Mountain View, with 17 seniors, would have dropped from the first to third playoff seed. Haskell junior QB Hunter Hilson, who has passed for 1,818 yards and 21 TDs with three INTs, will challenge Mountain View's defense, led by senior end Dayell Whitaker. Haskell senior receivers Nathan Watkins and Dillon Hager have combined for 67 receptions for 1,063 yards and 13 TDs.
Greenland at ATKINS (19): 4-3A runner-up Atkins, with a 34-14 quality win Week 6 over Paris, pelted Perryville 40-20 last week. Greenland managed 124 total yards a week ago in a 48-8 loss at Melbourne. Greenland netted 36 yards two weeks ago in a 41-point loss to Elkins.
Lamar at HARDING ACADEMY (14): Harding Academy finishes off a Lamar team that expected more this season than five wins and a fourth place finish in the 4-3A. Lamar senior Hunter Davenport (6-0, 280) enjoyed his best game of the year last week on defense with seven tackles, including two TFL. Davenport forced a fumble by the Paris punter, and senior DE Chase Holland scooped and scored for a 45-yard TD, Lamar's lone score in a 35-7 loss.
Mayflower at NEWPORT (6): Newport (second in the 3-3A) slipped past Manila 27-26 last week. The Greyhounds return to the playoffs after missing last year, their first time to miss the postseason since 1986. Newport's 38 postseason appearances rank No. 1 in Class 3A.