UCA perfect in first half, pounds Texas State 49-17 to win third straight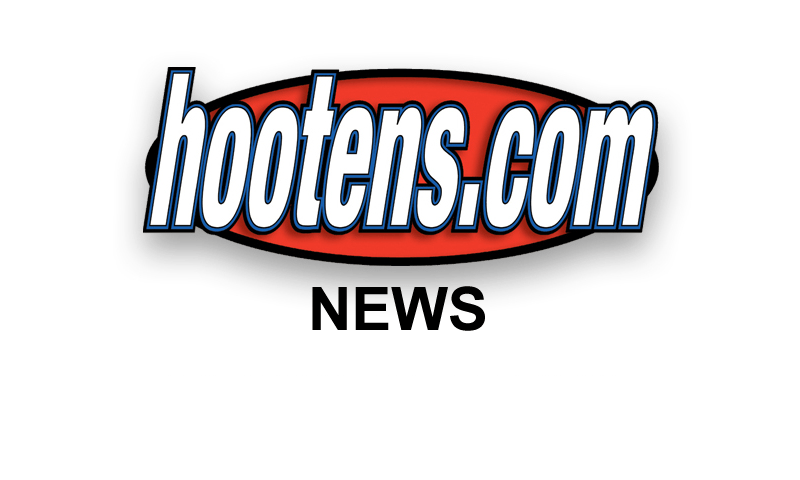 SAN MARCOS, Texas _ The UCA Bears entered Saturday's game with Texas State averaging only 118 yards per game on the ground, and just 84 per game over their past four games. They nearly had their average by the 10-minute mark of the second quarter in a 49-17 blowout of the Bobcats.
The Bears (6-3, 3-2), who won their third consecutive game, rolled to a 42-3 halftime lead behind a 178-yard rushing effort and three short touchdowns runs by sophomore Terence Bobo. Ironically, the 42 first-half points was the most since the Bears had 42 against the same team in a 63-21 victory in 2007 in Conway.
"We played extremely efficiently in the first half,' said UCA head coach Clint Conque. "I'm very pleased with that. No turnovers, we created several and we ran the football, which is very important.
"We just challenged our players this week. I thought we played fast, played physical. We tackled pretty good. Pretty good in the red zone. And certainly our quarterback played pretty good. This was probably our most complete game of the season, and we needed to do that.
"When you go on the road, you want to not turn it over, you want to be able to run the ball and create turnovers. I couldn't be happier."
UCA scored on its first possession of the game and never looked back. Junior quarterback Nathan Dick capped a nine-play, 39-yard drive with a 1-yard sneak for his first rushing touchdown of the season. He would have another in the final minute of the first half as the Bears scored all six first-half touchdowns on the ground. Bobo had three, Dick two and sophomore running back Jackie Hinton another, with none longer than 6 yards.
Junior Isaiah Jackson returned the opening kickoff 52 yards to the Texas State 30 and Dick directed the Bears to their first touchdown. The Bobcats (4-5, 1-4) answered with a 27-yard field goal by Kendall Brewer with 5:04 left in the first period, but that was it for the home team for the remainder of the half.
Bobo had a 2-yard touchdown run, Hinton a 1-yarder, then Bobo two more from 2 and 5 yards, for a 35-3 lead with 4:27 left in the half. Bobo's third touchdown came after UCA redshirt freshman safety Jestin Love intercepted his fifth pass in the past three games and returned it to the Texas State 43.
Dick added UCA's final score on a 6-yard keeper to give the Bears 315 yards of total offense at the half. UCA was 7 of 8 on third-down conversions and 1 of 1 on fourth-downs in the first 30 minutes. Hinton had a career-high 102 yards rushing at the half, Dick was 13 of 19 passing and Bobo had 49 yards and three touchdowns.
"We challenged our players all week about being physical, protecting the football and trying to be a little more efficient and clean as far as penalties,' said Conque, who improved to 3-1 against Texas State. "I had three of our upperclassmen in my office late in the week and talked about the things that I thought were going to be important. One was, we had to play better up front, and I think they responded.
"Give props to Coach (Brooks) Hollingsworth and Coach (Jeremy) Hammock, our tight ends coach, and Hud Jackson who coaches our fullbacks and running backs. That's the type effort we're accustomed to seeing and we're going to need to have."
The Bears finished with 498 yards of total offense, including a season-high 246 on the ground. UCA controlled the ball for 36:39 of the game and forced three turnovers. Dick completed 27 of 41 passes for 252 yards, while Hinton had a career-high 122 yards on jsut 12 carries (10.2 per carry).
Defensively, UCA limited Hawkins to 8 of 20 passing for 96 yards. Karrington Bush managed 108 rushing yards for the Bobcats. Sophomore cornerback Radarius Winston added another interception and senior defensive end Markell Carter had 1.5 sacks.
Texas State came our firing in the second half and scored twice on touchdown passes by Hawkins to Daren Dillard and Da'Marcus Griggs. But UCA got a final score when Dick hit junior T.J. Adams with a 20-yard touchdown pass with 9:34 left in the game.
"This gives us our sixth win, which guarantees us our fourth winning season in the first five years of Division I football,' Conque said. "I couldn't be more proud of our coaches and players."
UCA closes out the regular season with home games against Sam Houston State next Saturday (3 p.m.) and McNeese State on Nov. 20.
"