Recruiting: 17 seniors, talented sophomore D-end Agim propel Hope to top of 5A South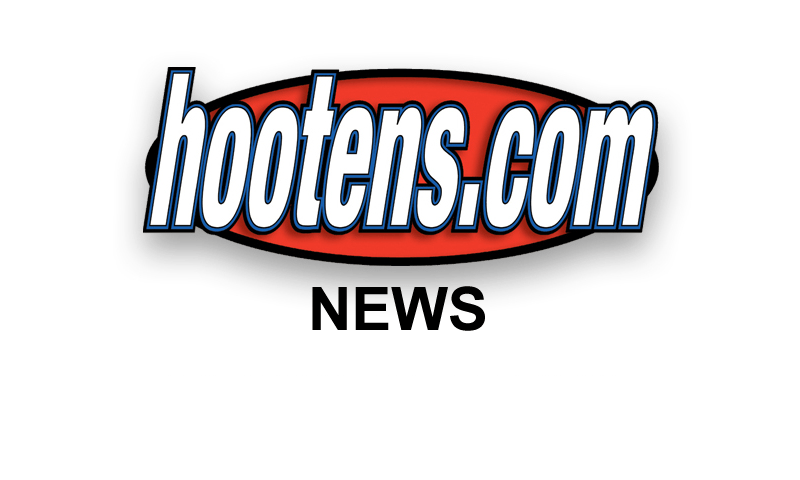 The Hope Bobcats can earn at least a share of their first conference title since 2005 with a victory this week over rival Magnolia.
With some help (a Watson Chapel loss to Camden Fairview), Hope could earn the 5A South's No. 1 playoff seed, which ensures homefield advantage throughout the postseason.
Sr Javon Westmoreland
Gerren Smith/The Hope Star

But that's not the only storyline in Hempstead County. Regardless of the Friday's outcome, the Bobcats (7-2) are in the playoffs for the first time since 2007. In the previous five seasons, they tallied just 14 victories.

"Our kids have carried a lot of confidence into each game," fourth-year coach Jay Turley says. "We've got 17 seniors, and that's been the difference. Most of them play, and all of them are good leaders. Our first goal this year was to go 10-0. When we lost our first game we were able to adjust and focus on the next goal: win a district title."

Turley noticed the program turning last season when the Bobcats won three conference games and lost a heartbreaker at Watson Chapel 28-23 that kept them from the playoffs. "I saw the kids buying in, putting in the work in the weight room," the coach says.

Turley (former head coach at Fouke and Murfreesboro) envisions more winning seasons at Hope. "We aren't here to win one district championship," he says. "We are here to build a program."

The program's pivot coincides with an influx of talent. Senior Javon Westmoreland (5-11, 180) started the past two years at receiver and safety (seven interceptions in 2012). Wanting Westmoreland to touch the ball more in 2013, Turley slides the slot receiver to tailback in some formations.

Westmoreland has rushed for more than 800 yards and has more than 200 yards receiving in eight games. He returned a punt 83 yards for a critical touchdown in last week's 28-13 victory at White Hall.

Westmoreland (4.5 speed) sparked Hope's 17-12 upset Week 8 over previously undefeated Camden Fairview. He ran for more than 100 yards and a TD in a 35-21 season-opening victory over Class 4A power Nashville, scored four TDs in a 35-7 win over De Queen in Week 5 and sprinted for 221 yards in a nine-point win at Hot Springs.

Arkansas Tech and Ouachita Baptist are recruiting Westmoreland.
Sr Davon Potts
Gerren Smith/The Hope Star

Senior end Davon Potts (6-3, 230) anchors a unit that yields just 20 points per game. Potts (295-pound power clean) has 56 tackles and 10 sacks this fall. Turley calls Potts "a model student with a 3.6 GPA," and the senior is being recruited by private colleges Harding University and Ouachita Baptist. "His work ethic is unbelivable," the coach says. "He has a good frame and keeps growing. He plays the game hard and smart."

Senior Jonathan Palmer (6-0, 180) never played until this season, but the basketball star quickly won a starting safety spot. Palmer (27 ACT) is getting recruiting by Harding and Ouachita Baptist.

The Bobcat's prize recruit wasn't on campus a year ago. Sophomore defenisve end McTelvin Agim (6-3, 250) moved to tiny Emmet, Arkansas (population 506) in junior high and played basketball at Blevins, which doesn't field a football program. Agim's mother relocated from Dallas to enroll in nursing school at Hope.

Blevins principal and former basketball coach Jeffrey Steed contacted Turley, a former college friend, about Agim. "He calls me last year and says he has a kid who just moved in who needs to be playing football," Turley says. "His mom moved to Hope in the winter and they really seem to like the town." Agim's mom graduated, found a local nursing job and plans to pursue an advanced nursing degree.
Soph McTelvin Agim
Gerren Smith/The Hope Star
Agim (4.9 speed) has recorded 52 tackles and 10 sacks in his first varsity season. He bench presses almost 300 pounds and power cleans 280 pounds. "He's just a freak athlete," Turley says. "He never takes a rep off in the weight room. If he doesn't get finished with a lift, he'll go back on his own and complete the workout. He's motivated, and that's what separates him."

Turley prodded Agim to attend the University of Arkansas camp during the summer "and they fell in love with him," the coach says. "(Arkansas defensive line coach Charlie) Partridge visited during their off week, and he couldn't believe that nobody else is recruiting him. But he's still just a baby, growing into his body and learning the game."

Agim impressed Camden Fairview coach Buck James. Agim racked up eight tackles against the Cardinals, including one where he strung out a flare pass, shed the blocker and tracked the receiver down for no gain. "He's the best player I've seen this year," James says. "And he's the best defensive lineman I've seen in a while."

That's lofty praise from James, a former college defensive lineman. Camden Fairview has produced two Division I linemen in the past six years, James' son McKinze plays at Division I-AA Missouri State. Camden Fairview has also played Arkansas Razorback recruit Bijohn Jackson the past three seasons.

Turley echos James' assement. "I think he's the best defensive end in the state right now as a sophomore," the coach says. "He has a chance to be one of best recruits to come out of Arkansas."




"