Hogs overcome miscues, sink S. Carolina 44-28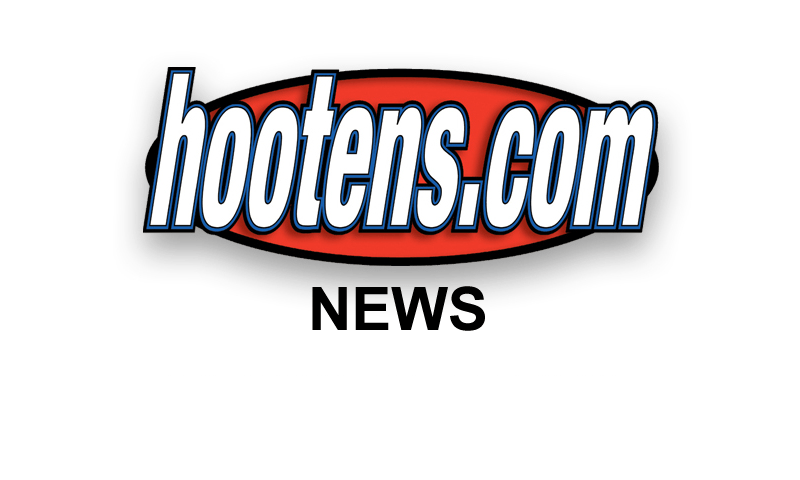 FAYETTEVILLE - BCS seventh-ranked Arkansas dropped some would-be touchdowns Saturday night and still scored more than anyone this season has scored on ninth-ranked South Carolina, defeating the Gamecocks 44-28 before a homecoming crowd of 73,804.

Coach Bobby Petrino's Razorbacks advance to 8-1, 4-1 in the SEC West going into next week's game here against Tennessee while Coach Steve Spurrier's Gamecocks drop to 7-2, 5-2 in the SEC East.
With two touchdown catches from quarterback Tyler Wilson (20 of 37 for 299 yards), receiver Jarius Wright (four catches for 103 yards) was voted the Crip Hall Award as Arkansas' outstanding senior in the homecoming game.
Junior running back Dennis Johnson not only ran strongly (15 carries for 86 yards with four catches for 36 yards) on the nation's sixth-ranked defense but ran back a 92-yard kick return touchdown.
"I felt we were the faster team on the field all day with our receivers and Dennis," Petrino said. "Dennis did a great job on the kick return and hit it hard and Keante (Minor the freshman subbing for suspended returner Marquel Wade) did a good job leading his way. When they scored we answered. And we got turnovers. We played physical and when you hit hard and play physical you get turnovers."
South Carolina quarterback Connor Shaw, injured on the Gamecocks' second to last series on defensive end Jake Bequette's fumble-causing sack, completed 16 of 25 for 128 yards and was intercepted once as was Wilson. Shaw ran for two Gamecocks' touchdowns.
"The whole defense did a real nice job except for stopping the quarterback draw," Petrino said.
Even while dropping the two would-be touchdowns and handing South Carolina a touchdown, the Razorbacks led at halftime, 24-14. It marked their first lead at intermission since their Sept. 17 nonconference victory over Troy.
Running back Ronnie Wingo and receiver Cobi Hamilton dropped wide open would-be TDs from Wilson.
Wingo's drop, alone at the Carolina 40, was followed by Wilson's too desperate to avoid a third-down sack throwing a safety valve pass for running back Broderick Green that instead went directly to Carolina defensive end Devin Taylor who rumbled for an easy 48-yard touchdown.
Hamilton's third-down drop in the end zone l in the second half was followed by Zach Hocker mission a 29-yard field goal before Carolina took a knee to close the half.
The hero with 3 of 3 of field goals in Arkansas' 31-28 SEC victory at Vanderbilt the previous Saturday, Hocker also missed wide on a 45-yard attempt after his 44-yard field goal on the game-opening drive put the Hogs up, 3-0 at 11:33.
Three Arkansas defensive penalties, one a key personal foul by safety Elton Ford allowing the Gamecocks a first down instead of facing third and long, were prominent in the Gamecocks' taking a 7-3 lead at 2:28 with freshman running back Brandon Wilds' 4-yard touchdown run completing a 9-play, 72-yard drive.
Those were the Arkansas first-half wrongs. Here is what went right for the Hogs:
Johnson took the South Carolina kickoff at the 2 after Wilds' touchdown and zoomed it for a 98-yard TD return, the third kickoff return touchdown in the fourth-year junior's career.
Wilson and Jarius Wright retaliated immediately for Wilson's pick-six mistake with a first-play 68-TD strike after the Gamecocks sky-kicked the kickoff to avoid another Johnson runback.
Wilson and Wright connected again on a 16-yard TD bullet in the end zone at 4:11 before half. It completed a 12-play, 75-yard drive aided and abetted by the Gamecocks running into Arkansas punter Dylan Breeding for a first down on fourth and five. Johnson contributed a 16-yard run and 17-yard reception of a Wilson pass for Arkansas' final first-half scoring drive.
The momentum that Arkansas lost closing the first half, the Gamecocks seized with Victor Hampton returning the second half kickoff 55 yards, and South Carolina quarterback Shaw turning a third and 12 into a first down with a 12-yard swing pass. A 15-yard roughing the passer penalty on Arkansas senior defensive end Jake Bequette as Shaw completed a 10-yard pass further aided the Gamecocks' drive consummated by Shaw's touchdown running a second and nine quarterback draw.
Hocker countered with 21 and 25-yard field goals, the firs initiated by Wilson's 39-yard bomb to Joe Adams and the second initiated by Arkansas linebacker Jerry Franklin recovering a Brandon Wilds' fumble.
Shaw scored again on a 1-yard sneak capping a 13--play 80-yard drive closing to down 30-28 with 10:30.
Johnson returned the ensuing kickoff 32 yards starting the drive that utilized backup quarterback Brandon Mitchell and Wingo on the goal-line with Wingo scoring from the four.
The Gamecocks committed three turnovers their next three possessions including an interception by linebacker Alonzo Highsmith, a fumble recovery by defensive tackle D.D. Jones at the Gamecocks' one as defensive end Jake Bequette clobbered Shaw, and kicker Hocker recovering Hampton's kick return fumble caused by Arkansas special-teamer Matt Marshall.
The Gamecocks stopped running back Broderick Green for a loss of one on fourth and goal after the Highsmith interception, but Green scored the touchdown after the D.D.Jones fumble recovery.
"