Class 6A Week 11 Rankings, Notes & Picks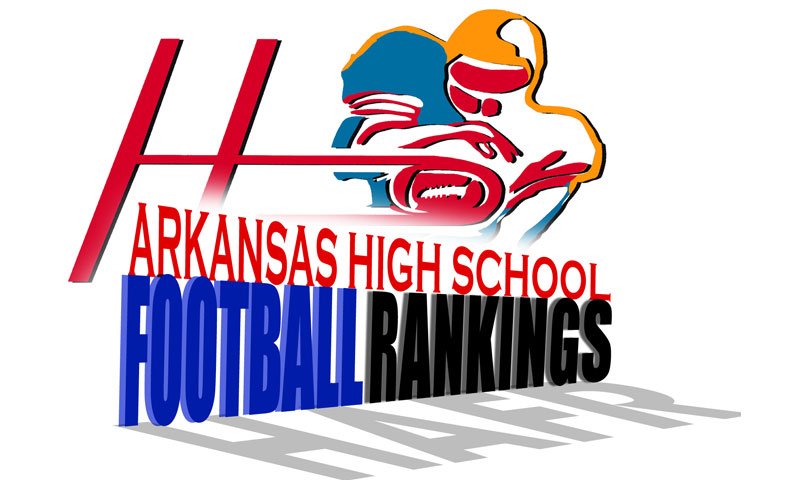 Hootens.com Rankings
Class 6A, Week 11, 2018
Copyright Hooten Publishing, Inc.
1. Greenwood (9-1)
2. Benton (8-2)
3. West Memphis (10-0)
4. Marion (8-2)
5. Searcy (8-2)
6. Russellville (7-3)
7. Jonesboro (6-4)
8. El Dorado (5-5)
9. Pine Bluff (4-5-1)
10. Siloam Springs (5-5)
11. Lake Hamilton (5-5)
12. Sylvan Hills (3-7)
13. Sheridan (2-8)
14. Jacksonville (3-7)
15. LR Hall (1-9)
16. Mountain Home (0-10)

HOOTENS.COM GAME OF THE WEEK
No. 11 Lake Hamilton at No. 7 Jonesboro
Winner travels to Benton for the quarterfinals. Lake Hamilton enters the playoffs having lost four of five, including a 40-0 loss last week at Greenwood. It's the first scoreless game for the Wolves since 2015. Lake Hamilton fumbled six times at Greenwood and lost two of them. Lake Hamilton rushed for 3,074 yards this year (6.9 yards per carry) and 32 touchdowns. Eight Wolves ran for 216 yards or more.  Jonesboro forced four Marion turnovers last week, but surrendered three TD passes of 77, 53 and 28 yards to sophomore QB Daedrick Cail in a 38-25 loss. The Golden Hurricane ran for just 54 yards and allowed nine tackles for loss and four sacks. Jonesboro could start five or six sophomores on offense and defense, including Tennessee baseball commit and QB Cross Jumper (1,926 yards passing and 21 TDs), running back Albert George (589 yards rushing and seven scores) and receiver Connor Clark. Senior Logan Orr (75 tackles) Louisiana-Monroe commit Kevin Pointer (66 tackles and 10 TFL) join juniors Jamarcius Wright (team-high 111 tackles, six TFL) JayShaud Stewart (75 stops and a team-best 21 TFL) anchor a defense which allows 20.8 PPG.
Jonesboro has been vulnerable to the big play this season, but Lake Hamilton may prefer to run the ball and limit possessions. 

LAST WEEK
Hootens.com correctly predicted seven of eight winners (88 percent) of games involving Class 6A schools. Hootens.com has correctly picked 83 of 99 winners (83 percent) of games involving Class 6A schools for the season.

WEEK 11 PREDICTIONS (favored teams in CAPS followed by point spread)
TOP HALF OF BRACKET
Greenwood, outright 6A West conference champions, receives a bye. The Bulldogs won their 11th league title under Coach Rick Jones (hired in 2004). Greenwood hosts the winner of the Siloam Springs-Searcy game.
Siloam Springs at SEARCY (6): Winner plays at Greenwood in the quarterfinals. Siloam Springs' five wins are its most since 2014. The Panthers won seven games the past three years combined. Siloam led Russellville 10-0 in the second quarter last week but lost 30-16. Senior running back Kaiden Thrailkill ran for 137 yards and a TD and Spenser Pippin caught five passes for 73 yards. Searcy's won eight regular-season games for the second straight year for the first time since 2000-2001. The Lions slipped Sylvan Hills last week 35-27 behind senior QB Peyton Wright's 350 yards passing and five TDs. Junior Tanner Leonard collected eight passes for 172 yards and two scores. Senior middle linebacker Ben Donnell racked up 22 tackles and junior Hayden Miles collected 20 stops (three TFL). 
MARION receives a bye and hosts the winner of the Sylvan Hills-Russellville game.
Sylvan Hills at RUSSELLVILLE (10): Winner plays at Marion in the quarterfinals. Sylvan Hills pushed Searcy last week in an eight-point loss. The Bears led 10-0 in the first quarter before allowing 21 unanswered points in the first half. Russellville, which allows 17.7 PPG (third-best in Class 6A), erased a 10-0 second second quarter deficit at Siloam Springs in a 30-16 conquest. The Cyclones outgained the Panthers 393-324 and allowed Siloam to convert on just four of 13 third and fourth down conversions. Russellville kicker Marcelo Alonzo booted three field goals and Jaidon Palmer (10 catches for 146 yards at Siloam), Aaron Williams and Daniel Espinoza scored TDs for the Cyclones. Senior QB Rhett Adkins completed 20 of 27 passes for 272 yards and two TDs at Siloam Springs. Senior Johnny Bucher intercepted a pass and deflected two other balls. 

BOTTOM HALF OF BRACKET
WEST MEMPHIS receives a bye and hosts the winner of the Pine Bluff-El Dorado game.
PINE BLUFF (3) at El Dorado: Winner plays at West Memphis in the quarterfinals. Injuries are the name of this game. El Dorado expects to play converted receiver Wanya Frazier at QB with its top two passers (Alex Hicks and Stuart Bower) injured and out for the year. Frazier three of six passes for 125 yards and a TD last week in a 38-0 win at LR Hall. El Dorado held Hall to 24 yards and recovered four fumbles. Pine Bluff counters with seven starters who have endured season-ending surgeries, but the Zebras enter the playoffs with some momentum. Pine Bluff pushed 6A East champion West Memphis two weeks ago, losing by a point and rolled to a 28-8 victory last week over Jacksonville.
BENTON receives a bye and hosts the winner of the Lake Hamilton-Jonesboro game.
Lake Hamilton at JONESBORO (10): See Hootens.com Game of the Week.