Hogs: John L. upset with suspended LB, thrilled with SEC Defensive POW Chris Smith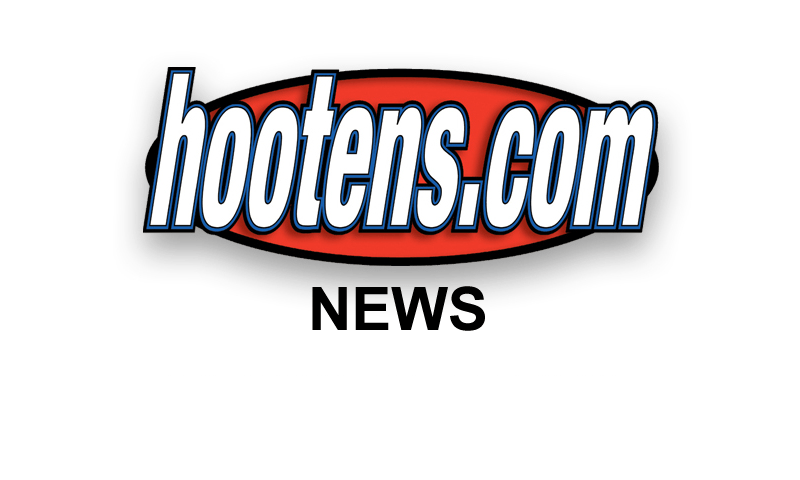 FAYETTEVILLE - Arkansas brings the SEC Co-Defensive Lineman of the Week to Columbia, S.C., but its starting middle linebacker will stay home for Saturday's game at South Carolina.
Arkansas takes on BCS No. 8 South Carolina at 11 a.m. Saturday on CBS.
Arkansas head coach John L. Smith confirmed Monday the indefinite suspension of senior middle linebacker Terrell Williams, charged with driving while intoxicated Saturday night.
| | |
| --- | --- |
| | |
| | DE Chris Smith |
Smith didn't sound inclined to return Williams for Arkansas' final SEC games against Mississippi State, Nov. 17 in Starkville, La. or LSU, Nov. 23 in Fayetteville. Smith said he wants to talk to Williams before announcing anything beyond him not traveling to South Carolina.

The coach was in no mood Monday to talk to Williams after the linebacker's arrest dampened a happy homecoming. Arkansas defeated Tulsa 19-15.

"I'm very, very upset," Smith said. "I don't even want to talk about that right now. I don't even want to talk to him right now. If you have that little compassion, respect, love for your teammates, it's hard for me to show compassion, love for you. If that makes sense. So right now I don't even want to talk to him. I'm just extremely upset with him."

CHRIS SMITH SHINES
Coach Smith's mood brightened while discussing Chris Smith, Arkansas' junior defensive end from Mount Ulla, N.C., who earned SEC Co-Defensive Lineman of the Week for s second time.

Smith earned the honor earlier this fall with six tackles, a sack and a quarterback hurry in Arkansas' 49-24 season-opening victory over Jacksonville State.

Against 7-2 Tulsa, Smith played a better opponent and wielded better stats. Smith posted a career-high eight tackles, including the game-sealing fumble-causing sack of TU quarterback Cody Green.

Arkansas defensive tackle Byran Jones of Junction City recovered the fumble before Arkansas quarterback Tyler Wilson took a knee to end the game.

Smith also batted down two Green passes and was credited with two QB hurries, rushing Green to throw incompletions. "He had a good game last week," John L. Smith said. "He had a lot of production. Tackles, assists, batted balls, sack at the end."

Last Saturday's was Arkansas' homecoming but this Saturday is as close to a homecoming as Chris Smith gets, playing the neighboring state near his Mount Ulla, N.C. Home.

"Now he's going to have a lot of family there," John L. Smith said. "He's a North Carolina guy. So we expect him to have even a bigger game this week, which we're going to demand from him. He's going to have to have a bigger game."

PETERS TO START AT LB
WithTerrell Williams suspended, true freshman Otha Peters joins fellow true freshman A.J. Turner as the starting inside linebackers. "I talked to Otha Peters and A.J. Turner," Chris Smith said. "I trust those guys. They are stepping up."

Junior Jarrett Lake and third-year sophomore special-teamer Braylon Mitchell of Heber Springs have moved up to second-team since the inside linebackers started falling like dominos. Seniors Tenarius Wright, Alonzo Highsmith and Kiero Small are all injured for the season and now Williams is suspended.

"They (Lake and Mitchell) have been stepping up, too, in practice and everything like that," Chris Smith said. "They are into their playbook. We are going to need all those guys, even (fifth-year senior reserve) Matt Marshall has to step up."

Suspended the past two games for an undisclosed team rules violation, junior Brandon Mitchell does not appear likely to play against South Carolina.

Other than disclosing the suspension and updating that he won't play, the UA has kept mum about Brandon Mitchell's situation that is believed, though not confirmed, to be a compliance issue affecting his eligibility.

"I don't want to comment anymore on him," John L. Smith replied when asked to amplify. "We'll just wait and see. We'll let you know."

Arkansas' game with Mississippi State Nov. 17 in Starkville, Miss., will kick off at 11:20 a.m. on the SEC-TV network. The LSU at Arkansas game nationally airs at 1:30 p.m. Friday after Thanksgiving on CBS.




"