UCA at Texas State in-depth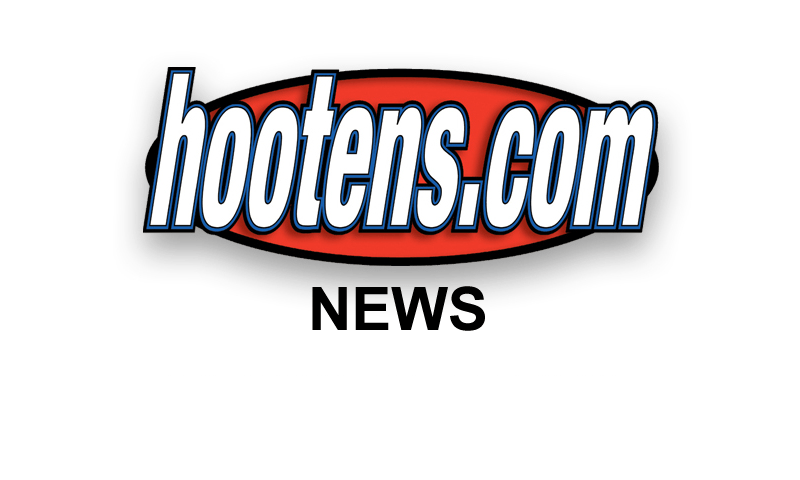 UCA (5-3, 2-2) at Texas State (4-4, 1-3)

THE SERIES:
The Bears lead the overall series between the teams 2-1. UCA won the first meeting 63-21 in 2007 in Conway, then won 31-24 at San Marcos in 2008. The Bobcats won 27-24 a year ago in Conway.
| | |
| --- | --- |
| | |
| UCA COACH CLINT CONQUE | |
LAST MEETING
Nov. 7, 2009 - First Security Field @ Estes Stadium
Texas State 27, UCA 24: The Bobcats scored the go-ahead touchdown with just 27 seconds left to pull out the 27-24 win in front of a Southland Conference TV audience.
Bradley George hit Darius Bolden with a 24-yard touchdown pass for the game-winner. UCA had taken a 24-20 lead on Brent Grimes' 2-yard scoring run with 1:40 remaining. Grimes had a career-high 164 rushing yards (2 TDs), 53 receiving yards and also threw a 43-yard pass to James Lovett that set up the Bears final touchdown. UCA outgained TSU 423-368 and averaged 7.1 yards per play.
Eddie Carmona extended his school record for consecutive field goals with his 14th, a 22-yarder in the first quarter. He later missed from 37 yards to end the streak.
LAST WEEK's GAME:
UCA 30, SE LOUISIANA 23:
The Bears got two interception returns for touchdowns to spark a 30-23 victory on Homecoming 2010.
UCA got a 25-yard interception return for a score from Jestin Love in the first quarter, his second in as many weeks, and Dominique Brown added a 33-yarder to seal it in the fourth quarter. Nathan Dick threw a 28-yard touchdown pass to a leaping Dominique Croom in the final seconds of the first half and a 12-yarder to tailback Terence Bobo midway through the third quarter. Eddie Carmona added a
23-yard field goal to round out UCA's scoring.
The Bears had only 83 total yards at halftime but finished with 304. Bobo had his first career 100-yard rushing game, carrying 13 times for 105 yards (8.1 yards per carry). He also caught 5 passes for 52 yards and TD. Dick completed 26 of 44 passes for 209 yards, with 2 TDs and 2 interceptions.
COACHES
CLINT CONQUE is in his 11th season at the helm of the UCA football program. He has a 78-46-0 overall record. Conque, who came to UCA from the offensive coordinator position at Louisiana Tech in 2000, is now the winningest coach in UCA football history with 78 victories. He passed UCA Sports
Hall of Famer Harold Horton with the win over Eastern Illinois. Conque and Horton are the only two coaches in school history to reach the 70-win mark. Conque led the Bears to their firstever NCAA Playoff appearance in 2001.
UCA finished 9-3 that season, the most wins in a year since the 1992 season. He took them back to the playoffs in 2005, winning two straight road games and advancing to the national quarterfinals.
His Bears finished the 2008 season with the best record in the Southland Conference at 6-1 but were ineligible for the league title due to their transition. Conque was named the SLC Coach of the Year that season. Conque, 49, is a Louisiana native who played collegiately at Nicholls State after graduating from Catholic High School in Baton Rouge and playing two years at Southwest
Mississippi Junior College. Conque was a first-team AP All-American as a outside linebacker at Nicholls State. He was inducted into the Nicholls State Athletic Hall of Fame in 2006. His previous coaching stops were at Louisiana Tech, Samford
University and McNeese State.
BRAD WRIGHT is in his fourth season as the head coach of the Bobcats. His record at TSU is 23-20. His career head coaching record is the same. Wright, from Pearsall, Texas, is the 15th coach in Texas State history. Notable other head coaches at Texas State (then Southwest Texas) were Jim Wacker and Dennis Franchione. Wright, a 1981 graduate of TSU, was a two-year starter at free safety for the Bobcats and played on the 1980 Lone Star Conference championship team. Wright was previously the associate head coach at Texas State before taking over as head coach in 2007. He coached previously at Louisiana-Lafayette and in the high school ranks.
THE DEFENSE RESTS:
The UCA defense has accounted for 24 points in the past two games. Against Nicholls, Seth Allison returned a fumble 10 yards for a touchdown and Jestin Love took an interception back 98 yards for another TD. The Bears then returned two interceptions for scores last week against Southeastern Louisiana. Love had his second, from 25 yards out,
and Dominque Brown went 33 yards with another for a TD.
Those three players are all freshmen or sophomores.
OFFENSE vs. WINS:
The UCA offense has struggled in the past two games with their lowest yardage ouputs of the season, but both efforts were still good enough to produce victories. Against Nicholls two weeks ago, the Bears had a season-low 230 yards of offense but still won 31-7. Last week against Southeastern, UCA topped out at 304 yards but still scored 30 points and won 30-23. The Bears had only 83 total yards in the first half. UCA is second in the Southland Conference in total offense, averaging 364.2 yards per game, and averaging 5.1 yards per play.
CONVERTING:
UCA is leading the Southland Conference in fourth-down efficiency. The Bears have converted 12 of 17 fourth downs for 70.6 percent. The next closest is McNeese State is next at 61.1 percent (11 of 18). Texas State is fourth at 47.4 percent (9 of 19).
ROBEY WATCH:
Senior receiver Kenneth Robey leads the SLC in receiving yards and receptions after entering the season with zero career catches as a Bear. Robey has 54 receptions for 653 yards and 5 touchdowns this season, already well past last year's leading receiver James Lovett (46 for 475). Robey has games of 9 receptions (vs. Elizabeth City State) and 12 (vs. SFA), which was the second-most in school history. Robey needs to average 7.3 receptions per game down the stretch to tie the school single season record (76) held by Aaron Fairooz (2005).
Second place is Carl Thomas at 67 (2000).
SOUTHLAND HONOR:
Love became the second UCA player to be honored by the Southland Conference this season when he was named the league's Defensive Player of the Week last week.
UCA quarterback Wynrick Smothers was named the SLC Offensive Player of the Week in Week 2 after the win over Eastern Illinois. Smothers, UCA's backup, had two rushing touchdowns and completed 7 of 7 passes for 46 yards.
Both Bears honored this season are redshirt freshman.
The Bears had seven players named Southland Conference Player of the Week in 2009, with kicker Eddie Carmona winning the Special Teams Player of the Week twice. He is the only returning player to have won any of the weekly awards last season.
SACK ATTACK:
The Bears tied a school record with 10 sacks against Nicholls two weeks ago. The other 10-sack game came in 1981 against Saginaw Valley (MI), a 42-7 victory at Estes Stadium. UCA is second in the SLC in sacks with 25 (3.12 a game).
STINGY O?:
The Bears won 31-7 against Nicholls despite running only 46 offensive plays and gaining a season-low 230 yards of offense. UCA netted 54 yards on the ground and passed for 176, and had only 11 first downs. The Bears did average 5.0 yards per play. The total
offense was the lowest since a 196-yard effort against Southern Arkansas on Sept 10, 2005. Ironically, UCA also won that game by a 31-7 margin. In that game, UCA also had 11 first downs and had 66 rushing yards and 130 passing. The Bears punted nine times for 43.7 yards against SAU.
TACKLE CHARTS:
UCA's top three tacklers for the season are all linebackers. Junior Frank Newsome tops the chart with 69 total tackles, including seven tackles for loss, one forced fumble and one interception. Senior Tok Opeloye is next with 62 tackles, including 5.5 tackles for loss. Junior Lamar Moore is third with 52 tackles, and has 4.5 tackles for loss, one interception, one recovered fumble and one forced fumble. Senior defensive end Markell Carter is first with 11.5 tackles for loss, while freshman Markeith Gaines leads with four sacks. Carter and junior defensive end Trey Lippe have three forced fumbles each, while Jestin Love has a team-high 4 interceptions, all in the past two games.
No. 1 RETURNER:
UCA junior kick returner Isaiah Jackson broke the school record for career kickoff return yards earlier this season against Tulsa. Jackson, from Conway, now has 1,384 career kickoff return yards. He passed Anthony Lampkin with 53 yards in returns against Tulsa. Lampkin, a two-year player from 2003-04, had 1,076 career return yards. Jackson is also No. 1 in career returns with 58, passing Tyree Davis (52) three weeks ago against SFA.
CLIMBING THE CHARTS:
UCA senior kicker/punter Eddie Carmona has moved into the Top 4 in career PATs made, career field goals made, career PAT percentage and career FG percentage. He is fourth in PATs (113), fourth in PAT percentage (94.2), second in field goals (36) and second in FG percentage (70.6). Carmona is also seventh in career points scored (221). The career leader in field goals made is UCA Sports Hall of Famer Curtis Burrow with 43 (1982-85).
PASSING FANCY:
UCA quarterbacks have completed a league-high 63.1 percent of their passes in eight games (195 of 309) with 11 touchdowns and 7 interceptions. Junior Nathan Dick is 176 of 270 for 1,771 yards, with 9 touchdowns and 5 interceptions. Redshirt freshman Wynrick Smothers is 17 of 33 for 184 yards and 2 touchdowns and 1 INT. Sophomore Jim Youngblood, who has played in two games, is 2 of 4 for 12 yards with 1 INT. The trio has an efficiency rating of 123.8.

"