Class 7A - Week 10 - 2013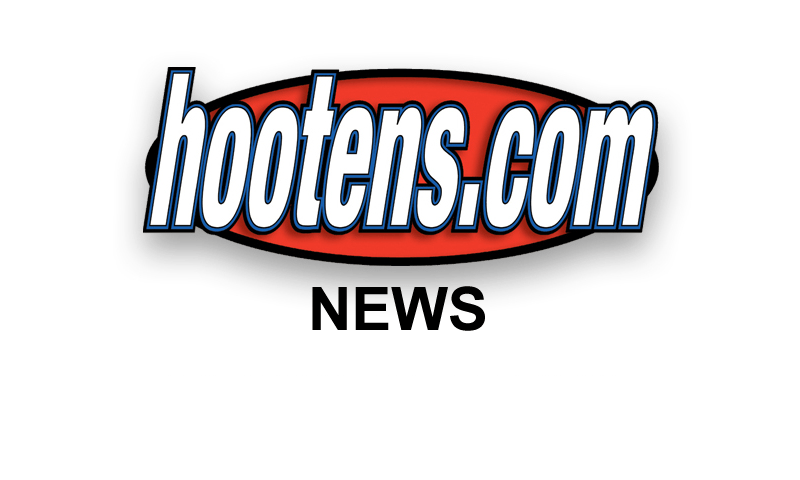 Hootens.com Rankings
Class 7A, Week 10, 2013
Copyright Hooten Publishing, Inc.
1. Cabot (9-0)
2. North Little Rock (7-2)
3. Bentonville (7-2)
4. Springdale Har-Ber (6-3)
5. Fayetteville (8-1)
6. Conway (7-2)
7. FS Southside (5-3)
8. Rogers Heritage (5-4)
9. Rogers (6-3)
10. Springdale (5-4)
11. Little Rock Catholic (5-4)
12. Bryant (6-3)
13. Little Rock Central (6-3)
14. Fort Smith Northside (3-5-1)
15. West Memphis (2-7)
16. Van Buren (1-8)
HOOTENS.COM GAME OF THE WEEK
No. 3 Bentonville at No. 5 Fayetteville
Bentonville earned at least a share of its seventh straight West title last Friday. This week it looks to win a third straight outright league crown with its 33rd consecutive conference victory. Fayetteville, coming off a 34-31 overtime loss at Springdale Har-Ber, can earn a share of the league title for the first time since since 2003.
Fayetteville's running game now mirrors Bentonville since hiring assistant coach Bryant Davis from Bentonville. New Fayetteville defensive coordinator, a longtime assistant at FS Southside, knows how to scheme Bentonville well. The Purple Dogs likely win if they plug the middle and slow Bentonville's ground game. Fayetteville quarterback Mitch Marshall has passed for 2,223 yards with 24 touchdowns and just four interceptions while Braydon Cook (5-9, 200) has 880 yards rushing. Fourteen of Fayetteville's 29 seniors start. "They have really produced, more than we might have even expected duiring the summer," says Fayetteville coach Daryl Patton.
Fayetteville, which returns two starters to its secondary after missing last week, beat Bentonville to win the past two state championships after losing to the Tigers during the regular season both years.
"I don't think there is as much a drop off from last year to this year's Fayetteville team as people think," says Bentonville coach Barry Lunney.
Bentonville sophomore QB Kasey Ford (6-5, 235) completes 60 percent of his passes and is expected to be the best Lunney has coached.
HOOTEN'S TV SHOW
Hooten's Arkansas Football TV show airs 10:30 a.m. Saturdays this fall on KATV 7 (ABC-Little Rock) and KXNW (Ch. 34 Fort Smith/Fayetteville). The show features the state's top recruiting prospects. Russellville will be featured as the Verizon/Nokia Siemens Networks Football Town of the Week.
LAST WEEK
Hootens.com correctly predicted 10 of 13 winners (77 percent). For the season, hootens.com has correctly predicted 85 of 107 winners (79 percent) in games involving Class 7A teams.
WEEK 10 PREDICTIONS (favored team in ALL CAPS followed by point spread)
7A/6A CENTRAL
CONWAY (7) at LR Catholic: Thursday night at War Memorial Stadium in Little Rock. Conway will have a bye in the first round and likely play Fayetteville in the second round. Improved LR Catholic likely headed to Fayetteville or Bryant in the first round. If Catholic beats Conway, there could be a three-way tie for the No. 3, No. 4 and No. 5 playoff seeds that might lead to a coin toss for positioning. Watch highlights of Conway's Week 2 win at Jonesboro here.
FS Northside at FS SOUTHSIDE (9): It's the Battle of Rogers Avenue. Northside leads the series 27-22-2 but Southside has won the past eight meetings. Southside won 45-26 last season. The Rebels won 56-7 Week 10 in 2011 and two weeks later beat the Grizzlies, again, 41-24 in the playoffs. Ole Miss and Arkansas have offered intelligent Northside junior defensive end Daytrion Dean (6-3, 250). Watch highlights of FS Southside's Week 9 win at Russellville here and highlights of FS Northside's Week 1 tie at Pine Bluff here.

7A/6A SOUTH
El Dorado at BRYANT (5): Bryant looks to win its third conference title in four years. Bryant led last week at Lake Hamilton 49-14 in the second quarter. If Bryant and Bentonville both win this week, Bryant gets a bye in the first round of the playoffs and plays at home in the second. If not, Bryant could play host in the first round to LR Catholic. Bryant lost at Catholic 37-19 Week 3 this season. El Dorado rides wins over Pine Bluff, Lake Hamilton and Benton since losing to Texarkana 23-20 Week 6. Watch highlights of Bryant's Week 1 loss to Conway here and highlights of El Dorado's Week 6 loss to Texarkana here.

7A/6A EAST
NORTH LR (22) at LR Central: Thursday night at Quigley Stadium. North LR has owned LR Central lately, winning the past four meetings by an average of 30 points. Watch highlights of North LR's Week 5 win at West Memphis here and highlights of LR Central's Week 7 loss to Cabot here.
CABOT (28) at Searcy: Cabot has a bye first round of the playoffs before possibly playing host to Springdale Har-Ber in the second round and a possible rematch with North LR in the semifinals. Watch highlights of Cabot's Week 7 win over LR Central here.
WEST MEMPHIS (13) at Mountain Home: West Memphis misses the playoffs for the first time since finishing 4-6 in 1999. Mountain Home trailed 49-0 in the first quarter last week at North LR. Watch highlights of West Memphis' Week 5 loss to North LR here.

7A/6A WEST
BENTONVILLE (1) at Fayetteville: Game of the Week. Watch highlights of Fayetteville's Week 1 win over Warren here.
Rogers Heritage at ROGERS (1): Heritage will score a lot of points and has enough tacklers on the edge and in the secondary to slow Rogers' option attack. Rogers fullback Preston Young (5-10, 195) might find more success against Heritage's high-energy, twisting and stunting defensive front. Rogers breakaway threat Brandon Workman (5-9, 180), almost a non-factor early in the season, has rushed for 781 yards at slotback. Heritage's stout senior Brandon Gates (5-11, 200) called the best back in West by most league coaches.
SPRINGDALE HAR-BER (14) at Springdale: Har-Ber lineman Josh Frazier, a top recruit, tipped and then intercepted a screen pass in overtime to beat Fayetteville last Friday. Springdale outscored the past two weeks 81-10. Watch highlights of Har-Ber's Week 2 win over FS Southside here.
SILOAM SPRINGS (8) at Van Buren: Siloam Springs likely finishes as No. 6 seed, drawing a playoff rematch at Searcy. Siloam Springs trailed Searcy 28-0 at halftime in the first round last year before rallying only to lose 49-48 on a failed two-point attempt as time expired. Van Buren beat Siloam Springs 47-46 last season for its only conference win. Watch highlights of Siloam Springs' Week 1 tie to Shiloh Christian here.