Class 5A - Week 10 - 2013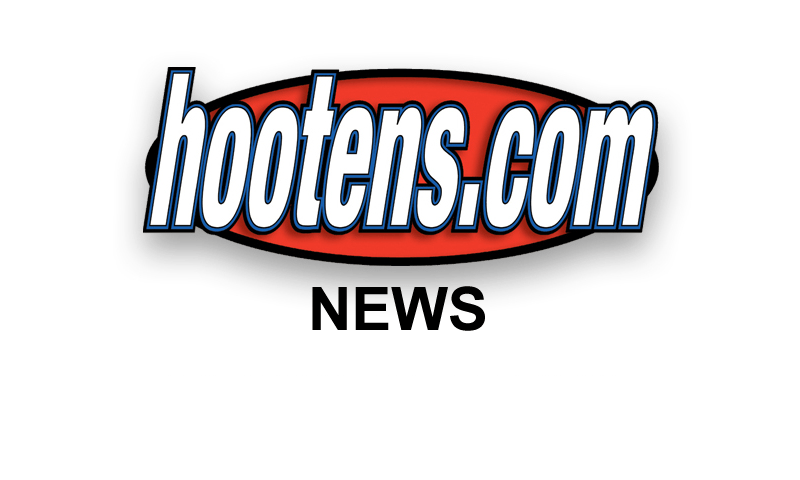 Hootens.com Rankings
Class 5A, Week 10, 2013
Copyright Hooten Publishing, Inc.
1. Pulaski Academy (9-0)
2. Camden Fairview (8-1)
3. Batesville (7-2)
4. Alma (7-2)
5. Morrilton (7-2)
6. Shiloh Christian (6-2-1)
7. Hope (7-2)
8. Wynne (7-2)
9. Watson Chapel (5-3)
10. White Hall (7-2)
11. Sylvan Hills (6-3)
12. Mills (7-2)
13. West Helena (6-3)
14. Nettleton (5-4)
15. Beebe (5-4)
16. Forrest City (6-3)
17. Vilonia (3-6)
18. Jacksonville (4-5)
19. Greenbrier (3-6)
20. Hot Springs (3-6)
21. LR Christian (3-6)
22. Harrison (2-7)
23. Clarksville (3-6)
24. HS Lakeside (2-7)
25. Magnolia (3-6)
26. Paragould (3-6)
27. Greene County Tech (1-8)
28. Huntsville (2-7)
29. Blytheville (1-8)
30. De Queen (0-9)
31. LR McClellan (1-8)
32. North Pulaski (0-9)
HOOTENS.COM GAME OF THE WEEK
No. 2 Camden Fairview at No. 9 Watson Chapel
Camden Fairview goes for a share of its fifth straight league title. The Cardinals lost at Hope 17-12 in Week 8 (first loss since the 2011 semifinals to Greenwood) but rebounded 42-14 against Hot Springs last week. The Cardinals likely finish as the No. 2 playoff seed with a victory. Cardinal senior quarterback Matthew Ollison completes 70 percent of his passes for 2,101 yards and 21 touchdowns this fall. Senior Deion Holliman has rushed for 289 yards and six TDs, and caught 33 passes for 762 yards and 10 TDs. Sophomore Demarea Crockett paces the Cardinals with 94 carries for 604 yards and 13 scores. Senior linebacker Keion Mitchell spearheads the defense with 99 tackles, 24 tackles for loss and seven sacks.
Watson Chapel hasn't captured a league title since 2010. The Wildcats have won consecutive games since losing to rival White Hall 14-6 in Week 7, just seven days after beating Hope 19-17. The Wildcats shifted senior Devonte Battles to QB two weeks ago. Battles scored four TDs Week 8 against Magnolia and ran for more than 100 yards and two scores in last week's 47-6 win at Hot Springs Lakeside. Battles has rushed for almost 1,000 yards this fall. Senior linebacker Josh Harris paces the Wildcats in tackles, while senior Jacorbi Harris and junior Michael Barker control the ends. Watson Chapel plays six seniors on offense and four on defense. "Watson Chapel is the most athletic team I've seen all year," Camden Fairview coach Buck James says. "They have us out-manned at every position."
HOOTEN'S TV SHOW
Hooten's Arkansas Football TV Show airs 10:30 a.m. Saturdays this fall on KATV 7 (ABC-Little Rock) and KXNW (Ch. 34 Fort Smith/Fayetteville). The show features the state's top recruits. Russellville will be featured as the Verizon/Nokia Siemens Networks Football Town of the Week.
LAST WEEK
Hootens.com correctly predicted 14 of 16 games (88 percent). Hootens.com correctly predicted 147 of 180 games (82 percent).
WEEK 10 PREDICTIONS (favored team in ALL CAPS followed by point spread)
5A CENTRAL
SYLVAN HILLS (25) at North Pulaski (Thurs.): Sylvan Hills finishes as either the No. 3 or 4 seed. The Bears trailed top-ranked Pulaski Academy 28-25 in the fourth quarter last week before giving up three unanswered TDs. Junior QB Tra Doss has rushed for more than 900 yards this season. Winless North Pulaski gives up 39 points a game.
LR McClellan at LR CHRISTIAN (8) (Thurs.): Little Rock McClellan's 26-20 win over North Pulaski last week was its first since beating Little Rock Christian 35-28 a year ago. LR Christian has lost four straight since beating North Pulaski 40-6 in Week 5.
Jacksonville at PULASKI ACADEMY (24): Pulaski Academy has at least a share of the league title and top playoff seed wrapped up. Bruin junior QB Will Hefley has passed for 2,626 yards and 34 TDs this fall. Jacksonville won't make the playoffs after losing to Mills 21-14 a week ago. The Red Devils haven't advanced to the playoffs since dropping to Class 5A two years ago.
West Helena at MILLS (4): This game is for playoff seeding. West Helena finishes as the No. 2 seed with a win and could drop to No. 3 with a loss. Mills probably needs to win by at least four points to get the No. 2 seed. Mills senior Jaylen Clark returned a kickoff 84 yards to set up the winning TD at Jacksonville last week. West Helena led LR Christian 40-0 at halftime a week ago.
5A EAST
BATESVILLE (17) at Beebe: Batesville is the league champ and No. 1 playoff seed. Beebe must bounce back after losing 32-13 at Nettleton a week ago. The Badgers likely make the playoffs, even with a loss, thanks to a 37-20 win over Forrest City in Week 5. Batesville led Greene County Tech 28-7 at halftime a week ago before applying the 35-point sportsmanship rule in the third quarter. Watch highlights of Batesville's Week 7 win over Wynne here.
FORREST CITY (21) at Blytheville: Forrest City finishes with a 7-3 record, but the Mustangs need help to make the playoffs. Forrest City only plays in Week 11 if it beats Blytheville, Beebe beats Batesville and Wynne beats Nettleton. Watch highlights of Forrest City's Week 6 loss to Batesville here.
Nettleton at WYNNE (8): The winner gets the No. 2 playoff seed. Wynne scored two TDs in the fourth quarter last week to slip past rival Forrest City 33-32. Nettleton blasted Beebe by 19 points a week ago, ensuring its first playoff berth since 2007. Senior QB Dustin Dubar threw a pair of TDs against Beebe. Watch highlights of Wynne's Week 7 loss at Batesville here and highlights of Nettleton's Week 2 win over Trumann here.
Paragould at GREENE COUNTY TECH (1): The Battle of Greene County is only league game without any playoff implications. Paragould hasn't beaten Greene County Tech since 2008 (awarded forfeit win in 2009). Paragould senior QB Michael Stidham completed seven of nine passes for 110 yards and a TD in last week's 27-point win over Blytheville.
5A SOUTH
CAMDEN FAIRVIEW (2) at Watson Chapel: Hootens.com Class 5A Game of the Week. Watch highlights of Camden Fairview's Week 6 win over Magnolia here.
HS LAKESIDE (1) at Hot Springs: Neither team makes the playoffs this year, snapping HS Lakeside's three-year post-season streak. Hot Springs hasn't been since 2007. HS Lakeside won three straight in the series and nine of the past 10. Ram senior QB Garrett Carson has passed for almost 1,500 yards this fall. Watch highlights of Hot Springs' Week 3 loss at Arkadelphia here.
Magnolia at HOPE (16): Hope clinches a share of its first conference title since 2005. The Bobcats finish as the No. 1 seed with a victory and Watson Chapel loss. Senior running back Javon Westmoreland ran for 175 yards and two TDs and returned a punt 83 yards for the clinching TD in last week's 15-point win at White Hall. Watch highlights of Magnolia's Week 6 loss at Camden Fairview here and highlights of Hope's Week 2 loss to Ashdown here.
WHITE HALL (20) at De Queen: White Hall finishes as the No. 3 or No. 4 seed. Winless De Queen gives up 33 points a game.
5A WEST
GREENBRIER (1) at Vilonia (Thurs.): The winner gets the No. 4 playoff seed, the loser finishes its season. Vilonia senior Drew Estes ran for three TDs and caught another TD in last week's 35-0 win over Huntsville. Greenbrier sophomore QB Harold Ross completed 25 of 39 passes for 281 yards and two TDS in last week's 10-point loss to Alma. Greenbrier has won three of the past four in the series, rallying from a 14-point, second-half deficit last season.
Clarksville at MORRILTON (25): Clarksville still has a slim shot at the playoffs (must win by at least 10 points and Greenbrier must beat Vilonia by at least six points). Morrilton cruising to a probable No. 2 playoff seed (can get No. 1 seed with a victory by at least four points and if Shiloh Christian beats Alma). Devil Dog senior QB Toney Hawkins ran for 155 yards and passed for 107 yards in last week's 29-point win over Harrison. Watch highlights of Morrilton's Week 9 win over Harrison here.
Huntsville at HARRISON (17): Neither team makes the playoffs, but records don't matter in this heated rivalry. Huntsville averages 10 points per conference game, while Harrison averages 31. Watch highlights of Harrison's Week 9 loss to Morrilton here.
Shiloh Christian at ALMA (2): Alma has clinched a share of its first league title since 2004, and can claim the outright title with a victory. The Airedales haven't hosted a playoff game since 2005. Senior H-back/linebacker Alex Burris paces the Airedales in receptions and tackles. Senior running back Malachi White has at least 30 carries each of the past two weeks, including a 32-carry, 198-yard effort in last week's 10-point win at Greenbrier. Four juniors start on Alma's offensive line. Shiloh Christian senior QB Dillion Sharp started the past two weeks after starter Daniel Shimer tore his ACL. Sharp passed for 237 yards and three TDs in last week's 28-point win at Clarksville. Senior Chris Cox ran for more than 200 yards and scored three TDs at Clarksville. "We haven't changed much with Sharp at quarterback," Shiloh Christian coach Josh Floyd says. "Our defense has played great the past month." Watch highlights of Alma's Week 5 win at Morrilton here and highlights of Shiloh Christian's Week 3 loss to Greenwood here.