Class 4A - Week 10 - 2013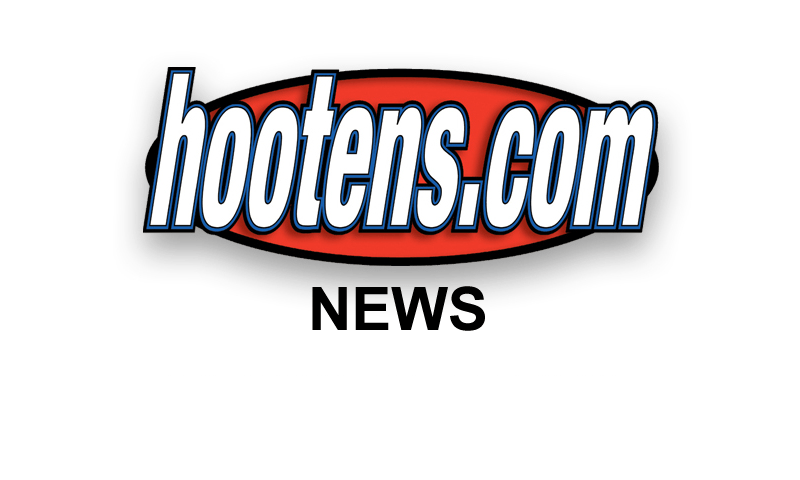 Hootens.com Rankings
Class 4A, Week 10, 2013
Copyright Hooten Publishing, Inc.
1. Warren (6-3)
2. Arkadelphia (9-0)
3. Dollarway (9-0)
4. Booneville (9-0)
5. Prairie Grove (8-1)
6. Valley View (9-0)
7. Malvern (8-1)
8. Maumelle (8-1)
9. Hamburg (7-2)
10. Ashdown (7-2)
11. Pottsville (7-2)
12. Gosnell (8-1)
13. Star City (6-3)
14. Lonoke (7-2)
15. Nashville (5-4)
16. Newport (7-2)
17. Highland (7-2)
18. Lincoln (8-1)
19. Dardanelle (6-3)
20. Stuttgart (4-5)
21. Clinton (4-5)
22. Mena (5-4)
23. Farmington (6-2-1)
24. Pulaski Robinson (5-4)
25. Gentry (4-5)
26. CAC (4-5)
27. Gravette (3-6)
28. Monticello (3-6)
29. Jonesboro Westside (6-2)
30. Dumas (2-7)
31. DeWitt (4-5)
32. Crossett (3-6)
33. Heber Springs (2-7)
34. Subiaco Academy (3-6)
35. Pocahontas (4-5)
36. Ozark (2-7)
37. Pea Ridge (1-8)
38. Cave City (2-7)
39. Arkansas Baptist (2-7)
40. Southside Batesville (2-7)
41. Brookland (4-5)
42. Bauxite (1-8)
43. Berryville (2-7)
44. Dover (1-8)
45. Trumann (1-8)
46. Lake Village (1-8)
47. Marianna (0-8)
48. Waldron (0-9)
HOOTENS.COM GAME OF THE WEEK
No. 7 Malvern at No. 2 Arkadelphia
These teams battle for the league title for the second straight season. Undefeated Arkadelphia outscores its opponents by an average of 52-14. The defending league champion Badgers beat Malvern by five points last year before losing to Mena in the first round of the playoffs. Arkadelphia senior quarterback Jakahari Howell completed 15 of 22 passes for 215 yards and three touchdowns and ran five times for 81 yards and a TD in the first half of last week's 62-7 win at Bauxite. He completes 77 percent of his passes for 1,922 yards and 22 TDs this fall. Senior Kris Oliver has 124 carries for 1,126 yards (9.1 yards per carry) this year. The all-purpose Oliver ran for a TD, returned a punt 61 yards for a score and caught seven passes for 82 yards and two TDs last week. Junior tackle Emmanuel Cooper and senior linebacker Jahlon Mitchell pace the Badger defense. Cooper forced a fumble that Mitchell returned for a TD two weeks ago at Pulaski Robinson. "Everyone talks about the offense, but I think their defense is phenomenal," Malvern Coach Mike Scarbrough says.
Malvern mauled Nashville 56-21 a week ago, and the Leopards only setback was Week 3 at Hot Springs Lakeside. The Leopards haven't loss since sophomore Trace Collie took over at QB in Week 4. Collie has passed for almost 1,300 yards the past six weeks. Junior running back Monte Hernandez has rushed for 1,239 yards and 11 TDs this fall, including a 30-carry, 197-yard, two-TD performance against Nashville. Senior Kaylen Burks lines up at QB, running back, receiver and safety. Burks caught a TD pass, returned a kickoff for another score and intercepted two passes against Nashville. "They have a good system offensively," Arkadelphia coach J.R. Eldridge says. "Defensively, they fly to the ball."
Conference coaches voted Arkadelphia to win the league and Malvern fourth in the preseason. "We've had something to prove all season," Scarbrough says. "Nobody had us ranked in the Top 10 to start the season and we've played like we have something to prove every week."
HOOTEN'S TV SHOW
Hooten's Arkansas Football TV Show airs 10:30 a.m. Saturdays this fall on KATV 7 (ABC-Little Rock) and KXNW (Ch. 34 Fort Smith/Fayetteville). The show features the state's top recruits. Russellville will be featured as the Verizon/Nokia Siemens Networks Football Town of the Week.
LAST WEEK
Hootens.com correctly predicted 21 of 24 games (88 percent). For the season, Hootens.com has correctly predicted 236 of 270 games (87 percent).
WEEK 10 PREDICTIONS (favored team in ALL CAPS followed by point spread)
1-4A
Berryville at PEA RIDGE (17): Pea Ridge won't make the playoffs this season after winning 10 games a year ago. The improving Blackhawks forfeited two non conference victories earlier in the season, hung with league champ Prairie Grove in Week 8 and pounded Farmington by 19 points a week ago. Berryville hasn't scored more than two TDs in a league game this year.
Gentry at OZARK (1): Ozark finished as state runner-up a year ago, but started 0-4 this season. But the Hillbillies can make the playoffs this fall if they win by at least two points and Gravette loses. Gentry can still get in with a loss, as long as Gravette losses. Gentry senior QB Jarod Cousins has accounted for 2,166 yards and 19 TDs this year.
LINCOLN (6) at Farmington: The winner gets the No. 2 seed, while the loser settles for the No. 3 seed. Lincoln senior Tyler Cummings rushed for 100 yards and a pair of TDs in last week's 38-point win over Ozark. Cummings has more than 1,100 yards this fall. Lincoln has won three straight games by a combined 121-21.
PRAIRIE GROVE (14) at Gravette: Prairie Grove claims its second straight league title and No. 1 playoff seed. The Tigers likely host Pulaski Robinson in the first round. Prairie Grove's last conference loss was to Gravette in Week 10, 2011. Gravette makes the playoffs with a victory, or a Gentry win. Gravette has made the playoffs six straight seasons.
2-4A
Heber Springs at DOLLARWAY (14) (Thurs.): Dollarway repeats as conference champs, and with a victory claims its first outright league title since 2004. Dollarway led Southside Batesville 48-0 at halftime a week ago. Heber Springs misses the playoffs for the second time since coach Steve Janski took over in 2005. Watch higlights of Dollarway's Week 8 win over Stuttgart here and highlights of Heber Springs' Week 7 loss at Newport here.
Marianna at STUTTGART (24) (Thurs.): Marianna hasn't won since beating Southside Batesville in Week 7, 2011. Defending state champion Stuttgart finishes as the No. 4 seed and travels to either Booneville or Maumelle in the first round. Watch highlights of Stuttgart's Week 8 loss to Dollarway here.
LONOKE (7) at Clinton: Clinton's two-point win at Heber Springs last week gets the Yellow Jackets in the playoffs for the fourth time in five years. Lonoke finishes as the No. 2 seed and hosts a team from Northeast Arkansas in the first round. Jackrabbit sophomore Josh Coleman ran for 150 yards and a pair of TDs in last week's two-point win over Stuttgart. Watch highlights of Lonoke's Week 4 win over Heber Springs here and highlights of Clinton's Week 2 loss to Highland here.
Southside Batesville at NEWPORT (28): Newport sophomore Carl Turner ran 20 times for 201 yards and four TDs in last week's 28-point win at Marianna. The Greyhounds finish as the No. 3 seed and host Pottsville in the first round. Watch highlights of Newport's Week 4 win over Heber Springs here.

3-4A
CAVE CITY (13) at Brookland (Thurs.): Cave City makes the playoffs for the first time since 2009 and only the third time in school history if it wins and Pocahontas losses. The Cavemen could make it if Pocahontas wins, but it might boil down to the points tie-breaker system.
HIGHLAND (28) at Trumann (Thurs.): Highland finishes as the No. 3 seed and hosts either Dardanelle or Mena in the first round. Juniors Avery Johnson and Deon Stewart each carried twice and combined for four TDs in last week's 33-point win at Pocahontas. Trumann got a forfeit win from Earle earlier this year but the Wildcats haven't won on the field since Week 5, 2011. Watch highlights of Highland's Week 6 loss to Valley View here.
Jonesboro Westside at POCAHONTAS (7) (Thurs.): Jonesboro Westside is in the playoffs, regardless of the outcome, while Pocahontas must win and likely by at least eight points. Pocahontas has beaten Jonesboro Westside three straight seasons.
VALLEY VIEW (8) at Gosnell (Thurs.): The winner gets the conference title, home field advantage throughout the playoffs and a first-round bye. Valley View senior Jaeger Sullins played running back and QB in last week's 53-point win at Brookland, rushing for 142 yards and two TDs and completing five of nine passes. He also returned the opening kickoff 79 yards for a TD. Valley View gives up 11.5 points per game, and the first-team defense has given up just two scores in conference games. Junior Harrison Cauble has more than 120 tackles. Gosnell has won eight straight games since losing to Forrest City in the opener. The Pirates outscore league opponents by 25 points weekly. Senior running back Marcus Mullins has rushed for more than 1,600 yards and 24 TDs, while junior QB Dwight Griffin has passed for more than 800 yards and rushed for more than 400 yards. Watch highlights of Valley View's Week 6 win over Highland here.

4-4A
BOONEVILLE (7) at Maumelle: The winner gets the conference championship. Booneville junior fullback Bryson May has rushed for 1,067 yards and 14 TDs this year, while junior halfback Matt Berry has 385 yards and seven scores. Senior QB Cody Harrell has 56 carries for 582 yards (10.5 yards per carry) and eight scores and he's completed 20 of 34 passes (59 percent) for 265 yards and five TDs. Junior noseguard Justin Shackleford has 36.5 tackles, including 4.5 sacks and 15 tackles for loss. Maumelle QB Tyshaun Robinson accounted for 227 yards in last week's five-point win at Dardanelle. Watch highlights of Booneville's Week 9 win at Pottsville here.
Dover at SUBIACO ACADEMY (7): The only 4-4A game without playoff implications. Subiaco Academy trailed Mena 7-0 at halftime last week before losing by 28 points. Dover beat Waldron by 28 points last week, it's second win in two seasons. Watch highlights of Subiaco Academy's Week 5 loss to Booneville here.
Mena at DARDANELLE (8): The winner gets the fourth seed and travels to Highland, while the loser finishes fifth and heads to Hamburg. Dardanelle senior linebacker J.J. Dunn has 108 tackles, while junior end Parker Witt has 75 stops, and a team-high 15.5 tackles for loss and five sacks. Mena junior quarterback Sage Kesterson ran for two TDs and threw a TD pass in last week's 35-7 win over Subiaco Academy. Watch highlights of Dardanelle's Week 5 loss to Pottsville here.
POTTSVILLE (35) at Waldron: Pottsville ends its two-game losing streak. The Apaches finish as the No. 3 seed and likely travel to Newport in the first round. Waldron has lost 22 straight games. Watch highlights of Pottsville's Week 9 loss to Booneville here.

7-4A
PULASKI ROBINSON (3) at Arkansas Baptist (Thurs.): Pulaski Robinson advances to the playoffs for the first time since 2010 with a victory. Senator senior Adam Toler kicked the game-winning 28-yard field goal with eight seconds left against CAC last week. Arkansas Baptist won't make the playoffs after getting the No. 5 seed a year ago. Watch highlights of Arkansas Baptist's Week 6 loss to Nashville here.
Bauxite at NASHVILLE (30): Nashville finishes as the No. 4 seed and travels to either Lincoln or Farmington in the first round and could play either Malvern or Arkadelphia in the second round. The Scrappers lost at Malvern 56-21 last week (only the fourth mercy-rule loss since 2001), and at Arkadelphia 28-19 Week 4. Bauxite gives up 52 points per conference game. Watch highlights of Nashville's Week 6 win over Arkansas Baptist here.
Malvern at ARKADELPHIA (6): Hootens.com Class 4A Game of the Week. Watch highlights of Arkadelphia's Week 3 win over Hot Springs here and highlights of Malvern's Week 8 win at CAC here.
ASHDOWN (8) at CAC: Ashdown finishes as the No. 3 seed regardless of the outcome and hosts either Farmington or Lincoln in the first round, while CAC can makes the playoffs with a win and if Arkansas Baptist beats Pulaski Robinson by at least six points. Ashdown senior QB Jake Alexander completed 10 of 14 passes for 174 yards and two TDs in last week's 24-point win over Arkansas Baptist. Watch highlights of Ashdown's Week 2 win over Hope here and highlights of CAC's Week 8 loss to Malvern here.

8-4A
DeWitt at MONTICELLO (7) (Thurs.): Monticello's 24-17 overtime victory against Dumas last week pushes the Billies into the playoffs for the 10th straight season. DeWitt makes the playoffs for the first time since 2000 with a victory, or if Crossett and Dumas both lose.
HAMBURG (16) at Dumas (Thurs.): Hamburg finishes as the No. 2 seed regardless of the outcome. Hamburg trailed Warren 18-0 at halftime last week before losing by 19 points. Dumas needs a victory or DeWitt loss to make the playoffs for the seventh time in eight seasons. Dumas QB Ryan Miller ran for a TD and threw a 30-yard score in last week's 24-17 overtime loss at Monticello.
Lake Village at WARREN (28) (Thurs.): Warren repeats as league champion, gets a first-round playoff bye and home field advantage throughout the post-season. Lumberjack senior QB Drake Jones ran for three TDs and threw another in last week's 32-13 win at Hamburg. Jones has passed for 1,446 yards and 18 TDs and rushed for 283 yards and eight scores this fall.
STAR CITY (17) at Crossett (Thurs.): Star City finishes as the No. 3 seed and hosts a team from Northwest Arkansas in the first round (either Gentry, Gravette or Ozark). Junior QB Tye Brown threw for 270 yards and three TDs in last week's 30-point win over DeWitt. Crossett can make the playoffs if it wins combined with a DeWitt loss.