Class 2A - Week 10 - 2013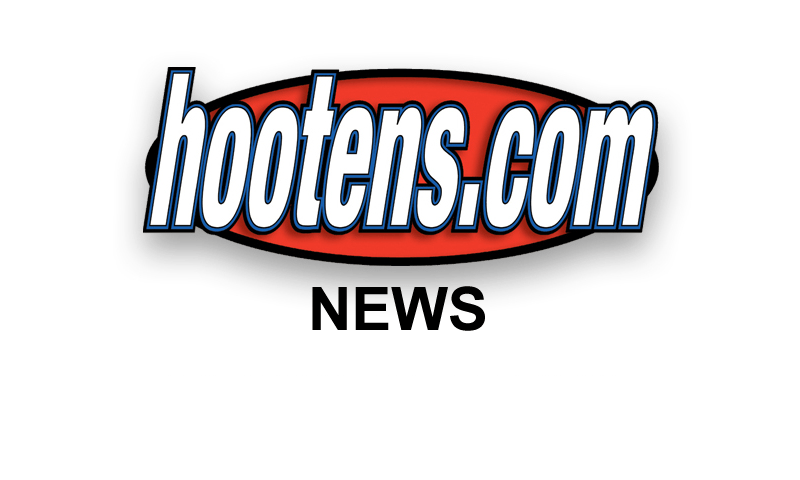 Hootens.com Class 2A Rankings
Class 2A, Week 10, 2013
Copyright Hooten Publishing, Inc.
1. Junction City (9-0)
2. Dierks (9-0)
3. Gurdon (8-1)
4. Bearden (6-2)
5. E. Poinsett County (9-0)
6. Rison (6-3)
7. Des Arc (7-2)
8. Carlisle (8-1)
9. Hazen (7-2)
10. Strong (6-3)
11. Magnet Cove (7-1-1)
12. Hector (8-1)
13. Spring Hill (5-4)
14. Mount Ida (6-2)
15. McCrory (5-4)
16. England (6-3)
17. Marked Tree (6-3)
18. Walnut Ridge (5-4)
19. Murfreesboro (5-4)
20. Cross County (5-4)
21. Magazine (7-2)
22. Salem (4-5)
23. Mountainburg (6-3)
24. Parkers Chapel (3-6)
25. Conway Christian (4-5)
26. Bigelow (4-5)
27. Cutter M. Star (6-3)
28. Augusta (4-5)
29. Foreman (2-6)
30. Mineral Springs (2-6)
31. Lafayette County (2-7)
32. Brinkley (2-7)
33. Woodlawn (2-6)
34. Palestine-Wheatley (3-5)
35. Hackett (4-5)
36. Hampton (3-6)
37. Poyen (2-7)
38. Quitman (1-8)
39. Union Christian (4-4)
40. J.C. Westside (3-6)
41. Hermitage (2-7)
42. Cedar Ridge (1-8)
43. Clarendon (1-8)
44. Decatur (2-7)
45. Western Yell County (2-7)
46. Mountain Pine (0-9)
47. Hartford (1-8)
48. Marvell (0-9)

HOOTENS.COM GAME OF THE WEEK
No. 9 Hazen at No. 7 Des Arc
The visitor has won the past six meetings in this battle of Prairie County. Des Arc won at home 14-0 in 2006. Just 15 miles of flat land separate the towns.
Eleven blue-collar seniors at Des Arc try to secure a conference title for the first time since 2008 when the Eagles swept the 6-2A and reached the state finals (where Junction City kicked a field goal on the game's final play to win). Before that, Des Arc tied for a league title in 1982. Senior linebacker Danerryen Spencer (6-2, 220) leads Des Arc this fall with more than 100 tackles. The Des Arc defense (14 ppg) held Class 3A top-ranked Harding Academy to 277 yards Week 3 in a 12-0 loss, and it battered Carlisle RBs Bo Weddle, Deron Ricks and Justice Bryant a week ago in a 20-14 road win. Spencer notched 24 tackles at Carlisle and senior LB Brad Childers made 20 stops. The Eagles force 2.5 turnovers a game. All-state senior QB/CB Jalen Holloway (28 ACT) paces Des Arc with 770 rushing yards.
Hazen captured league titles in 2009 and 2012. With just eight seniors on the Hazen roster, only three start. Senior DTs Deven Larkin and Jacob Walker spearhead the front four. Walker and sophomore DE Khalid Mills have recorded 20 tackles for loss apiece. Junior LB Trenton Mosby leads the Hornets in rushing (940 yards) and tackles (77). Carlisle defeated Hazen 40-12 three weeks ago.
HOOTEN'S TV SHOW
Hooten's Arkansas Football TV show airs at 10:30 a.m. Saturdays on KATV 7 (ABC-LIttle Rock) and KXNW (Ch. 34 Fort Smith/Fayetteville). Russellville will be featured as the Verizon/Nokia Siemens Networks Football Town of the Week.
LAST WEEK
Hootens.com correctly picked 18 of 23 games (78 percent) involving Class 2A teams. Hootens.com has picked 203 of 248 (82 percent) for the season.
WEEK 10 PREDICTIONS (favored team in ALL CAPS followed by point spread)
3-2A
Marked Tree at E. POINSETT COUNTY (12) (Thurs.): Rivalry game. EPC just notched its second league title in three years. Senior Byron Scales (108 tackles) paces a defense that allows 214 yards and 16 ppg. The Warriors held Salem to 158 yards and sacked Salem QB Dillon Turner five times. EPC's offense has not punted in the past five games. Watch highlights of EPC's Week 7 win over Cedar Ridge here.
Salem at CROSS COUNTY (2) (Thurs.): This game decides the fifth and final playoff seed. Defending 3-2A champion Salem ripped Cross County 42-16 last year and reached the third round of the playoffs. Cross County's five wins are the most since winning eight in 2009. Cross County sophomore RB Anfernee Davis has rushed for 1,464 yards and 22 TDs this fall, while senior RB Marquez Turner has run 114 times for 1,113 yards and 17 TDs.
Augusta at MCCRORY (42): McCrory likely secures the No. 3 playoff seed after losing to Walnut Ridge head-to-head Week 4.
Cedar Ridge at WALNUT RIDGE (35): Walnut Ridge likely grabs the No. 2 playoff seed after beating McCrory head-to-head Week 4. Walnut Ridge senior Cole Hicks ran 17 times for 226 yards last week in a 58-12 win over Augusta, bringing his season total to 1,190 yards and 22 TDs. Hicks also caught five passes last week for 120 yards and a TD. Watch highlights of EPC's Week 7 win over Cedar Ridge here.
4-2A
HECTOR (35) at J.C. Westside (Thurs.): Hector senior RB Gus Nichols has rushed for 954 yards (8.3 ypc) behind a deep line that averages 275 pounds per man. Hector averages 350 yards per game. Junior RB Jeff Sage paces the Westside attack. Watch highlights of Hector's Week 7 win over Union Christian here.
Decatur at MAGAZINE (35): Magazine locks up the No. 2 playoff seed and home field in the first round against the 6-2A fifth seed, likely speedy Brinkley. Magazine missed the postseason last year after six straight playoff appearances.
HACKETT (42) at Hartford: Hackett wins, forces tie for third with Mountainburg and possibly Union Christian, if UC defeats Western Yell. Watch highlights of Hackett's Week 8 loss to Dierks here.
UNION CHRISTIAN (10) at Western Yell: UC returns to the playoffs after a one-year hiatus. UC senior QB Braxton Smith has passed for 2,136 yards and 16 TDs with eight interceptions this year. Seniors Will Callaway (51 receptions) and Joel Murdock (46 receptions) lead the receiving corps. Watch highlights of Union Christian's Week 7 loss to Hector here.
Pocola, Okla. at MOUNTAINBURG (7): Mountainburg defeats 2-7 Pocola (Okla.),
stays in a probable three-way tie for third in the 4-2A.
5-2A
Conway Christian at BIGELOW (2) (Thurs.): Junior-and-sophomore laden Bigelow could end up as the third, fourth or fifth playoff seed. Bigelow defense held league champion Magnet Cove to 233 yards and Cutter Morning Star to 223 yards, intercepting four passes at Cutter. Conway Christian senior RB Chandler Ferrand completed 11-of-15 passes for 174 yards and a TD and ran for 103 yards and two TDs last week against Magnet Cove. Bigelow managed just one TD two weeks ago in a 20-7 loss to Magnet Cove.
MAGNET COVE (15) at Cutter M Star (Thurs.): Cutter Morning Star's biggest and most physical team is headed to the playoffs for just the third time in school history (2000, 2009). Magnet Cove captures its third straight league title and completes a sweep of the 5-2A for the second year in a row. Magnet Cove topped Poyen 7-6 Week 5 and slipped past Conway Christian 32-26 in overtime last week.
Poyen at MOUNT IDA (8) (Thurs.): Mount Ida claims the No. 2 playoff seed and will play host to the 7-2A fourth seed, likely Murfreesboro. Spring Hill beat Mount Ida 28-26 Week 1; Spring Hill beat Murfreesboro 41-32 Week 8. Poyen is out of the playoff picture due to its 26-12 loss to Conway Christian six weeks ago.
Mountain Pine at QUITMAN (2) (Thurs.): Quitman hands Mountain Pine its 18th consecutive loss.
6-2A
PALESTINE-WHEATLEY (35) at Marvell (Thurs.): A promising season ends with multiple injuries and no playoff berth for P-W.
BRINKLEY (6) at Clarendon: Brinkley can secure the fifth and final playoff spot with the win over Clarendon, which beat Marvell 42-6 last week for its first victory of the season.
CARLISLE (10) at England: Carlisle senior RB Deron Ricks ran 24 times last week for 154 yards in the 20-14 loss to Des Arc. Carlisle junior QB Chase Brazeal played for injured senior QB and team leader Austin Reed (knee). England gave up 53 points last week to Hazen. Watch highlights of Carlisle's Week 7 win over Hazen here.
Hazen at DES ARC (2): See 2A Game of the Week. Watch highlights of Hazen's Week 7 loss to Carlisle here.

7-2A
DIERKS (21) at Murfreesboro (Thurs.): No. 2 Dierks claims its first league title since 2005 when it reached the state finals and lost to Charleston 22-9. Murfreesboro likely headed to former 7-2A member Mount Ida in the first round of the playoffs. Watch highlights of Dierks Week 8 win over Hackett here.
Foreman at GURDON (28) (Thurs.): No. 3 Gurdon whipped Bearden a week ago, limiting the Bears to 54 rushing yards on 27 attempts. Gurdon rushed 56 times for 266 yards, led by sophomore RB Jackie Harvell (177 yards & five TDs). Barring upsets, Gurdon headed to top-ranked Junction City in the second round of the playoffs. Watch highlights of Gurdon's Week 9 win over Bearden here.
SPRING HILL (6) at Mineral Springs (Thurs.): If Mineral Springs had anything to play for, this might go differently. But Spring Hill is the No. 3 seed, regardless of the outcome, because it beat Murfreesboro two weeks ago.
Lafayette County is open.
8-2A
Hampton at RISON (21) (Thurs.): Hampton shut out the Norphlet JV 21-0 last week. Rison trailed Strong 24-14 with 10 minutes left, but drove 80 and 70 yards, scoring the final TD with just 45 second left. Five Rison rushers combined for 338 yards on 70 attempts. Watch highlights of Rison's Week 8 loss to Bearden here.
WOODLAWN (12) at Hermitage (Thurs.): Woodlawn never slowed down this fall despite its two-win (one victory over Norphlet JV) total. The Bears, running a Double Wing set, did not attempt a pass last week until the final 28 seconds of an 8-6 loss to Parkers Chapel.
Strong at BEARDEN (8): Bearden returned two interceptions for TDs early last week to go up 12-0 at Gurdon but lost 40-26. Junior QB Jamond Young followed up a career-high 238 passing yards at Rison two weeks ago by completing 20 of 33 for 232 yards last week at Gurdon. Strong big-played Rison with five plays that totaled 247 yards and three TDs, but Rison won 30-24. Watch highlights of Bearden's Week 9 loss to Gurdon here.
Midland at PARKERS CHAPEL (14): Parkers Chapel locked up the fifth playoff seed last week with an 8-6 win at Woodlawn.
Junction City is open.