Confident Hogs face gifted, physical & fast Ole MIss defense; more notes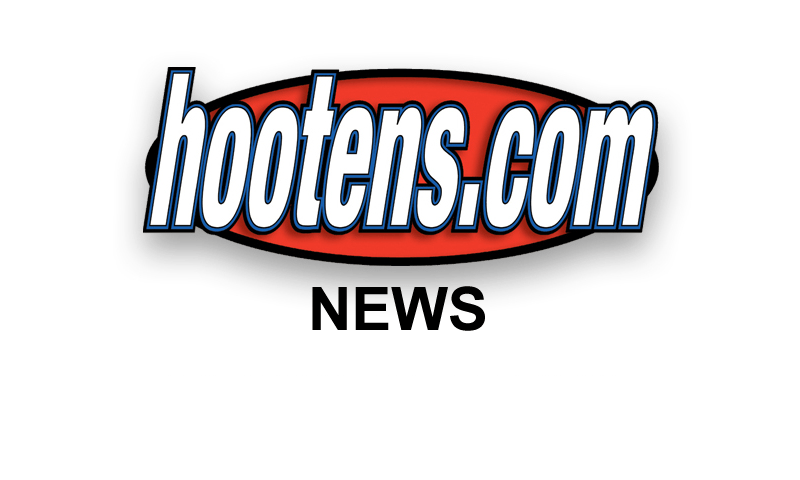 | | |
| --- | --- |
| | |
| | Jr TE HUNTER HENRY |
FAYETTEVILLE - If Arkansas sophomore wideout Duwop Mitchell runs a deep route Saturday close to All-America candidate tight end Hunter Henry's deep route, the Ole Miss Rebels likely will meander one defensive back toward Mitchell.

The Tennessee-Martin Skyhawks did not last week and paid a price.

Ole Miss defenders have watched video of the Skyhawks so ignoring Mitchell's deep route that he caught a 49-yard touchdown pass more alone than a hermit on a mountaintop.

It was the more wide open of two surprisingly wide open TDs in Arkansas' 63-28 victory, but the Skyhawks were no more surprised than Mitchell.

"When you are lined up next to Hunter, and you both are going deep you are not expecting to get the ball," Mitchell said. "But every play you should be expecting to get the ball. So I just did the job to the best of my ability. I look up and it's 'Oh, shoot, the ball is coming towards me!' Before I knew it the ball fell in my lap. B.A. threw a perfect ball, and there wasn't a guy within 20 yards, so it wasn't that hard."

Ever been that open?

"No," Mitchell said. "But I went from quarterback to receiver so not many routes game-wise. But that was different because you had time to think with the ball in the air."

Almost so open that's it too easy you drop it?

"Naw," Mitchell said. "That's the moment you look for man as a football player. And as soon as you catch it the crowd goes crazy and you just walk in."

OLE MISS NO UTM
The 19th-ranked Rebels (7-2, 4-1 in the SEC West), who play host to the Razorbacks (4-4, 2-2) in Saturday's 2:30 p.m. CBS televised game, usually put too much pressure on the passer to allow anyone time to get as wide open as Mitchell did against UTM.

"They are gifted. They are physical. They are fast," Arkansas tights end coach Barry Lunney said of the Ole Miss defense coordinated by Dave Wommack, who coordinated Arkansas' defense for Houston Nutt from 2002-2005. "The attention they get is very merited. We have to be spot on the whole game because they are very good."

EVEN WIDEOUTS RESPECT REBS D-LINE
Ole Miss' defensive line, led by heralded junior tackle Robert Nkemdiche, is so good that even the Razorbacks wide receivers coach mentions it first.

"They are awesome up front," Arkansas receivers coach Michael Smith said. "Their D-line is probably second to none, and as far as the back end is concerned, those guys do a great job. We are going to have to be on our A-game to go on the road and pull one out of there."

INJURIES, SUSPENSIONS, OH MY
Smith has had to coach like he's never coached before with the injuries to senior Keon Hatcher, sophomore Jared Cornelius (back last week from a broken arm) and junior Cody Hollister (back this week from a broken foot) and the dismissals of wideouts JoJo Robinson and Kendrick Edwards.


And he's been coaching receivers or running backs since 1993.

"I've never coached a year like this," Smith said. "For me, it's been a learning experience. It's made me step my game up. It's a challenge that I have accepted and I have enjoyed it. To have the guys playing as well as they are playing, I have to keep my fingers crossed and knock on wood they do so."

Junior Drew Morgan (35 catches for 498 years and six TDs) has delivered the most since Hatcher went down, but junior Dominique Reed, the Camden Fairview grad with four TDs the past four games, and Mitchell and Cornelius all are doing their part.

"It's my job to get these guys ready to play, and they've done a great job accepting coaching and taking it upon themselves to try and improve," Smith said.

Lunney's tight ends, particularly Henry (28 catches for 409 yards and a TD) and Jeremy Sprinkle (13 catches for 222 yards and two TDs) have big-time contributed, too.

BOUNTIFULLY BALANCED
Since shut down three games ago by Alabama, a balanced offense carried Arkansas past Auburn in four overtimes and over FCS member UTM last week in a rout.

Nkemdiche would start and excel for Alabama, the reigning SEC champion. Ole Miss upset Bama last year in Oxford and beat again this season in Tuscaloosa, Ala. for Alabama's lone defeat.

"He just disrupts everything," Arkansas offensive line coach Sam Pittman said. "A lot of times the guys around him benefit from him. He may not necessarily make the play, but yet he does make the play. The stat says he didn't, but the film says he did. .... He's as talented a three technique as there is in the country."

But Arkansas' offensive line feels good about itself after blocking well against Auburn and UTM last week when junior tailback Alex Collins ran for five TDs.


"We're rushing for over 200 in five of our last six games and doing a pretty job of protecting," Pittman said. "We've got a long way to go, but we're playing like people thought we might play, including us."




"