Auburn runs past Hogs 35-17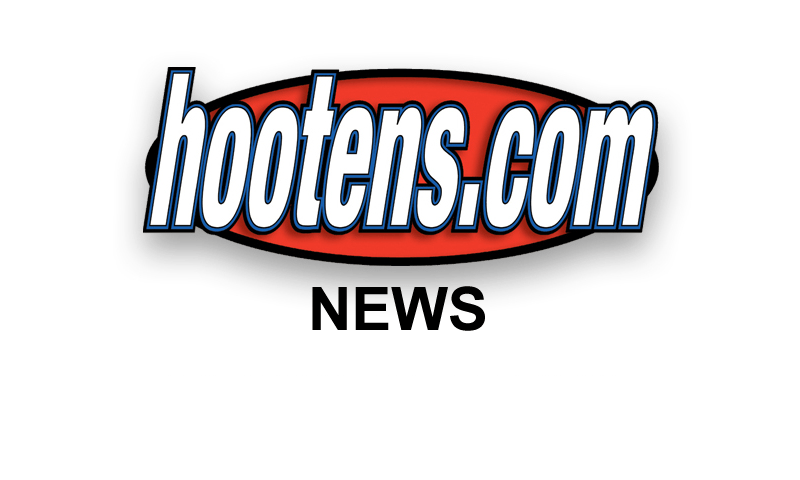 FAYETTEVILLE - Underdog Arkansas effectively ran the clock, but Auburn most effectively ran the football Saturday to run up a 35-17 SEC victory over the Razorbacks before 66,835 at Reynolds Razorback Stadium.
Ranked eighth by the AP and 11th by the BCS, and first-year coached by Fort Smith, Arkansas native and former Razorbacks offensive coordinator Gus Malzahn, Auburn advances to 8-1, 4-1 in the SEC West while Arkansas, coached by first-year coach Bret Bielema, drops to 3-6, 0-5.
Bedeviling Arkansas' defense with the read option operated by Auburn quarterback Nick Marshall, Auburn running back Tre Mason rushed for four touchdowns, two in each half and netted 161 yards on 32 carries.
Tre is establishing himself as one of the top running backs in our league," Malzahn said. "He's just a tough guy and our offensive line did a great job."
Auburn only attempted eight passes, but completed seven, 6 of 7 for Marshall who completed an 88-yard touchdown to receiver Sammie Coates running past falling cornerback Tevin Mitchel that put Auburn up 28-3 with 6:39 left in the third quarter.
"We saw they were one-on-one with no help over the top so we gave him a chance," Malzahn said. "It was a really good throw and he made a good adjustment."
Arkansas, trailing 14-3 at half despite the Hogs hogging the ball for 21:43 of the first half, rallied after the Coates touchdown.
Korliss Marshall, the Razorbacks' freshman from Osceola, returned the ensuing kickoff 87 yards.
Arkansas quarterback Brandon Allen, gamely returning during the first half from a gash in his leg that cost the Razorbacks two turnovers, one interception and one fumble from backup quarterback AJ Derby in Allen's absence during the first quarter, completed a 13-yard touchdown pass to receiver Keon Hatcher after the Marshall kick return.
"B.A. got cleated," Bielema said of Allen who earlier in the season came back from a severe and lingering shoulder injury. "He's a very resilient tough kid. I saw that (injury) tonight and I turned away - a deep gash. He got it stapled up and got back out as soon as possible."
Bielema praised his struggling team's "fourth quarter resurgence" and its "attitude and effort."
"Auburn won the game, they have a good scheme, a good offense,," Bielema said. "But I do think some of our guys today, especially some younger guys, took a step forward. When this worm turns it's going to be real enjoyable. It is just an unfortunate part that sucks pretty good right now. Turnovers and getting to the red zone with zero points (vs. Auburn's successful goal-line stand). We just aren't good enough to get over the hump right now."
Aided by consecutive pass interference penalties on Auburn and a 7-yard fourth-and-3 pass from holder Brian Buehner to tight end Austin Tate on a fake field goal, the Hogs scored on fullback Kiero Small's 2-yard TD with 14:54 and launched one more drive turned back on an offensive pass interference penalty on tight end Hunter Henry, voiding Allen's 23-yard pass to receiver Javontee Herndon on fourth and one.
Allen finished 10 of 22 passing for 112 yards.
Arkansas running backs Jonathan Williams, 15 for 104 and Alex Collins, 18 for 92, paced an Arkansas running game netting 222 yards while Mason paced Auburn's 233 rushing yards.
The Razorbacks hogged the ball for 21:43 of the first half's 30 minutes yet trailed 14-3 at intermission.
Auburn needed only 25 seconds and 29 yard for its first first-half touchdown drive capped by running back Mason's 9-yard run at 2:35 of the first quarter and just 1:59 and 38 yards for its second-first half touchdown drive capped by Mason's 4-yard run at 10:53 of the second quarter.
Arkansas' first possession told the tale of the half of the Razorbacks amassing yards and possession time but nothing on the scoreboard other than Zach Hocker's 34-yard field goal at 12:52 in the second quarter.
The Razorbacks opened at their 25 after Auburn boomed the kickoff out of the end zone. Three Jonathan Williams runs netting 34 yards knocked the Tigers on their heels, and quarterback Brandon Allen's 41-yard pass to Javontee Herndon, finally ruled incomplete on review, further had the Tigers defense scrambling.
The possession changed dramatically when Allen's right leg got hit as he did a hook slide finishing a 4-yard at the Auburn 20.
Allen was carted off the field.
Allen did return but not before backup quarterback AJ Derby threw an interception first deflected at the line and picked off by linebacker Cassanova McKinzy.
Auburn rolled from its 19 to the Arkansas 38 but the Razorbacks forced the Tigers' lone punt of the half.
Derby played the next series and fumbled the snap to linebacker Kris Frost at the Arkansas 29.
Two Mason carries, and Auburn was up 7-0.
Allen returned and from 2:35 of the first quarter until 12:52 of the second quarter drove Arkansas from its 25 to the Auburn 17 before the Tigers forced Arkansas to settle on Hocker's 34-yard field goal.
A doomed Arkansas onside kick, tipped off with punter Sam-Irwin Hill and backup kicker John Henson simultaneously employed with Hocker, failed and was recovered by Auburn at the Arkansas 38.
Six carries by Mason and quarterback Nick Marshall sufficed for Auburn's drive and Mason's second touchdown.
The Hogs hogged it again from 10:53 to 2:40, power by running backs Alex Collins and Williams and finally a 20-yard pass from Allen to Keon Hatcher to the Auburn four.
The Hog failed with Williams stopped on fourth and goal by linebacker Javiere Mitchell.
Auburn ran out the half's final 2:40 aided by an Arkansas penalty for leaping in attempt to block Auburn's punt with 25 seconds left.
"