The Texarkana Two" and Hogs top Tulsa 19-15"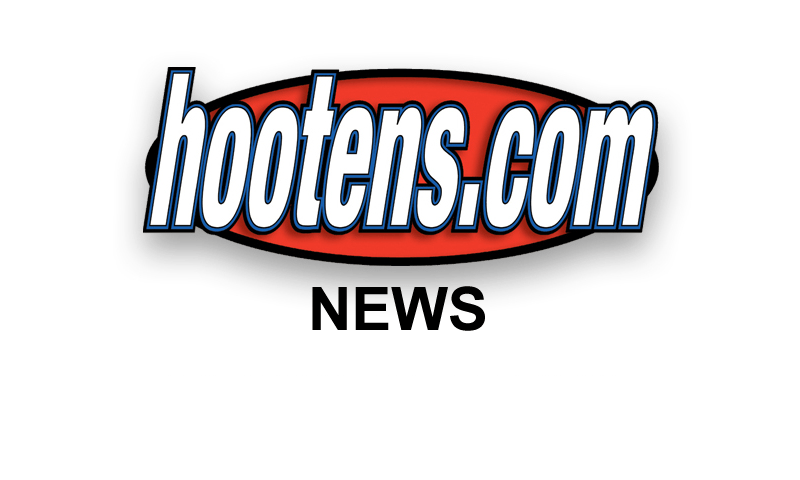 FAYETTEVILLE - At the third quarter's close, University of Arkansas senior receiver Cobi Hamilton (Texarkana, Texas) had six catches for 78 yards and his team trailed Tulsa,15-13.
At the game's end, Hamilton had 11 catches for 177 yards and celebrated a 19-15 victory with the Crip Hall Award as Arkansas' Outstanding Senior in its homecoming game Saturday before 64,441 at Reynolds Razorback Stadium.
Hamilton (69 catches for 2012) broke former teammate Jarius Wright's Razorbacks record 66 catches for a season. Wright set the record as a 2011 senior and Crip Hall Award winner.
"It means a lot," Hamilton said of the Crip Hall Award and the record. "They told me Jarius won it last year. When you break a record and lose, it's hard to enjoy. But when we win it's fun. Everybody is happy."
Hamilton had plenty of senior help from running back Dennis Johnson (Texarkana, Ark.) 22 carries for 109 yards and two touchdowns; and quarterback Tyler Wilson, 21 of 31 for 272 yards though no TDs against one interception, punter Dylan Breeding averaging 58.3 yards on three punts, and a mostly underclassmen defense that responded after Arkansas Coach John L. Smith said he and the defensive staff, "ripped them a bit at halftime" and called them "soft."
Hamilton caught 41- and 14-yard passes on the final TD drive giving Arkansas a 19-15 lead with 10:08 left in the game. He caught two passes for 36 yards, one a spectacular 29-yard reception on the sideline when the Hogs consumed 5:04 before Zach Hocker (Russellville) missed wide on a 27-yard field goal at 3:35.
Arkansas' defense stopped Tulsa on consecutive series, sealing victory with defensive tackle Byran Jones (Junction City) recovering a fumble caused by defensive end Chris Smith sacking TU'S quarterback.
The Razorbacks climb to 4-5 after this nonconference victory heading into next Saturday's SEC game at South Carolina. The Hogs must win two of their final three games to become bowl eligible.
Tulsa of the Missouri Valley Conference drops to 7-2.
"Cobi - what do you say about Cobi?" Smith said. "He made a couple of plays the second half that were just - uh - great receivers will do that. Great receivers will go up and get them one on one and get the ball anywhere in the air - they should come down with it which he did a couple of times in the second half."
Wilson said "Any quarterback has one really good receiver they feel very comfortable with. I feel like he's going to make a play when I get it to him."
Johnson closed with a 1-yard TD run in the fourth quarter and opened the game capping a 7-play, 75-yard drive with an 8-yard TD jaunt. The opening drive fueled by 19- and 18-yard Wilson to Hamilton hookups.
Johnson, a low to the ground 5-9, 213 sturdy speedster, popped a 28-yard run during the drive leading to Hocker's 31-yard field goal and a 10-0 Arkansas lead with 4:06 left in the first quarter.
"Dennis Johnson is something we don't practice against or face often," Tulsa Coach Bill Blankenship said of "Arkansas jumping on us early. Once we got up to game speed defensively, we were OK. It sticks in your gut because I felt that we should have won."
At times it sure seemed like TU should. The Golden Hurricane led 15-13 in the third quarter on David Schwarz's 29-yard field goal and had Smith admitting, "We didn't play the first half like we like to play on either side of the ball."
The Golden Hurricane defense was more than OK dominating the second quarter as Arkansas, adding a 46-yard Hocker field goal at 6:02, was lucky to lead, 13-12 at half.
TU kicker David Schwarz missed a 42-yard field goal. And Arkansas defensive tackle D.D. Jones blocked Schwarz's kick after TU running back Trey Watts' 29-yard TD run 2:49 before halftime.
Watts was the main man on TU's first scoring drive that tallied on 260-pounder Alex Singleton's 1-yard TD. Watts had 71 first-half yards rushing but just six the second half.
The Hogs success against TU's heretofore strong running game forced TU quarterback Cody Green (22 of 37 for 222 yards) to throw more than Wilson.
On the heels of playing well but pierced for Ole Miss' game-winning field goal on the last play of a 30-27 SEC loss last week at Little Rock, the Arkansas defense made plays. Ends Chris Smith and Trey Flowers scored pivotal pass swat downs, and finally the Smith-Jones sack and fumble to seal victory.
"It feels awesome," Arkansas defensive coordinator Paul Haynes said. "Finally to be able to do that with a turnover - it's awesome."
"