Recruiting: Cave City's tall QB a throwback pocket passer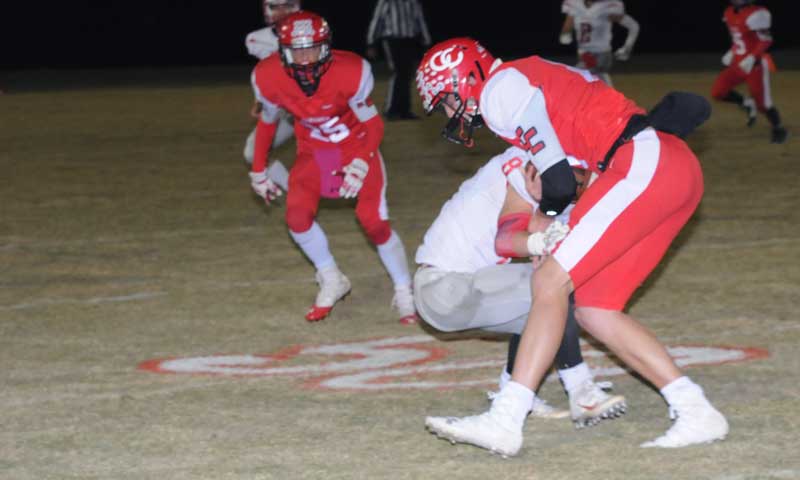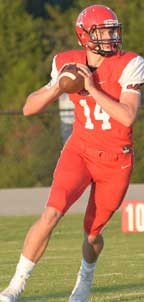 QB JOSEPH PATTERSON
Cave City plays its season finale Thursday against Brookland, but it likely won't be the last game for one Caveman.

Senior quarterback Joseph Patterson (6-8, 225) continues to impress opposing coaches and college recruiters.

After winning three straight games in September, playoffs were the talk of the town for a program in its 12th year of varsity football. But a shallow roster of 23 limits the Cavemen, who are often competitive for a half, but lack depth late in games (tied or trailed by one touchdown at halftime in three conference losses). Cave City has lost five straight games, but it's hard to fault Patterson.
The strong-armed senior rallied Cave City from a 35-0 first-quarter deficit against Pocahontas (the 35-point sportsmanship rule can't kick in until after halftime). Behind Patterson's 340 yards and five TDs, the Cavemen trailed 53-40 in the fourth quarter.
"We couldn't stop him," Pocahontas coach Charles Baty says. "He picked us apart."
Patterson completes 68 percent of his passes this year for 2,250 yards and 26 TDs. He's also rushed for four TDs.

Patterson has not lit up recruiting radars, partly because he didn't play as a sophomore while focusing on basketball.
Second-year coach Jeremy Moseley took over in June 2015 and immediately aimed at turning Patterson into a football machine. While most coaches would've put Patterson at receiver or tight end to use his height against smaller defensive backs, Moseley worked him at quarterback.

"He has things you don't teach," the coach says. "No quarterback in the state combines his height and arm strength."
Patterson's first TD pass came Week 3 last season, a 42-7 loss to Hoxie. "We could tell early on that he threw a great deep ball," Moseley says. "He's great in the screen game and at throwing short routes. But this year he's gotten even better throwing it long. It's as impressive of a deep ball as I've seen from a high school player. He has great touch and can laser it from 30 yards.
Patterson has visited Henderson State, Northwest Missouri and Southern Arkansas, but the recruiting attention should intensify after Cave City turns in football equipment next week. Moseley plans to send video to all regional colleges with systems that can benefit from Patterson's precision passes.

"A lot of coaches say if he had come along 10-15 years ago, he would be one of the top prospects," Moseley says. "He's a throwback, a great pocket passer. If you don't get pressure on him, he'll shred the defense. And he has surprisingly quick feet for his size. In college right now, everybody wants a read-option guy, but he's a great alternative to that."
And Patterson is not Cave City's only college prospect. Sophomore linebacker Curt Jones (6-2, 215) has more than 100 tackles this fall. He made more than 40 tackles in the final five games last season after promoting from the junior high.
"He's aggressive and a great tackler," Moseley says. "I have no doubt that in two years he'll be one of the top defensive prospects in the state."