Hogs: more receivers return from injuries; SEC honors Smothers; notes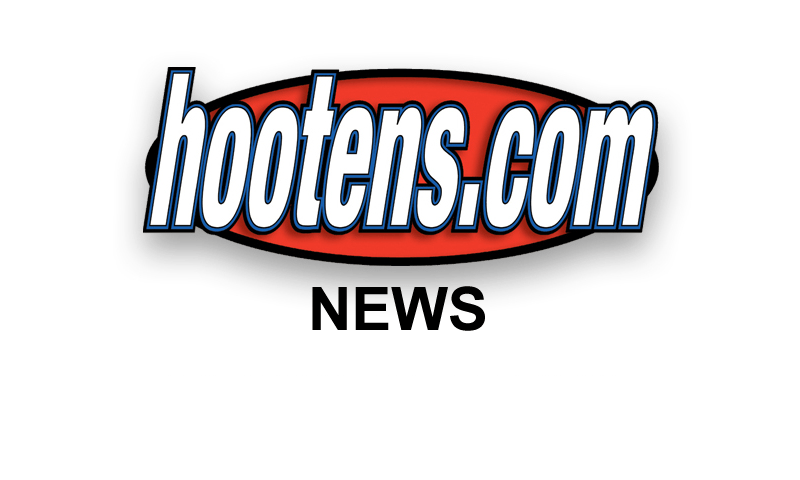 | | |
| --- | --- |
| | |
| | WR JARED CORNELIUS |
FAYETTEVILLE - Arkansas coach Bret Bielema honored eight of his Razorbacks for their play in last week's 63-28 homecoming victory over Tennessee-Martin, and the SEC Office joined in honoring one of them on Monday.

Mitch Smothers, the fifth-year senior center from Springdale, was named the SEC Offensive Lineman of the Week by the SEC Office after Arkansas amassed 591 yards offense with 380 passing and 291 rushing.

"So happy for him." Bielema said. "He is playing really, really good football. He controls everything at the line of scrimmage from ID'ing the mike (middle linebacker) to calls at the line. If they move, he adjusts. I think him and B.A. (senior starting quarterback Brandon Allen) working well together really got our offense going in the right direction."

Offensive coordinator Dan Enos spoke to Smothers' role for offensive line.

"It's a really cohesive unit, and Mitch is kind of the key to it," Enos said. "It's nice to see him get that honor because he does a lot of stuff within our protections and our run game to get our guys on the right guys. Mitch was really kind of the key to that. I think we were able to move the ball the way we did because of what he did. He did a super job."

THE OTHER TEAM MVPs
Along with junior running back Alex Collins rushing for five touchdowns among his 16 carries for 173 yards, Bielema named the entire starting line of Smothers, senior left guard Sebastian Tretola, an SEC Lineman of the Week earlier this season, sophomore right guard Frank Ragnow and junior tackles Denver Kirkland and Dan Skipper as Offensive MVPs vs. UTM. The head coach declared junior middle linebacker Brooks Ellis and kickoff man Lane Saling the Defensive and Special Teams MVPs of last Saturday's game.

OLE MISS LOOMS
The Razorbacks (4-4 overall, 2-2 in the SEC West) turn to a far more formidable task than UTM. They travel to No. 19 Ole Miss (7-2, 4-1) for Saturday's 2:30 p.m. CBS-televised game in Oxford, Miss.


"This week Ole Miss is really a tremendous challenge," Bielema said. "Ole Miss is playing very, very well."

ARKANSAS VS. LSU AWAITS TV TIME
It's the first foray of Arkansas' final four SEC games in November, including Nov. 14 at Baton Rouge, La., against No. 4 LSU then finishing in Fayetteville for a Nov. 21 game with No. 24 Mississippi State before closing with Missouri on Nov. 27, the day after Thanksgiving at 1:30 p.m. on CBS.

The Arkansas vs. LSU kickoff time and TV placement were announced Monday. It will be 2:30 p.m., if CBS takes it, or it will kick off at 6 p.m. or 6:15 p.m. on ESPN or ESPN2.

MORGAN, DEAN, RAMIREZ BACK
Although withheld against UTM from the third quarter because of a re-injured shoulder, starting junior wide receiver Drew Morgan will play against Ole Miss, Bielema said. Cornerback D.J. Dean (turf toe) and safety Santos Ramirez (undisclosed reason) also return after missing last week's game.

HOLLISTER MAYBE
Junior receiver Cody Hollister could return. Holister broke his foot in a practice after the season's second game. Hollister caught four passes 65 yards against Toledo.

"He's a guy that was involved a little bit two weeks ago and a little bit more last week," Bielema said, noting Hollister will be monitored in Tuesday's practice in pads. "He does not have a redshirt so whenever he is cleared to go he will be right in the mix."

Returning Jared Cornelius from the injured last week and getting Hollister back this week would help a receiving corps down two with Bielema announcing Saturday that wideouts Jojo Robinson and Kendrick Edwards are no longer on the team.

COLQUITT GONE TOO
Tyler Colquitt, a redshirt freshman running back from Pulaski Academy, is no longer on the squad, Bielema disclosed Monday.

HATCHER AND HOGS 2016?
Injured receiver Keon Hatcher, 13 receptions for 198 yards in 1.5 games, has a 2015 redshirt option to return for 2016 and may use it, Bielema said. Hatcher explored NFL draft availability after his 2014 junior year.

"He was set to have a great big senior year and kind of put his mark on the table for that next level and he's just not going to have a chance to do that," Bielema said. "I think -- from the information we've gathered from NFL scouts, from people around the league -- if he could come back and have a senior year, put a little bit more on the resume, it would be a very beneficial thing for him."



"