UCA commits 7 turnovers, loses 52-35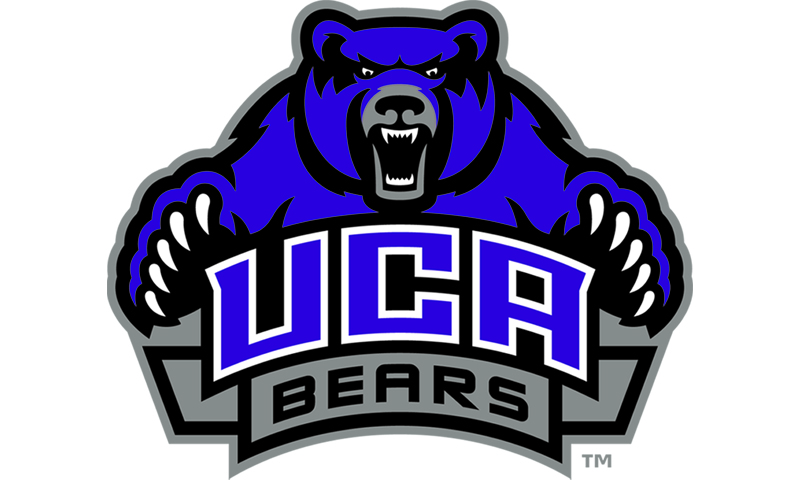 PLANO, Texas - An uncharacteristic seven turnovers doomed the University of Central Arkansas Bears on Saturday in a 52-35 loss to the Abilene Christian Wildcats in Southland Conference action at John Clark Stadium.
The Bears (5-5, 4-2), who gave it away five times in the first half, entered the game leading the SLC in turnover margin at +8. But three fumbles and four interceptions killed any momentum UCA's offense could muster throughout the game. The Bears finished with 451 total yards of offense, and had a 201-178 lead at the half, but lost the turnover battle 7-1.
UCA had just 11 turnovers for the season entering the game and finished with more than they have had since a 2007 game against Louisiana Tech.
"You're not going to win any football game when you turn it over seven times,' said UCA head coach Steve Campbell. "We had too many penalties and just didn't play well enough against a good football team. For one reason or another, we didn't play well. We didn't play the way we're capable of playing.
"They are a good football team. They've beaten some good teams this year. And we needed to play close to error free and we didn't come close to doing that. They got after us and they were the better football team today.'
UCA senior quarterback Ryan Howard completed a career-high 35 of 47 passes for 392 yards and four touchdowns but was intercepted three times, including in the end zone in the finals seconds of the game. His three second-half touchdown passes _ all while leaving the game twice with injury _ kept the Bears within 10 points at margins of 31-21, 38-28 and 45-35.
But the Bears could not overcome their own mistakes or big plays by the Wildcats (5-5, 3-3), who had lost two straight games entering the contest. Jonathan Epps returned an interception 68 yards after UCA had closed it to 38-28 on Howard's 3-yard touchdown pass to Damien Watts with 11:05 to play. Howard then connected with Lewis from 30 yards out with 6:38 to play to make it 45-35.
The Bears drove to the ACU 2 in the final minute but ACU's Terry Ausborne picked off the pass intended for Lewis and returned it 80 yards.
Lewis hauled in a career-high 10 passes for 154 yards and two touchdowns. He is now third in career receptions at UCA with 182 and moved to third in career receiving touchdowns with 21. His 2,449 career receiving yards is fifth in school history.
ACU backup quarterback Kade Munden, playing in place of injured starter Parker McKenzie, completed just 6 of 8 passes for 49 yards but three of those went for touchdowns. He also rushed 20 times for 100 yards and another pair of scores. De'Andre Brown led the Wildcats' ground game wiht 171 yards on 28 carries.
"We struggled on defense today,' said Campbell. "We struggled to get off the field. Then when they did get us the ball back, we didn't do much with it.'
Matthews opened the scoring with a 14-yard touchdown run on the Bears' first possession but UCA did not have another rushing score on the day. The Bears finished with 55 yards on the ground, led by Matthews with 54. Redshirt freshman Hayden Hildebrand relieved Howard twice and completed 2 of 4 passes but also threw one of the interceptions. Junior Taylor Reed dressed out but missed his second consecutive game with a foot injury.
The Bears return home next week for Senior Day with a 3 p.m. kickoff against the Lamar Cardinals.
"