Recruiting: UA commit Ward not only prospect at Class 4A No. 3 Pottsville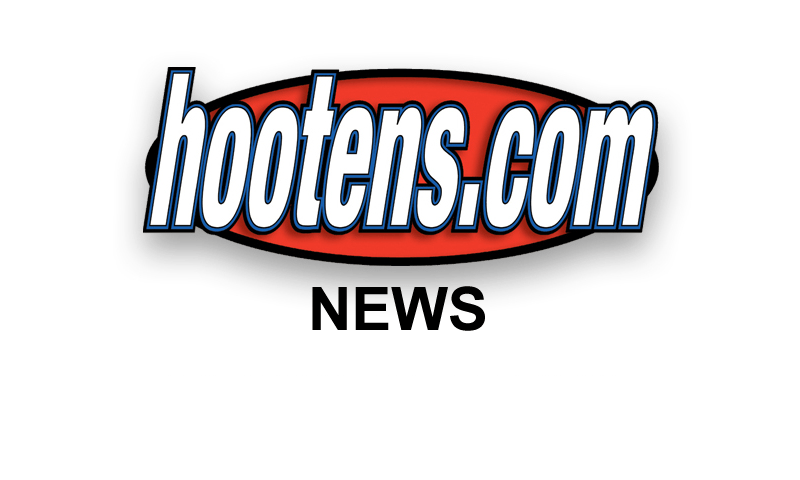 Pottsville's football team has accomplished much in a short time.
Josh Mashon/The Courier
Jeremy Ward (63) clears a
path for Corey Campbell.

With last week's 40-18 victory over Clarksville, Pottsville secured its first conference championship since the varsity program launched in 2004 (Pottsville played a junior varsity schedule in 2002-2003). Pottsville (8-0-1), ranked No. 3 in Class 4A, can set a school record with two more wins this fall, eclipsing last year's 9-4 mark.

Senior left tackle Jeremy Ward (6-3, 280) is literally one of the bigger reasons for Pottsville's recent success. Ward committed to the University of Arkansas in mid-February, becoming Pottsville's first Division I player.

Transferring from nearby Russellville as an eighth-grader, Ward didn't play football until coaches urged him as a freshman. He quickly took over as a starter at tackle and dominated at defensive end. "He caught my attention with his size," says Bryan Rust, who became Pottsville's coach in 2007. "He was raw, but he had some skills."

Under Rust's strenuous weight room program, Ward flourished. The three-year starter (350-pound bench press, 340-pound power clean and 500-plus pound squat) smashes defenders and helps spring one of Class 4A's more potent rushing attacks.

"He's so athletic and flexible for his size," Rust says. "You don't find the combination of his skills and work ethic in too many big kids. I said from the first day I saw him in pads that he could be a special player. Since that point, he's worked his tail off. The thing that makes him a Division I player is his flexibility. He can move, and he's an X factor as an athlete."

Before committing to Arkansas, Ward received scholarship offers from Arkansas State and Ole Miss. Alabama and LSU visited Pottsville last season and likely would have offered scholarships if they weren't certain Ward was firmly pledged to Arkansas. "I told every coach who called that I would take their number, and he could call them if he wanted. But I don't think he was interested in much after Arkansas offered."

Ward anchors the Apaches at left tackle this fall, and he plays noseguard "when we need a pass rush," Rust says. "There isn't anyone who can block him."

But Ward isn't Pottsville's only collegiate prospect. Senior right tackle Charles McDermott (6-2, 260) offers size and skills similar to Ward. McDermott bench presses more than 300 pounds and power cleans 250 pounds. "He's as fierce of a blocker as Jeremy," Rust says. McDermott visited the University of Arkansas-Monticello last week.
Josh Mashon/The Courier
Sophomore QB Michael Perry
has started 22 varsity games.

Michael Perry (5-9, 170) could emerge as Pottsville's next big-time recruit. The sophomore quarterback promoted to the varsity as a freshman and has started 22 games over the past two years. Perry paces Pottsville this fall with more than 1,300 yards rushing and 14 touchdowns.

Perry's size probably keeps him from playing QB in college, but he could line up at receiver or on defense. "He was our best junior high linebacker as an eighth-grader," Rust says. "Next year we are going to showcase him on both sides of the ball."

Perry (4.7 speed) excels at running option plays. "He moves so well in little bitty spaces," Rust says. "His acceleration is unbelievable. He can get in a dead sprint in two yards. After this year is over, we're going to send his highlight video to colleges and start marketing him. If he grows to 6-1, he'll be unbelievable."
Josh Mashon/The Courier
Senior MLB Justin Keene
tackles a Red Devil.

Senior middle linebacker Justin Keene (5-10, 210) leads Pottsville this season with more than 100 tackles. Arkansas Tech continues evaluating Keene, and he'll probably walk on at a Division II school if he doesn't receive a scholarship, the coach says.

Junior safety Tyler Weaver (6-3, 175) set a school record with 13 interceptions last year. Although opponents rarely throw at him now, Weaver could develop into a college prospect, if he attends camps and combines during the spring and summer.

Even though Quwillen Porter (5-8, 170) lacks size, the junior might get some college attention next season. Porter has rushed for 850 yards and a whopping 22 TDs in nine games this season. "He combines strength with vision," Rust says. "He's not unbelievably fast, but he can see the hole and get through it."

"