Hooten's Arkansas Football releases 2011 Farm Bureau Awards watch lists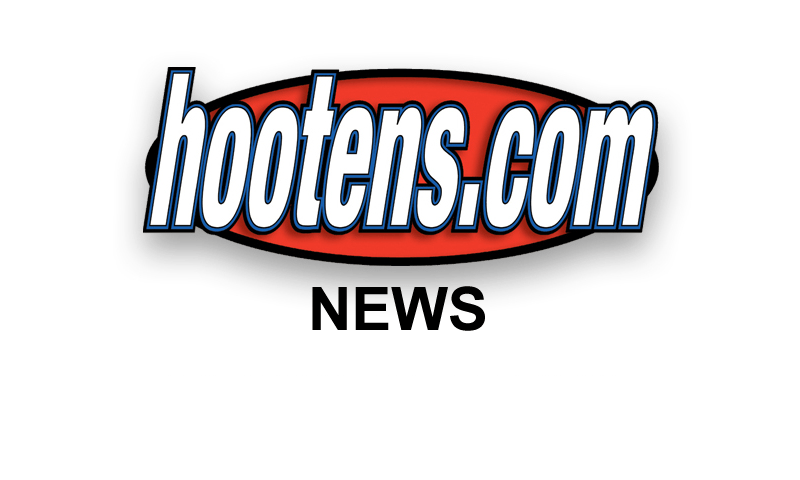 LITTLE ROCK - Farm Bureau Insurance is pleased to announce the 2011 Farm Bureau Awards watch list(s).
The Farm Bureau Awards honor Arkansas' top offensive player, defensive player and coach of the year for each classification during a special ceremony catered by MarketPlace Grill on Monday, Dec. 12 in North Little Rock. The veteran staff at Hooten's Arkansas Football selects three finalists for each category, and those finalists are invited to attend the Farm Bureau Awards.
Farm Bureau Insurance has supported education and community involvement in Arkansas for more than 50 years and is proud to honor Arkansas' finest young athletes. More information on Farm Bureau Awards is coming to hootens.com.
2011 FARM BUREAU AWARDS WATCH LISTS
7A/6A OFFENSE
Michael Fine, Springdale Har-Ber
Evan Johnson, Springdale Har-Ber
Dallas Hardison, Bentonville
Shaquille Jones, FS Northside
Kenric Burns, FS Northside
Rahmon Taylor, Springdale
Austin Nolan, FS Southside
Zach Conque, LR Catholic
Tyler Langley, Conway
Kendall Williams, North LR
Kaylon Cooper, North LR
Hayden Lessenberry, Bryant
Karon Dismuke, Bryant
Jace Denker, Bryant
Marvell Harris, LR Central
Jacob Jenkins, Van Buren
Tre Franklin, Marion
Luke Ferguson, Jonesboro
Moe Malugen, Jonesboro
Zac Brooks, Jonesboro
Dezmond Stegall, Searcy
Levi Runyan, Lake Hamilton
Dante' Ransom, Lake Hamilton
D'vone McClure, Jacksonville
Damon Berry, Mountain Home
Wendall Thompson, El Dorado
Colby Murphy, El Dorado
Jordan Humphrey, Pine Bluff
Lemmie Daniels, Pine Bluff
Jalen Dabner, Pine Bluff
Elgie Richards, Texarkana
Brooks Balisterri, Benton
Josh Miller, Sheridan
7A/6A DEFENSE
Marquis Rogers, Conway
Ben Tusson, Conway
Larry Wilbourn, North LR
Brian Anderson, LR Central
Marshall Newby, Van Buren
Cody Dauksch, West Memphis
Bailey McIver, Sheridan
Aaron Walton, LR Hall
La'Vonyea Witfield, Jonesboro
De'Onte Garrett, El Dorado
Tyler Lindsey, Lake Hamilton
Andy Nguyen, Lake Hamilton
Trustin Cleveland, Texarkana
Darren Warford, Benton
Johnathan Powell, Searcy
Dillon Winfrey, Bryant
7A/6A COACH
Brad Bolding, North LR
Paul Calley, Bryant
Scooter Register, LR Central
Clint Ashcraft, Conway
Barry Lunney, Bentonville
Jeff Williams, FS Southside
Chris Wood, Har-Ber
Daryl Patton, Fayetteville
Shawn Flannigan, Rogers
Mark Uhiren, Marion
Lanny Dauksch, West Memphis
Randy Coleman, Jonesboro
Tim Harper, Searcy
Benji Mahan, Mountain Home
Scott Reed, El Dorado
Jerry Clay, Texarkana
Louis Campbell, Sheridan
5A OFFENSE
Hunter Wilson, Batesville
Khang Nguyen, Batesville
Jay Holdway, Beebe
Ethan Boyce, Beebe
Josh Selvy, Wynne
Anfernee Coleman, Blytheville
Greg McKillion, Blytheville
Cody Davis, Greene County Tech
Winsley Henry, Nettleton
Brysen Carter, Nettleton
Jerome Eason, Watson Chapel
Willie Sargent, Watson Chapel
Kelvin Ridgell, Monticello
DeKeathan Williams, West Helena
Orlando Robinson, Crossett
Shyheim Barron, North Pulaski
Derrick Hart, North Pulaski
Derek Keaton, Camden Fairview
Austin Booth, Camden Fairview
Dominique Reed, Camden Fairview
William Dever, Camden Fairview
David Rowen, Camden Fairview
Benjamin Shields, CAC
Eric Simmons, CAC
Ajalen Holley, Hot Springs Lakeside
Logan DeRossier, Hot Springs Lakeside
Brett Gaston, Hot Springs Lakeside
Andrew Morton, Hot Springs Lakeside
Dextrik Crockett, Magnolia
Garrett Rucker, Arkadelphia
Drevonne Adams, Arkadelphia
Josh Alberius, LR Christian
Hayden Smith, Greenwood
Justin Sunde, Greenwood
Drew Morgan, Greenwood
Neal Burcham, Greenbrier
Brady Bradley, Alma
Josh Lohman, Alma
James Sax, Vilonia
David Ford, Morrilton
Jamar Criswell, Morrilton
Warren Leapheart, Morrilton
Tate Stokes, Harrison
Craig Dyson, Harrison
Braden Pippen, Siloam Springs
5A DEFENSE
Cody Vaughn, Batesville
Ryan Coles, Batesville
Bradley Gann, Beebe
Dillon Boles, Wynne
Max Lemmons, Nettleton
Jackie Harris, Jr., Watson Chapel
Troy Brunson, Monticello
Kameron Smith, Monticello
Tim Cook, White Hall
Jeremy Sprinkle, White Hall
Jacob Holland, White Hall
Rod Ross, West Helena
Catorey Robinson, Camden Fairview
Xavier Davis, Camden Fairview
Houston Hunter, Hot Springs Lakeside
Harlan Jones, Hot Springs Lakeside
Elliott George, Hot Springs Lakeside
James Gaines, Magnolia
Justin Fricks, Hope
Brandon Boerjan, Greenwood
Saul Palmer, Greenwood
JoJo Oluokun, Greenbrier
Ryan Alexander, Greenbrier
Paul Easley, Greenbrier
Blake Henderson, Greenbrier
Gunner Jensen, Alma
Matt Woosley, Alma
Jake Wiedmaier, Vilonia
Jake Kirk, Vilonia
5A COACHES
Dave King, Batesville
Chris Hill, Wynne
Maurice Moody, Blytheville
John Shannon, Beebe
George Shelton, Watson Chapel
Greg Tiner, Monticello
Mike Vaughn, White Hall
Russell Smith, West Helena
Jared McBride, Hot Springs Lakeside
Buck James, Camden Fairview
Jay Turley, Hope
J.R. Eldridge, Arkadelphia
Rick Jones, Greenwood
Todd Dilbeck, Alma
Randy Tribble, Greenbrier
Cody McNabb, Morrilton
4A OFFENSE
Jed Beach, Shiloh Christian
Asher Ree, Ozark
Clayton Alexander, Gravette
Darrick Strzelecki, Gravette
Daniel Schrock, Prairie Grove
Deon Clay, Farmington
Dimitri Donovan, Farmington
Tanner Coy, Gentry
Austin Easterling, Pea Ridge
Dayton Winn, Pea Ridge
Michael Ludwig, Heber Springs
Markeyvus Mays, Heber Springs
Geoffrey Anderson, Heber Springs
Austin Childers, Heber Springs
Keith Humbert, Stuttgart
Michael Reynolds, Newport
Justin Carpenter, Lonoke
Keli Bryant, Lonoke
Park Parish, Clinton
Dylan Toney, Clinton
Tyler Poulette, Cave City
Gavin Sullivan, Gosnell
Farontae Royster, Gosnell
Korliss Marshall, Osceola
Jamal Jackson, Osceola
Sterling Stowers, Highland
Cody Lacount, Highland
Timmy Merten, Valley View
Dillon Madden, Valley View
Spencer Thielemier, Pocahontas
Dillon Cox, Pocahontas
Jack Baltz, Pocahontas
Dylan Warner, Pocahontas
Quentin Buchanan, Trumann
Jimmy Creecy, Trumann
Michael Perry, Pottsville
Jeremy Ward, Pottsville
Charles McDermott, Pottsville
Taylor Hyatt, Booneville
Anthony Napier, Booneville
Andre Redman, Clarksville
Jeremy Larkin, Clarksville
Kole Gray, Dardanelle
Ozzie Ozuna, Waldron
Fredi Knighten, Pulaski Academy
Hunter Henry, Pulaski Academy
L.J. Wallace, Pulaski Academy
Jason King, Pulaski Academy
Jared Morrow, Nashville
Daven Burns, Ashdown
Roy Jetton, Ashdown
Ryan Scarborough, Pulaski Robinson
Austin Warford, Malvern
Trent Block, Malvern
Daijour Dawn, Malvern
Eric Parks, Maumelle
Cordell Robinson, Maumelle
Jace Stephens, De Queen
Tim Dunlap, Bauxite
Trey Winchester, Dumas
Rankin Teeter, Dumas
Awkille Freeman, Dumas
Jalen Cobb, Warren
DaVondrick Shelton, Star City
Tristan Lawson, Star City
Addison Grandy, Dollarway
Jeremiah Young, Dollarway
Devonte Sargent, Dollarway
Deondrai Haynes, McGehee
Austin Fitts, Hamburg
LaMarco Harris, Hamburg
Gunnar Knoll, DeWitt
4A DEFENSE
Colton Jackson, Ozark
Kelton McDougal, Gravette
Adam Roberts, Gravette
Jesse Lawrence, Heber Springs
Ben Blankenship, Stuttgart
Corbin Noel, Marianna
Kody White, Cave City
Storm Tipton, Southside Batesville
Colby Sutton, Southside Batesville
Justin Keene, Pottsville
Billy Gist, Gosnell
Jalen Belleton, Highland
Jarrett Powell, Highland
Skylr Grace, Clarksville
Michael Berry, Subiaco Academy
Jeremy Brady, Pulaski Academy
Aum'Arie Wallace, Pulaski Academy
Glenndon Bobo, Ashdown
Trederick Dunn, Pulaski Robinson
Brandon Burks, Pulaski Robinson
Justin James, Malvern
J.J. Jones, Malvern
Drue Harvey, Star City
Shamario Allmond, Dollarway
Steven King, McGehee
4A COACHES
Jeremie Burns, Ozark
Danny Abshier, Prairie Grove
Bill Harrelson, Gravette
Tony Travis, Pea Ridge
Steve Janski, Heber Springs
Billy Elmore, Stuttgart
Chris Dufrene, Clinton
Kenny Simpson, Southside Batesville
Brian Sims, Gosnell
Spencer Hill, Highland
Dave Williams, Pocahontas
Shannon Sherman, Valley View
Bryan Rust, Pottsville
Michael Banning, Clarksville
Scott Hyatt, Booneville
Kevin Kelley, Pulaski Academy
Sam Goodwin, De Queen
Matt Richardson, Ashdown
John Fogleman, Malvern
Cortez Lee, Dollarway
Mike Cox, Hamburg
Marcus Haddock, McGehee
3A OFFENSE
Wil Jarnagan, West Fork
Brett Vaughn, Greenland
Mackenzie Leichner, Elkins
Tucker Lloyd, Harding Academy
Taylor Mathis, Mayflower
Ryan Perkins, Arkansas Baptist
Hunter Mauldin, Barton
Tony Rowley, Riverview
Sebastian Irvin, Hoxie
Robert Cooney, Rivercrest
Alrico Knighten, Earle
Mason Koenigseder, Paris
Dustin Shelby, Charleston
Seth McCann, Charleston
Trey Bennett, Atkins
Daniel McCoy, Prescott
Jesse Glass, Prescott
Michael Pope, Fountain Lake
Dale Smith, Fountain Lake
Kalin Glover, Jessieville
Jerry Marshall, Rison
Juan Jones, Rison
Thaxton Tolbert, Fordyce
Markell Bulliner, Fordyce
Deonta Baker, Smackover
Brandyn Thomas, Smackover
Trey Hill, Lafayette County
Dalton McKelvin, C. Harmony Grove
3A DEFENSE
Chris Worley, West Fork
Dustin Simmons, Lincoln
Zach Hutcheson, Elkins
Houston Casey, Yellville-Summit
Michael Lewis, Greenland
Deric Parks, Mayflower
Drake Newkirk, Arkansas Baptist
Jace Davis, Harding Academy
Seth Ransom, Harding Academy
Ethan Roberts, Barton
Zach Grimes, Riverview
Shakur Johnson, Earle
Dustin Manuel, Rivercrest
David Weeks, Charleston
Michael Roberds, Charleston
Austin Bridges, Paris
Heath Keene, Atkins
Jacob Jetton, Mansfield
William Nasilai, Jessieville
Timmy Marks, Prescott
Chris Stovall, Prescott
Brandon Kettell, Glen Rose
Derek Helms, Fountain Lake
Quanterio Heath, Rison
Kentrell Simmons, Fordyce
Jeff Savage, Smackover
3A COACHES
Rodney Selph, West Fork
Lee Larkan, Greenland
Brad Harris, Lincoln
Matt Sullivan, Mountain View
Brad Helm, Arkansas Baptist
Michael Sain, Brinkley
Albert Coleman, Earle
Chuck Speer, Corning
Doug Loughridge, Charleston
Tommy Cody, Atkins
Bryan Hutson, Paris
Greg Smith, Prescott
Mark Kehner, Glen Rose
Tommy Gilleran, Fountain Lake
Clay Totty, Rison
Tim Rodgers, Fordyce
Brian Strickland, Smackover
2A OFFENSE
Corey Moreland, Horatio
Collin Campbell, McCrory
Zach King, Carlisle
Devin Bonds, Hazen
Defonta Lowe, Bearden
Kenneth Dixon, Strong
Darius Barnes, EPC
Jamarlin Jackson, Clarendon
JuJuan Turner, Mineral Springs
Justin Calcote, Hampton
Matt Tenison, Hazen
Jeff Pinkston, Magnet Cove
Nick Gaskins, Salem
Logan Best, McCrory
Sean Tyra, Danville
Dylan Yazel, Hackett
Zach Ross, Mountainburg
Braxton Petrus, Carlisle
Quintin Woods, England
Brannon Buck, Murfreesboro
Kevin Aaron, Spring Hill
Hendrix Routon, Spring Hill
Zhakeem Hollidy, Junction City
Cory Chambers, Magazine
Matt Callaway, Union Christian
Wesley Lemonier, Mountainburg
Andrew Dather, Conway Christian
Skyler McElroy, Magazine
Johnique Williams, Strong
Jemar Clark, McCrory
2A DEFENSE
Swayze Brown, Mount Ida
Randy Taylor, Parkers Chapel
Blake Noakes, Danville
Montel Jiles, Danville
Darrell Day, Magazine
Josh Dority, Magazine
Blake Bratton, Magnet Cove
Garrett Gregg, Bigelow
Brett Story, Bieglow
Luke Starks, Bigelow
Marcus Davie, Bigelow
Ty Vaughn, Carlisle
Zach Winfield, Spring Hill
Kevin Aaron, Spring Hill
Brandon Nathan, Junction City
Bronte Elliott, Junction City
A.J. Turner, EPC
Cody Davis, McCrory
David Tarpley, Salem
Garth Webster, Mountainburg
Frank James, Mountainburg
Cameron Vail, Hazen
Tyler Krumnow, Murfreesboro
Tyler Crouse, Bearden
2A COACHES
Josh Jones, Magazine
D.J. Crane, Danville
David Carpenter. Junction City
Ernie Horstkamp, Bearden
Scott Waymire, Carlisle
Brian Weathers, EPC
Ronnie Efird, Magnet Cove
Joe Besancon, Hazen
Gary Moody, McCrory
John Pace, Gurdon
Sam Weir, Salem
Vince Perrin, Mineral Springs
Tom Harrell, Mountainburg
Tommy Poole, Spring Hill
Jeff Starks, Bigelow
Doug Means, Norphlet
"