RazOrbaX Report: Breaking down Hogs' 49-14 win over Vanderbilt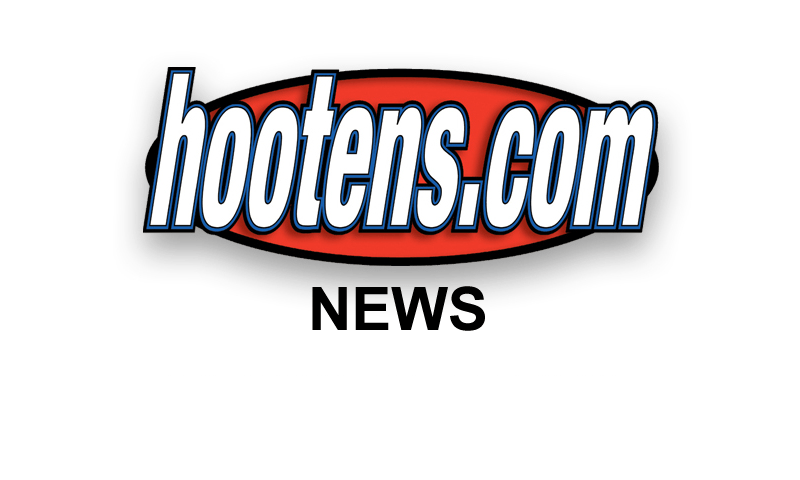 For most of my life, Arkansas opened each football season with Oklahoma State and Tulsa. At times these were tough games but games that the Arkansas football team and the Arkansas fans expected to win. The overwhelming majority of times, the Razorbacks did! It has been and always will be my contention that the Razorbacks should always beat Vanderbilt. It is what Alabama and Florida do. When the Commodores are on the schedule, it should be an SEC win for Arkansas.

What a perfect day for college football in Fayetteville Saturday. Tailgating started early and family and friends enjoyed the weather, the food and the football games on television. This is the first time in a long time that the discussion was not about the opponent and what Arkansas could or might do but about Arkansas' players and who was healthy and would play. The Razorbacks are bruised up and a player or two was not available but this was Vanderbilt and most thought the depth that coach Petrino had been building would enough.

OFFENSE ROLLS

Knile Davis rushed for 82 yards
and 2 touchdowns
Vanderbilt has very good defensive ends and safeties. The Commodores would shift their defensive line just prior to the snap and this gave the Arkansas line a little trouble early on when the HOGS wanted to run. So the Razorbacks did what they do very well-THROW THE FOOTBALL. Vandy so wanted to stop the run that Ronnie Wingo got deep on the wheel route that scored against Georgia and Auburn. He did not score this time as Vandy kept their safeties deep most of the game. Chris Gragg got deep AGAIN on a third and two play to set up the first Arkansas touchdown. Sometimes you just scratch your head. When it is third or fourth and short and Gragg is in the formation, SOMEONE BETTER COVER HIM!!
Knile Davis had 82 yards rushing and just missed popping a fourth and one play for a touchdown. Add in Wingo's 52 yards rushing and the Razorback tailbacks combined for 25 carries for 134 yards. That kind of production only makes the already dangerous passing game that much more deadly. Mallett showed no ill effects from his shoulder in his record breaking 409 yard game. The thing that I noticed and was pleased with was his throwing the ball away when nothing was there. He was lucky twice trying to thread the needle between the corner and safety when he was a little late. Overall it was a performance that was fun to watch.

DEFENSE PLAYS FAST
Vanderbilt looked like an SEC contender after the first two drives of the game but a closer look shows it was the Razorback defense that made them look that good. Playing fast is important but playing too fast will get you in trouble. You overrun plays, take wrong angles and miss tackles. Vandy lost 2 on first down and were about to lose 4 on second when Arkansas did not wrap up and Norman breaks for 51 yards. Over pursuing on the next play allowed Vandy to pull off a nice reverse for their first touchdown. The Commodores second drive was their best of the game but unfortunately for them, it was their last. Arkansas continued to play fast but they played more base defense and just used superior talent to shut down the offense. The HOG defensive tackles-even one short-dominated the Vandy guards and controlled the inside running lanes. When that happens, linebackers are free to roam and wreck havoc. Razorback linebackers accounted for 21 of the 57 tackles, one interception, one tipped pass that was intercepted and one QB sack that lead to a safety.

Hot Point Check Up
4th Quarter Defense
Goal-FINISH WELL
Arkansas finished very well. The first two drive of the game gave fans some doubts but a missed tackle on what should have been a loss ended up being a 51 yard run off of a well defended option. Wanting to make up for that mistake allowed Vanderbilt to fake the option and run a reverse for a touchdown. The Commodores got a 40 yard kickoff return to start the next drive only 55 yards away. After that drive, Vanderbilt was done.


Goal-HOLD THEM TO THEIR AVERAGE
After the first quarter I would have bet that Vanderbilt would have beaten their scoring average but shutting them out the rest of the game was great. It was the best defensive effort by an Arkansas team since holding Alabama to two field goals in 1998.


Kicking Game-Continued Excellence
Goal-EXECUTION
The one point of contention for most of the year has been kick coverage and it was again. Eight games into the season, it should be better. One bobbled snap killed the first extra point. Breeding's two second half punts were more like his kicking last year than what we have seen this year.

Goal-GO Lance GO, GO Jarius GO
Lance Ray continued his growth as the kickoff returner and almost put the dagger in the Commodores personally with his 66 yard kickoff return after the safety. Wright did not get a chance for any punt returns.

Continue Consistent Offense
Goal-TAKE WHAT YOU ARE GIVEN
The Arkansas staff did a good job of taking what the Commodores were giving. Vandy was determined to not let Arkansas run but that left holes in their zone defense and Ryan Mallett and the receivers did a good job of finding those spots.

Goal-SCORE IN THE SECOND QUARTER
Arkansas scored on offense and defense in their second quarter explosion and shut out the Commodores 26 to 0. That will win most games!

Goal-BOWL ELIGIBLE
Done!

UP NEXT: SOUTH CAROLINA
On to Columbia and the 19th ranked (BCS) Gamecocks. Steve Spurrier has a running back to hang his hat on in Marcus Lattimore. Arkansas must shut down Lattimore and make Stephen Garcia win the game. Garcia has had his ups and downs over the course of his career at South Carolina. The up this year being against Alabama and the down this year against Auburn and Kentucky. The Gamecocks have tall, fast, talented receivers. Defensively, their front seven is very good but their secondary is average. Arkansas has missed on two chances to make their case for growing into the SEC upper echelon. This game starts a stretch of 3 games to make that statement. Offensively, the Razorbacks will score. The question is can Arkansas play their best game of the season on defense? The secondary will be tested! While this game is important for national ranking purposes, it does not determine South Carolina's path to the SEC Championship. That will happen next week when they play Florida. Will the Gamecocks be looking ahead? Can the Razorback defensive line stop Lattimore and pressure Garcia? Find a big screen and your best HOG CALLING friends and root you the Razorbacks Saturday night! GO HOGS!

"