ASU vs Middle Tennessee in-depth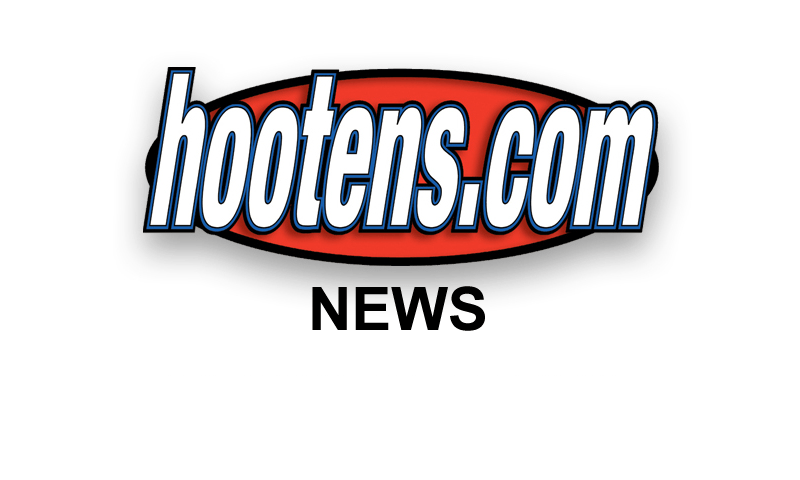 ASU COACH STEVE ROBERTS




ON TAP: Arkansas State, in the midst of its longest home stand since the 2008 season, will follow up its first open week of the season with a nationally televised game on ESPN2 against Middle Tennessee on Nov. 2 at 6:00 p.m. Every A-State game can be heard live on 107.9 FM?in the Jonesboro area. The live radio broadcast can also be accessed through the Arkansas State athletic website (AStateRedWolves.com).

THE PRINCIPALS: Arkansas State has won its last two Sun Belt Conference games to climb above .500 in league play with a 3-2 mark, while Middle Tennessee holds a 2-1 conference record after defeating Louisiana-Monroe 38-10 its last time out to snap a two-game skid. The Red Wolves take a 2-1 home record into its game against the Blue Raiders, which are 1-2 this year on the road. The game will feature two of the Sun Belt Conference's top offenses, with A-State and Middle Tennessee both ranked among the top three teams in the league in scoring offense and total offense. ASU is currently ranked second in the conference in both scoring offense (28.9 ppg) and total offense (403.4 ypg), while Middle Tennessee is ranked third in both (27.0 ppg and 385.3 ypg). Defensively, both teams are ranked among the top three in the conference in sacks, while A-State is No. 2 in red zone defense and Middle Tennessee No. 2 in total defense.

HEAD COACH STEVE ROBERTS: Arkansas State head coach Steve Roberts is in his ninth year at Arkansas State after leading the Red Wolves to the 2005 Sun Belt Conference Championship and to bowl eligible seasons three of the last five years. During his first eight seasons as the Red Wolves' head coach, he guided ASU to 41 wins for its most over an eight-year span at the school since 1985-1992. Roberts was named the 2005 Sun Belt Conference Coach of the Year. Under Roberts, the Red Wolves have had 70 All-Sun Belt Conference selections, a Sun Belt Conference Freshman of the Year, SBC Offensive Player of the Year, two SBC?Defensive Players of the Year and an SBC?Newcomer of the Year.

DOUBLE DUTY: A-State head coach Steve Roberts is one of just 12 coaches in the FBS that in addition to handling responsibilities as a head coach, also works as a position coach. Roberts has coached special teams since his arrival at ASU in 2002. Below is a list of head coaches in the FBS who also are position coaches:
ASU, Steve Roberts (Special Teams)
Ball State, Stan Parrish (Quarterbacks)
BYU, Bronco Mendenhall (Def. Tackles)
UConn, Randy Edsall (Safeties)
Kent State, Doug Martin (Quarterbacks)
Louisiana, Rickey Bustle (PK, LS and PR)
UL Monroe, Todd Berry (Quarterbacks)
Nevada, Chris Ault (Quarterbacks)
San Diego St., Brady Hoke (Defensive Line)
Tulsa, Todd Graham (Safeties)
Utah State, Gary Andersen (Def. Tackles)
Virginia Tech, Frank Beamer (Kickers)

ROBERTS CLIMBING VICTORIES LADDER: Through his first eight-plus seasons as the Red Wolves head coach, Steve Roberts already has the fifth most victories among ASU's 26 all-time head coaches with 44 wins. Larry Lacewell (1979-89) holds the record for victories with 69 and is followed by Bennie Ellender (1963-70) with 52 wins, Bill Davidson (1971-78) with 51 and Forrest England (1946-53) with 49.

ROBERTS AND ASU STADIUM: Arkansas State head coach Steve Roberts has led the Red Wolves to a 31-11 record at ASU?Stadium over the last eight years for .738 winning percentage. Arkansas State is 16-4 in home conference games since 2005, its only setbacks coming against Troy in 2007 and 2009, Middle Tennessee in 2006 and Louisiana-Lafayette in 2009. The Red Wolves are 22-8 in home conference games all-time under Roberts.

ROBERTS IN CLOSE GAMES: Ninth-year skipper Steve Roberts has seen numerous close games during his tenure with the Red Wolves, holding a 24-20 record in games decided by eight points or less (42 percent of all his games). Following is his record in close games:
Margin Roberts record
1 point 1-1
2 points 1-1
3 points 5-8
4 points 8-1
5 points 2-2
6 points 2-2
7 points 3-3
8 points 2-2

DOUBLE-DIGIT COMEBACKS: Arkansas State has rallied for a victory in seven games when trailing by double-digits under head coach Steve Roberts. Following is a year-by-year list of ASU's double-digit comeback victories under Roberts:
Year Opponent Trailed by Final
2002 ULM 11 33-2
2003 ULM 14 44-41
2003 NMSU 10 28-24
2005 ULL 16 39-36
2005 UNT 10 31-24
2007 Memphis 25 31-24
2007 UNT 21 31-27
2008 TAMU 11 18-14
2009 WKU 17 24-20
17 AND UNDER: Arkansas State holds a 20-4 record under head coach Steve Roberts when holding its opponents to 17 points or less. The Red Wolves have won 17 of their last 19 games when holding their opponent to 17 or fewer points and have won 28 straight games when holding their opponents to 10 or fewer points.

THE ARKANSAS STATE-MIDDLE TENNESSEE SERIES: While Arkansas State is 2-9 all-time versus Middle Tennessee, the Red Wolves picked up a 31-14 victory over the Blue Raiders the last time the two teams met at ASU?Stadium (2008). A-State's only other victory also came in Jonesboro, a 13-7 win in 2002. The Red Wolves snapped a five-game skid against the Blue Raiders with its 2008 victory, but dropped a 38-14 decision last season in Murfreesboro. The series dates back to 1948 and has seen the Blue Raiders outscore the Red Wolves 328-140 in the 11 games played. Middle Tennessee won the 1948 and 1949 games and the two teams did not meet again until 2001 as Sun Belt foes.

THE LAST TIME vs. MIDDLE TENNESSEE: MURFREESBORO, Tenn. (11/21/09) - Arkansas State saw Middle Tennessee score on its first three possessions and was unable to recover, suffering a 38-14 setback against the Blue Raiders at Floyd Stadium.
The Blue Raiders raced out to the early advantage on an 80-yard pass from quarterback Dwight Dasher to D.D. Kyles, a 39-yard field goal by Alan Gendreau and a 12-yard pass from Dasher to McClover. Dasher threw his third touchdown pass of the game with 6:20 left in the second quarter to put the Blue Raiders up 24-0.
Dasher passed for 263 yards and four touchdowns, while also adding 73 rushing yards to lead the potent Blue Raiders' offense.
ASU got on the scoreboard near the end of the first half when senior running back Reggie Arnold scored his 11th rushing touchdown on a two-yard run with 2:03 left.
Two touchdowns in the third quarter lifted the Blue Raiders to their largest lead of the game at 38-7, but Arkansas State closed the gap with a 24-yard touchdown pass from Ryan Aplin to Jahbari McLennan to land the final score at 38-14.
Aplin completed 10 passes on 22 attempts for 147 yards and one touchdown, while McLennan led the team with three receptions for 49 yards and a touchdown. Arnold led the ASU running game, finishing with 55 yards.
M.D. Jennings led the Red Wolves defense with eight tackles and an interception, followed by Kelcie McCray with seven and Marcus Brown with six.

ARKANSAS STATE vs. THE SUN BELT CONFERENCE: Arkansas State is 62-61-1 all-time against current members of the Sun Belt Conference. Since the league's inaugural football season in 2001, the Red Wolves are 33-34 against all opponents that have been a member of the league. Against current members of the conference, ASU is 28-30 since 2001. The Red Wolves hold their most all-time victories against Louisiana-Lafayette with 17, while its most victories against a Sun Belt opponent since 2001 is Louisiana-Monroe with six. The Red Wolves have defeated every team in the Sun Belt Conference since the football league was formed in 2001.

AN A-STATE VICTORY WOULD . . .: Give ASU?three consecutive Sun Belt Conference victories for the first time since the 2006 season . . . Give ASU two straight victories over Middle Tennessee at ASU?Stadium and improve its all-time record against the Blue Raiders to 3-9 . . . Give ASU?back-to-back wins for the first time since the last two games of the 2009 season . . . Improve the Red Wolves' record at ASU?Stadium to 3-1 this season and 32-11 all-time under head coach Steve Roberts . . . At least give ASU?a tie for the most league wins in the conference with four.


COMING OFF THE OPEN WEEK: ASU will be coming off its only open week this season when it faces Middle Tennessee on Nov. 2. The Red Wolves are 4-4 all-time under head coach Steve Roberts in games following an open week. Following are ASU's scores after coming off an open week under Roberts:
10/13/09 at UL Monroe . . . . . . . . . . . . . . L, 10-16
10/19/09 vs. Troy . . . . . . . . . . . . . . . . . . . L, 27-30
10/11/08 vs. UL Monroe . . . . . . . . . . . . . .W, 37-29
11/1/08 at No.2 Alabama . . . . . . . . . . . . . .L, 0-35
11/22/08 vs. Florida Atlantic . . . . . . . . . . .W, 28-14
9/15/07 vs. SMU . . . . . . . . . . . . . . . . . . . W, 45-28
10/13/05 vs. UL Lafayette . . . . . . . . . . . . W, 39-36
11/5/05 at Middle Tennessee . . . . . . . . . . .L, 7-45

SACK ATTACK: The ASU-Middle Tennessee game will feature the league's top two individual leaders in sacks. ASU's Bryan Hall, a 2009 Second Team All-Sun Belt selection and the league's 2010 Preseason Defensive Player of the Year, is currently ranked second in the conference in sacks with 5.5 to his credit, while MT's Jamari Lattimore, a 2009 Second Team All-Sun Belt pick as well, leads the conference with 8.5. As a team, the Blue Raiders are first in the league with 20 sacks and the Red Wolves are tied for third with 15.

SBC WEEKLY HONORS: The Red Wolves have had four players earn one of the Sun Belt Conference's weekly honors six times. Sophomore quarterback Ryan Aplin has been named the league's offensive player of the week three times, while senior safety M.D. Jennings, senior linebacker Javon McKinnon and junior defensive back Adrian Hills have all been recognized as the defensive player of the week once.

TALE OF TWO HALVES: While Arkansas State has outscored its last seven opponents in at least one half, last Saturday's victory over Florida Atlantic marked the first time this season the Red Wolves put up more points than its opponent in each half. Below is a breakdown of the scoring for ASU in each half of its last five games:
1ST HALF 2ND HALF
ULL 7-24 17-7
ULM 21-6 13-14
Troy 14-24 14-11
UL 7-31 17-3
UNT 21-16 3-3
Indiana 14-12 20-24
Fla. Atlantic 9-7 28-9

NATIONAL COVERAGE: Arkansas State will play at least two nationally televised games for the second consecutive year in 2010. The Red Wolves will catch Middle Tennessee on Nov. 2 in its first ever home nationally televised game (ESPN2) and will play Navy on the road Nov. 20 in a game televised by CBS College Sports. Prior to last season, the last time ASU had played a nationally televised game was in the 2005 New Orleans Bowl.

MARGIN OF VICTORY: Arkansas State's 21-point margin of victory against FAU was its largest against an FBS opponent since defeating Louisiana-Lafayette 52-21 in its sixth game of the 2007 campaign. The Red Wolves scored a season-high 37 points and gave up a season-low 16 points as well.

OFFENSIVE NOTES

DUAL THREAT: Not only does Ryan Aplin have 13 passing touchdowns, he has also recorded seven rushing touchdowns for the most by an ASU quarterback since 2002. Aplin's 13 passing touchdowns are just three shy of the school record, and the last time an ASU quarterback rushed for seven or more touchdowns in a season was 1991 when Roy Johnson found the end zone 12 times.

UP TEMPO: Arkansas State ran a season-high 91 plays, the sixth most in school history, last game against FAU and has now posted at least 80 offensive plays in four of its eight games this season. The Red Wolves are averaging 74.4 plays per game and are on pace to break the school record of 848 set in 2007. If the Red Wolves maintain their current average, they will finish the regular season with 892 plays.

11 RUSHERS: A season-high 10 different ASU players recorded at least one rushing attempt last game. Neely Sullivent and Lucious Henderson both carried the ball for the first time this year, giving A-State 11 players with a rushing attempt this year. No player has attempted more than 97 rushes, while five players have carried the ball at least 19 times. Four different players have led ASU?in rushing in at least one game this year.

17 RECEIVERS: Arkansas State had a season-high 12 players record at least one reception against Florida Atlantic, topping its previous season-high total of nine set against Indiana, Auburn and Louisiana-Lafayette. Through eight games, A-State has already had 17 players haul in at least one pass this year. A-State's 17 players with a reception are its most since the 2006 campaign when 18 players caught at least one pass. ASU has completed at least one pass to six players in every game this year.

BIG PLAY: Arkansas State has run 41 plays (5.1 per game) this season that have covered at least 20 yards, including a season-high nine against Louisiana-Lafayette. The Red Wolves have run four plays that covered at least 50 yards with a long play of 65 yards (Ryan Aplin pass to Taylor Stockemer) against ULL.

ROBINSON HAS CAREER DAY: Senior wide receiver Anthony Robinson recorded his first career rushing touchdown, added his second career receiving score and finished with a team-high eight receptions for 88 yards, both career highs, in ASU's 37-16 victory over Florida Atlantic. Robinson's eight receptions matched the second most by an ASU player this season, while his 88 yards are the fourth most. Robinson topped his previous career highs of six catches and 68 yards, both set previously this year. Robinson has 16 more catches (26) and 155 more yards (280) this season alone than any had for his career entering this season.

CATCH AFTER CATCH: Junior wide receiver Dwayne Frampton has either tied or led A-State in receptions in four of its eight games played. Frampton has a team-high 46 receptions that is only one shy of the most by any ASU player for all of last season. He has caught multiple passes in every game.

20 SOMETHING: Arkansas State has scored at least 24 points in each of its first eight games and is averaging 28.9 points a game, which ranks second in the Sun Belt Conference. The last time A-State scored 20 or more points in eight consecutive games was the 1987 season when it actually did so in eight straight outings.

IN THE ZONE: The Arkansas State offense is almost perfect in the red zone, scoring on 28 of 32 opportunities for a 87.5 percentage. That percentage is ranked first in the SBC and 28th in the nation in red zone offense. ASU's 28 scores in the red zone consist of 22 touchdowns and six field goals.

300-PLUS: Arkansas State posted at least 327 yards of total offense in each of its first eight games, marking the first time since the 2008 season it has compiled over 300 yards of offense in eight consecutive outings. The last time ASU?recorded 300-plus yards of total offense in nine straight games was 1996. The Red Wolves recorded over 300 yards of offense in six games for all of last season.

DEFENSIVE NOTES

HILLS RECEIVES WEEKLY HONORS: Junior defensive back Adrian Hills was named the Sun Belt Conference Defensive Player of the Week on Monday, and has also been recognized as the College Football Performance Awards National Defensive Back of the Week for his performance in A-State's 37-16 victory over Florida Atlantic. Hills recorded a career-high two interceptions, including one returned for a touchdown, over the final 10 minutes of the Red Wolves' 37-16 comeback victory over the Owls. Hill joined teammate M.D. Jennings as the only two players in the Sun Belt Conference to record multiple interceptions in a game this season, and he is one of seven players in the league to return a pick for a touchdown


PICKING UP THE DEFENSE: The ASU defense gave up its fewest yards allowed this season in two of its last three games, holding North Texas to 292 yards and Florida Atlantic to 319. While Indiana posted 495 yards of total offense between those games, the Red Wolves held the Hoosiers to 113 rushing yards, its second fewest allowed on the ground this year.

KNOCK IT DOWN: Junior cornerback Darron Edwards recorded two pass break-ups last game against Florida Atlantic, one game after posting a career-high four against Indiana. His four pass break-ups against the Hoosiers tied the most in the nation for a single game. Edward's leads the Sun Belt Conference and is ranked tied for 18th in the nation in passes defended with 10 to his credit (1.25 per game). Edwards has posted at least one pass break-up in six games this season.

CONFERENCE DEFENSE: While Arkansas State is ranked ninth in the Sun Belt Conference in total defense for all games combined, it is ranked sixth in league games only. The Red Wolves statistically had their best defensive performance against North Texas three games ago, holding the Mean Green to a season-low 292 yards of total offense that was also the fewest yards allowed by ASU this year.

D-LINE DOMINANCE: ASU's defensive line continued their strong performance this year with a season-high four sacks by three players against FAU. Bryan Hall recorded a career-high two sacks and Dorvus Woods and Brandon Joiner each added one last game for the Red Wolves, ranked third in the conference in sacks. Hall also posted a career-best six tackles, while Woods and Justin Robertson matched their career best stops total with five and four, respectively. Additionally, Joiner recorded his first career forced fumble and fumble recovery last game.

FORCING TURNOVERS: The Red Wolves posted one fumble recovery against Florida Atlantic, giving them five straight games and six games total with a fumble recovery (Auburn, Troy, Louisville, North Texas, Indiana, FAU). ASU also has a combined six interceptions in four games this year. A-State forced a season-high three turnovers last game against FAU and has forced at least two turnovers in all but two games this year.

PLAYING IN THE BACKFIELD: Junior defensive lineman Dorvus Woods recorded 1.0 tackle for loss against Florida Atlantic and has 5.5 over the last four games to climb to sixth in the Sun Belt Conference in the stat with 6.5 total. Also ranked among the top players in the league in tackles for loss are redshirt freshman Amos Draper and Bryan Hall (both ranked 8th with 6.0).

IN THE ZONE (PART II): The Arkansas State defense is second in the Sun Belt Conference and tied for 15th in the nation in red zone defense, holding opponents to a 70.6 scoring percentage. A-State's eight opponents this season have turned just 24 of their combined 34 red zone opportunities into points (13 TD, 11 FG).

SPECIAL TEAMS NOTES


BIG BLOCK: Sophomore defensive end Tim Starson recorded a career-high three blocked kicks against ULM to tie the most in school history for a single game. He also blocked an extra point last week against Florida Atlantic, to give him four on the year that is the second most in school history for a single season. Starson has three blocked extra points and one blocked field goal for the season.

SULLIVENT STANDS OUT: Neely Sullivent averaged 45.5 yards per punt on six attempts, including two that pinned Florida Atlantic inside its own 20-yard line, and carried out a successful fake punt on the Red Wolves' first touchdown-scoring drive of their 37-16 victory over the Owls. Sullivent recorded a career-high 273 punting yards and his 45.5 yards per punt was higher than the best cumulative average by a Sun Belt Conference player entering last Saturday's game. His two punts inside the 20 gave him 12 for the year, which ties the most in the league. Five of Sullivent's six punts traveled at least 50 yards, including a long of 51, and FAU didn't have better starting field position than its own 27-yard line following five of his punts. FAU was only able to return two of Sullivent's punts, and he had two downed on or inside the FAU 5-yard line. Over the last two games, Sullivent is averaging 46.2 yards on 10 punts.

WHAT GIVES?: Statistically, Saturday's game will feature the Sun Belt's top kickoff return unit in Middle Tennessee and the league's second ranked kickoff coverage team in Arkansas State. The Blue Raiders are averaging 23.2 yards per return, while the Red Wolves have a net kickoff average of 44.3 yards with a conference-high seven touchbacks.

ARCHIVED NOTES

McKINNON NAMED SBC DEFENSIVE PLAYER OF THE WEEK: Senior linebacker Javon McKinnon was named the Sun Belt Conference Defensive Player of the Week on Oct. 4 after recording a career-high 16 tackles, including a career-best two tackles for loss, against Louisville. McKinnon's 16 tackles were the most by a Sun Belt Conference player since the 2008 season, the most by an ASU player since former SBC Defensive Player of the Year Tyrell Johnson posted 25 against North Texas in 2005 and tied the 14th most in the nation this year. His 16 stops were also just four shy of the seventh most in school history.

APLIN EARNS THIRD SBC HONOR: Ryan Aplin was named the Sun Belt Conference Offensive Player of the on Oct. 18, earning the weekly honor for the third time this year after recording two passing touchdowns, a pair of rushing scores and 298 yards of total offense during the Red Wolves' game against Indiana. He was also named the Sun Belt Conference Co-Offensive Player of the Week on Sept. 20, marking the second straight week he had earned the league's offensive honor. Aplin recorded 318 yards of total offense with a rushing and passing touchdown against ULM, while he threw for a school-record 438 yards and two touchdowns the week prior against Louisiana-Lafayette.

RIVALS.COM RECOGNIZES APLIN: Rivals.com recognized sophomore quarterback Ryan Aplin for his play against ULM, naming him its Sun Belt Conference Player of the Week following the Red Wolves game against the Warhawks.

JENNINGS AMONG CFPA WEEKLY WINNERS: Senior safety M.D. Jennings was selected a national Honorable Mention Defensive Back of the Week by the College Football Performance Awards (CFPA) for his outstanding play in the Red Wolves' 34-20 victory over Louisiana-Monroe. Jennings recorded six tackles and a career-high two interceptions against ULM. Jennings' six tackles were the third most on the team and he returned his two interceptions a career-best 62 yards.

JENNINGS TAKES WEEKLY SBC AWARD: Senior safety M.D. Jennings was named the Sun Belt Conference Defensive Player of the Week on Sept. 6 for his performance against nationally-ranked Auburn. Jennings posted double-figure tackles (11), including a career-high 1.5 tackles for loss, in a game for the fourth time of his career. He also recorded his second career forced fumble, fourth fumble recovery of his career and his third career sack.

SULLIVENT HONORED: Junior Neely Sullivent was selected a national Honorable Mention Punter of the Week by the College Football Performance Awards (CFPA) after averaging a career-best 47.2 yards per punt during the Red Wolves' game against Indiana . . . Sullivent's three punts inside the Hoosiers' 20-yard line matched his career high and his season-high 47.2 average was almost two yards higher than the best cumulative average held by a Sun Belt Conference player this season.


NICE CROWD: The crowd of 25,219 for the Louisville game was the fifth largest in ASU Stadium history. The Red Wolves also drew a crowd of 23,176 for their home opener against ULM, which is the 10th largest ever at ASU Stadium. Out of the 18 crowds of over 20,000 all-time at ASU Stadium, 13 have been played within the last 10 years. The top three attendance averages at ASU?Stadium for a single season have all been set over the last four seasons.

96th SEASON UNDER WAY: Arkansas State kicked off its 96th season of football on Sept. 4 at nationally-ranked Auburn. ASU holds a 415-448-37 record since the inaugural 1911 season and has played in seven bowl games. A-State did not field a football team from 1942-44 due to World War II. ASU?also didn't have a team in 1918 as World War I was ending.

HOME OPENERS: With a 34-20 win over ULM, Arkansas State improved to 8-1 in home openers at ASU Stadium under head coach Steve Roberts. A-State has now won its last six home openers. In addition to ULM, Roberts' teams have also won home openers over Mississippi Valley State (61-0 in 2009), Texas Southern (83-10 in 2008), SMU (45-28 in 2007), Tulsa (21-19 in 2002), Tennessee-Martin (63-6 in 2003 and 56-7 in 2005) and Army (14-6 in 2006).

STRESSING ACADEMICS: The Arkansas State football team won the Sun Belt Conference Team Academic Award for the 2009-10 academic year, marking the seventh time over the last eight years it has accomplished the feat.

THE TOP 25: Auburn was the 12th ASU opponent ranked among the nation's top 25 teams at the time of a game with the Red Wolves under head coach Steve Roberts. Following is a list of ranked opponents that ASU has played under Roberts:
No. 2 Alabama (2008), L, 0-35
No. 4 Texas (2007) L, 13-21
No. 4 LSU (2004) L, 3-53
No. 6 Auburn (2006) L, 0-27
No. 13 Iowa (2009) L, 21-24
No. 16 Virginia Tech (2002) L, 7-63
No. 17 Missouri (2004) L, 20-52
No. 18 Nebraska (2009) L, 9-38
No. 22 Auburn (2010) L, 26-52
No. 25 Memphis (2004) L, 35-47
No. 25 Mississippi (2002) L, 17-52

SENIOR RECOGNITION: Every year at ASU's Football Media Day, head coach Steve Roberts gives his seniors a chance to address those in attendance at the press conference. This year's 21 seniors are: Jeff Blake, Tom Castilaw, Sifa Etu, Adam Gaston, Derious Glover, Bryan Hall, Lucious Henderson, Drew Hilton, Tyson Holligan, M.D. Jennings, Alex Kautai, Alfred Louis, Javon McKinnon, Walter Moody, Derek Newton, Dominic Padrta, Kiano Prater, Anthony Robinson, Isaiah Shepard, Jonathan White and Marquette Williams.

TEAM CAPTAINS: ASU's senior class will alternate throughout the year as team captains. The team will vote on permanent captains at the end of the year. Following is a list of captains for each game:
Auburn: Etu, Robinson, Gaston, Hall
ULL: Moody, Newton, Williams, Prater
ULM: Williams, White, Blake, Henderson
Troy: Castilaw, Jennings, Hilton, McKinnon
Louisville: Moody, Newton, Williams, Prater
North Texas: Castilaw, Henderson, White
Indiana: Jennings, Shepard, Outlaw
FAU: Louis, Padrta, Robinson

PRESEASON ALL-SBC ACCOLADES: Three Arkansas State football players were tabbed Preseason All-Sun Belt Conference, including Defensive Player of the Year Bryan Hall, offensive lineman Derek Newton and linebacker Demario Davis.

PRESEASON PREDICTIONS: The Red Wolves are predicted to finish third in the conference according to the league's 2009 preseason coaches poll, announced July 19 as part of the Sun Belt Conference Media Days. ASU received 53 points, while first-place Middle Tennessee won the vote with 75 points.

STRONG D: Arkansas State has ranked No. 1 or No. 2 in the Sun Belt Conference and among the top 50 teams in the nation each of the last four years in total defense. Below is a break down of ASU's defensive statistical rankings for the last four years:
Year SBC Rank National Rank YPG
2009 1 41 340.5
2008 2 46 336.5
2007 1 43 362.3
2006 2 32 309.4

TURF INSTALLATION COMPLETED: Installation of a new and state-of-the-art field turf surface inside ASU stadium was completed as scheduled after a final inspection of the project was conducted in late July. The field is in practice and playing condition for the beginning of the Red Wolves fall camp today. The new GeoSurfaces field turf is slightly thicker than the previous product, which was installed when ASU originally transitioned from a grass field to an artificial playing surface prior to the 2006 season. The field also has a sand base for the first time in addition to the "no fly-out" rubber installed. The field also has a new look with two new Red Wolves logos, white Sun Belt Conference logos and black trim around the outside of the playing field.

"