Recruiting: talent doesn't wane at No. 7 Wynne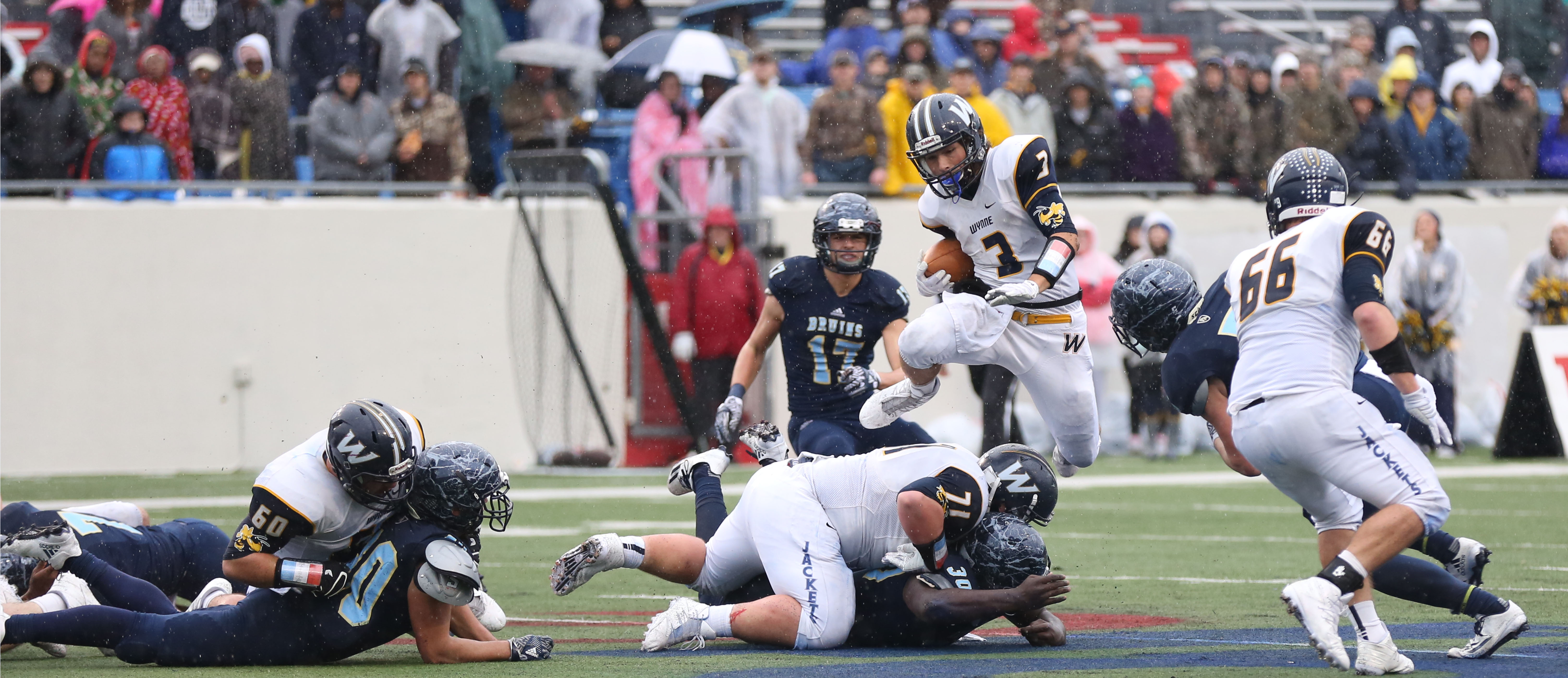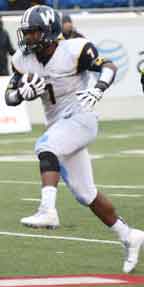 Sr FB Ta'Von Hicks
The Wynne Yellowjackets captured consecutive conference titles and played in two of the past three Class 5A state title games.
They have another meaningful game this week, playing host Friday night to No. 3 Nettleton for a share of the 5A East title. Hoping to charge the atmosphere even more, the Yellowjackets will honor former coach Don Campbell with a reunion of his 1991-2006 teams.
The 2017 Yellowjackets don't lack for talent, continuing a lineage that sent forever running back Deangelo Williams to the NFL and produced a dozen Division I signees in the past 15 years.
"Wynne is the diamond of Eastern Arkansas," Coach Van Paschal says. "We have tradition, and very few schools can claim that."
Senior fullback-noseguard-linebacker Ta'Von Hicks (5-10, 195) should add to the list of impressive college signees. Hicks earned all-state honors as a sophomore noseguard before shifting to fullback  last season when the starter was dismissed from the team in August. Hicks ran for 1,993 yards and 27 touchdowns last season, leading Wynne to 13 victories and a state runner-up finish.
Hicks (350-pound bench press) has rushed for 1,304 yards this season, while rarely breaking any runs longer than 20 yards as defenses crowd the line of scrimmage to stuff him.
"He's going to get 120 to 175 tough yards every game," Paschal says. "Every team tries something different to slow him down. We've seen nine and 10 guys in the box, seen all kinds for crazy blitzes and stunts."
Wynne lost at Batesville 39-21 in Week 7, its third conference loss in four years. The Yellowjackets led 21-10 late in the second quarter when Hicks injured his ankle on a hit by a teammate and was ineffective the rest of the game. "He tried to gut it out, but couldn't get going," the coach says.
Hicks ran 17 times for 111 yards and a TD before his injury. A month earlier, Hicks ran seven times for a season-best 213 yards against Beebe. He's gained at least 111 yards in all but one game this season (24 carries for 89 yards and a TD against Blytheville).
Hicks (4.6 speed) has yet to receive a Division I offer, but every Division II school in the area is after him, especially Harding. The Bison, with first-year offensive coordinator and former Wynne coach Chris Hill, run the Flexbone.
Senior defensive end Logan Jessup (6-3, 265) broke his leg Week 11 last year and didn't return to full speed until August. Jessup (330-pound power clean, 350-pound bench press) has racked up 48 tackles this season, including 14 tackles for loss.
Needing a spark on offense after stalling in the middle of the season, coaches inserted Jessup at guard. The Yellowjackets have rolled up 103 points the past two weeks with Jessup blocking. "He's athletic enough to pull and strong enough to block down," Paschal says. "It's like he's played guard all his life."
Jessup owns offers from Air Force and Louisiana-Monroe. Arkansas "is begging him to walk on," Paschal says.
Senior inside linebacker Marterious Daniels (6-2, 245) will likely play D2 football, the coach says. Daniels has 80 tackles this season and 255 career stops. "He's a physical hitter," the coach says.

Senior quarterback Luke Chapman (5-8, 180), a three-year starter, has passed for 252 yards this season. But D3 Hendrix wants him to play in the secondary, Paschal says. Senior guard Erik South (5-9, 300) missed the opening month of 2017 with a knee injury but is healthy and could play in college, Paschal says.