A-State turns 8 turnovers into 44-28 win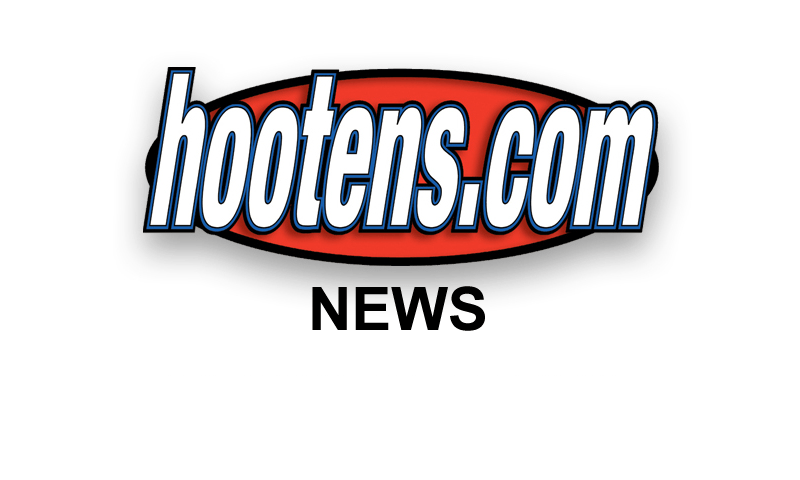 MOSCOW, Idaho (11/1/14) - Junior running back Michael Gordon scored a school single-game third-most five touchdowns and Arkansas State forced eight turnovers Saturday to post a 44-28 win over Idaho in a Sun Belt Conference outing at UI's Kibbie Dome.
Gordon, who finished the day with 105 yards on 17 carries and had six receptions for 45 yards, not only posted an A-State all-time third-best five TD's but tied a Sun Belt Conference record for most TDs in a game. Gordon's noteworthy effort marked his fourth consecutive 100-yard plus rushing performance of this season to date. Defensively, A-State made Idaho commit eight turnovers with four pass interceptions and fumble recoveries apiece.
The victory by A-State improves the Red Wolves' record to 5-3 overall and 3-1 in the conference. A-State has won four of its last five matchups to date and is 12-2 in its last 14 conference road encounters. The Red Wolves continue to achieve success in November matchups as evidenced by producing an 11-1 record in the past 12 outings.
A-State took advantage of an Idaho turnover to gain a 7-0 lead following a 44-yard touchdown run by Michael Gordon at the 10:15 mark. The game's opening score was set up after UI quarterback Matt Linehan's pass was tipped near the line of scrimmage into the hands of redshirt senior free safety Sterling Young to give the Red Wolves' ball possession at the Idaho 39-yard line. Two plays later, Gordon took a handoff from junior quarterback Fredi Knighten on a sweep left and followed his blockers down the field before locating the end zone.
In the second quarter, A-State increased its lead as junior cornerback Rocky Hayes recovered a fumble by Matt Linehan at the A-State seven yard line and proceeded to run a school-record 93 yards for the TD giving the Red Wolves a 14-0 cushion with 10:23 remaining in the stanza.
Sophomore outside linebacker Xavier Woodson's tackle forced the ball out of Linehan's hands and Hayes alertly scooped up the ball and covered the distance untouched. Idaho managed to cut A-State's lead in half with 7:49 left as running back Elijhaa Penny scored from a yard out on his third straight rush attempt to make the score 14-7.
The momentum remained with Idaho as the Vandals tied the game at 14-all as running back Jerrel Brown hit paydirt on an eight-yard run with 3:17 to be played in the first half. A-State snapped the deadlock with 11 seconds to go before the break as junior kicker Luke Ferguson's 28-yard field goal was successful giving the visitors a 17-14 half time advantage.
The A-State lead didn't last long as Idaho went ahead 21-17 with just over nine minutes left in the third quarter on a two-yard Elijhaa Penny run. The lead exchanged hands going back to A-State's favor as Michael Gordon tallied on a seven-yard TD run with 6:34 left in the third. A completed 23-yard pass from Knighten to redshirt junior wide receiver Tres Houston put the ball at the Vandals' seven after a pass interference call was declined and Gordon converted on the ensuing play. The scoring drive started when A-State capitalized on another Idaho turnover when redshirt senior cornerback Andrew Tryon recovered a David Ungerer fumble on the kickoff.
However, Idaho managed to erase its deficit and went ahead 28-24 at the 2:58 mark as Jerrel Brown scampered 16 yards for the touchdown. The Red Wolves stormed back to reclaim the lead at 30-28 as Michael Gordon netted another TD on a one-yard plunge with seven seconds left before the end of the quarter. A-State pushed its margin 37-28 as Michael Gordon ran 23 yards for the score with 7:41 remaining and the elusive backfield performer tallied again on a four yarder at 6:35 as the Red Wolves extended their lead to 44-28.
While Gordon had a productive game so did Fredi Knighten, who threw for 244 yards on 21-of-28 passing and ran for 73 more on 22 carries. Tres Houston chalked up 83 yards in receiving on five grabs. Sterling Young paced the A-State defense with 12 total tackles (nine solos) while senior middle linebacker Qushaun Lee had nine tackles (eight solos) and freshman defensive end Ja'Von Rolland-Jones contributed eight stops (seven solos).