Hogs: DJ matures; Childs fast again; South Carolina's tall D-line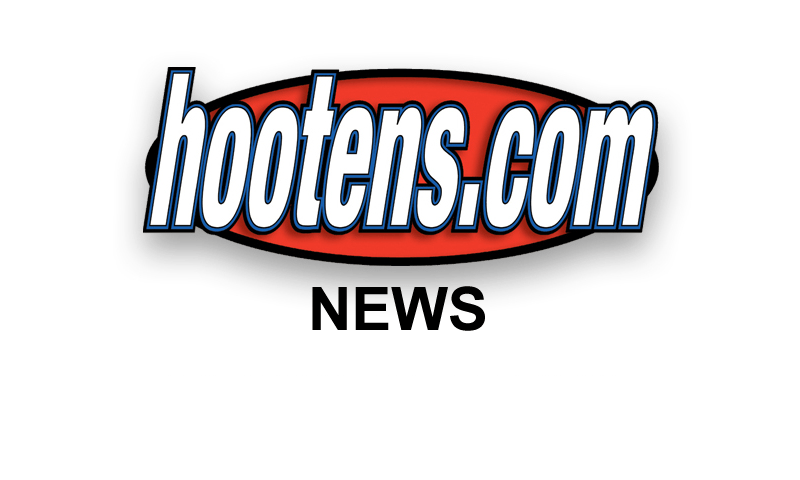 FAYETTEVILLE - After Arkansas eked by underdog Vanderbilt 31-28 Saturday in Nashville, Tenn. with top running back Dennis Johnson benched after fumbling, and senior receiver Greg Childs left home because Coach Bobby Petrino said his knee was "tweaked."
UA offensive coordinator Garrick McGee talked about both players Tuesday as the Razorbacks ready for Saturday's SEC game with South Carolina.
| | |
| --- | --- |
| | |
| | D. Johnson benched at Vandy |
Arkansas (7-1, 3-1 in the SEC West) and ranked seventh by the BCS, and the Gamecocks (7-1, 3-1 in the SEC East) and ranked ninth by the BCS, collide at 6:15 p.m. on ESPN in Arkansas' homecoming game at Reynolds Razorback Stadium.

McGee commented on Johnson's Tuesday practice and the junior running back's response to being benched after netting a career-high 160 yards on 15 carries in the previous week's 29-24 victory at Ole Miss.

"Dennis had a great practice today," McGee said. "He was fast. Really intense. We've got mature kids, the guys that have been around. They understand the way we're going to go around our business. He understood that that turnover in that game really could have cost us. He understands how important it is to take care of the ball. So I'm really proud of the way Dennis has grown up in the last few years."

What about Childs, the senior from Warren who was Arkansas' leading receiver last year (46 catches for 659 yards and six touchdowns) until felled by a season-ending knee in last year's Oct. 30 game against Vanderbilt and this season has just nine catches for 109 yards in seven games?

"He looked really good," McGee said. "He feels the urgency of this game. He's an Arkansas kid. He wants to come out and perform at a high level. He was as fast today as I've seen him. I'm excited to see him get out there this weekend. I think he's going to have a big game."

Fellow senior receiver Jarius Wright and fourth-year junior tight end Chris Gragg, teammates of Childs at Warren High, said "Greg looked great today, back at full speed. He's running well and catching the ball well."

Asked if he would like Childs and receiver Cobi Hamilton (20 catches for 378 yards) more involved in a passing game so far heaviest dependent on wideouts Wright (44 catches for 709 yards and seven touchdowns), and Joe Adams (37 catches for 463 yards) and tight end Gragg (25 catches for 266 yards), McGee reminded media the Razorbacks are 7-1 and have won four consecutively.

"I like winning, you know," McGee said. "I think Cobi Hamilton and Greg Childs are both dynamic athletes. They're going to get the ball more this weekend because of the coverage that they (the Gamecocks) are going to play."

The Razorbacks will be minus kick returner-punt returner-reserve receiver Marquel Wade, suspended by the SEC for Saturday's game after being ejected at Vanderbilt for committing a flagrant foul on Vanderbilt punt returner Jonathan Krause. "I know he's really, really sorry," McGee said of Wade who made a public apology Monday. "One, for the act that he did to the kid, and that he's not going to get to help us this weekend."

Arkansas has plenty of receivers depth to cover for Wade's passing game absence but throwing the ball is a tall order over South Carolina defensive end Devin Taylor (6-6) and 6-4 tackles Tavian Robertson and Kelby Quarles and 6-6 backup end Jadevon Clowney.

"When you are tall like that," McGee said, "you are going to bat a lot of balls down. Our offensive line is going to have to set at the proper angle so we can open up passing lanes to throw the ball because they have so much length."

With true freshman backup offensive tackle Mitch Smothers of Springdale High quietly disabled the past couple of games with an ankle injury, another true freshman out of Springdale, Har-Ber alum Brey Cook, backs up both starting tackles Grant Freeman and Jason Peacock.

"Brey Cook is doing really good," Freeman said. "He's really coming along with his technique. He's a big, strong guy. He's learned the system pretty well. In my opinion, he's coming along really well."

"