hootens.com national Top 25 and this week's predictions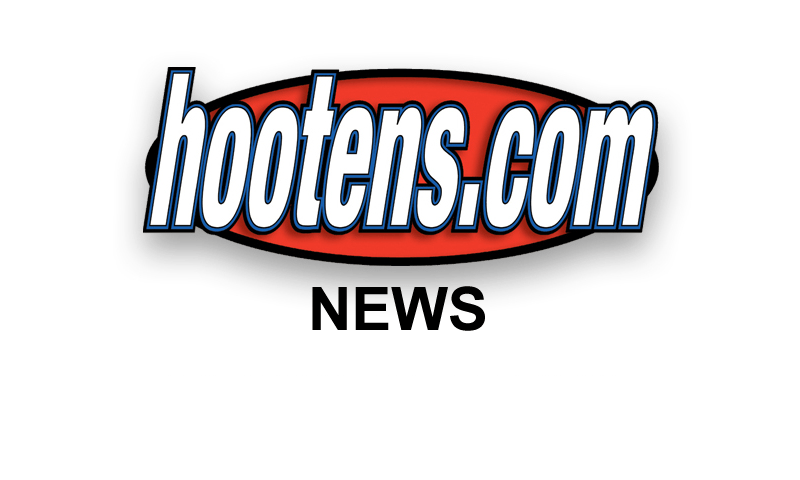 hootens.com Top 25


1. Oregon (8-0): A new top dog, though Oregon was anything but that against Southern Cal. L.A. rush hour traffic couldn't stop
the Ducks, much less the USC defense. The 599 yards and 53 points were impressive. 

2. Boise State (7-0): Broncos might have a bit of a test on their hands against Hawaii . At least for a half or so.

3. TCU (9-0): In wake of 48-6 win over UNLV, that's five games in a row the Frogs have allowed a touchdown or less.
That's serious defense no matter who the opposition is.

4. Auburn (9-0): The No. 1 team in the BCS rankings gets a well-deserved non-conference respite against Chattanooga
before a final regular-season sprint against Georgia and Alabama.

5. Alabama (7-1): A huge win at LSU would not only have the Tide remaining in the national title hunt, but it would be the
storied program's 800th victory.

6. Utah (8-0): Maybe the Utes were looking ahead to TCU, but they needed to stop Air Force twice on downs in the
fourth quarter to hold on for 28-23 win.

7. Wisconsin (7-1): Win in Iowa two weeks ago looks a lot more impressive in wake of Hawkeyes' throttling of
Michigan State.

8. Ohio State (8-1): Since losing to Wisconsin two games ago, Buckeyes have hammered Purdue and Minnesota
by a 101-10 blitzing.

9. Oklahoma (7-1): Two sore ankles didn't slow down WR Ryan Broyles. He set a school record with 208 receiving
yards in 43-10 rout of Colorado.

10. Stanford (7-1): Cardinal held Washington to 107 yards, Huskies' worst offensive performance in 37 years. UW also
shut out at home for first time since 1976 in 41-0 Stanford rout.

11. LSU (7-1): With an open date, who could possibly fathom what trick plays Les Miles has devised for huge home game
with Alabama?

12. Nebraska (7-1): It was Throwback Day in Lincoln with the Nebraska ground game at its good ol' days best.
Roy Helu, Jr. set a school record with 307 yards rushing in 31-17 win over Missouri.

13. Iowa (6-2): Led by Rick Stanzi's three touchdown passes, Hawkeyes could do little wrong in 37-6 crushing of
previously unbeaten Michigan State.

14. Arkansas (6-2): South Carolina isn't Vanderbilt, but Hogs are coming off an impressive all-around performance
against the Commodores. They will need another on the road against the Gamecocks.

15. Missouri (7-1): The Tigers had Texas Tech's number when the Red Raiders were good. With Tech struggling, going
to Lubbock won't matter.

16. South Carolina (6-2): Gamecocks could clinch their first berth in the SEC title game with wins over Arkansas and
Florida in the next two weeks.

17. Michigan State (8-1): Can the Spartans regroup after getting embarrassed at Iowa? Home games with Minnesota
and Purdue seem to indicate that shouldn't be a problem.

18. Arizona (7-1): Backup QB Matt Scott saved the Wildcats against UCLA with 390 yards of total offense. Arizona off
to its best start since 1998.

19. Oklahoma State (7-1): A Top 25 matchup with Baylor? Better believe it. And the Cowboys have won nine of their
last 10 against the Bears.

20. Virginia Tech (6-2): Hokies going for their seventh win in a row in Thursday night home matchup with Georgia Tech.

21. Baylor (7-2): Bears scored 20 unanswered points in winning at Texas for the first time since 1991.

22. Mississippi State (7-2): Interception at the goal line in final minute seals MSU's 24-17 win over Kentucky for Bulldogs'
sixth straight win.

23. North Carolina State (6-2): Can Wolfpack follow up an eye-opening win over Florida State with a road win at Clemson?

24. Florida State (6-2): Seminoles look to bounce back against a North Carolina team they've only lost to once in 17 games.

25. Hawaii (7-2): Six wins in a row, including a 45-10 pasting of Idaho. But now a road game at Boise State for the WAC
title awaits. 

I Beat Hooten's Games & Predictions
Arkansas (6-2) at South Carolina (6-2): Stout Gamecocks defense makes one or two more plays than Hogs' explosive
offense … South Carolina 20, Arkansas 17.

Air Force (5-4) at Army (5-3): The Cadets have improved, but not enough to knock off the Falcons, who nearly beat Oklahoma
and Utah … Air Force 34, Army 24.

TCU (9-0) at Utah (8-0): A game with huge BCS implications, not to mention a Mountain West title. Frogs defense, which has
allowed only 16 points in five games, is good enough to eke out a thriller … TCU 17, Utah 13.

N.C. State (6-2) at Clemson (4-4): Would be a mild upset if Clemson wins, but Wolfpack take care of business on the 
road … N.C. State 27, Clemson 21.

Alabama (7-1) at LSU (7-1): Points are at a premium in this one. Winner is the last one with the ball and time enough to mount
a field-goal drive … Alabama 17, LSU 14.

Baylor (7-2) at Oklahoma State (7-1): An offensive shootout in Stillwater with QBs Brandon Weeden and Robert Griffin.
Cowboys have a bit more in their arsenal … OSU 38, Baylor 35.

Texas (4-4) at Kansas State (5-3): Can it be, after winning at Nebraska, the Longhorns are losers of three in a row. It
be … K-State 21, Texas 20.

North Carolina (5-3) at Florida State (6-2): This is still a Tar Heel team that had to rally to nip William and Mary. And
Florida State is at home … Florida State 31, North Carolina 17.

Florida (5-3) at Vanderbilt (2-4): Gators are struggling this year, but still have too much talent to lose in Nashville
 … Florida 30, Vanderbilt 21.

Arizona (7-1) at Stanford (7-1): Two of the biggest surprises in the West meet with BCS bowl implications, but Andrew
Luck and the Cardinal defense are too much …Stanford 24, Arizona 14.
"