hootens.com national Top 25 and this week's predictions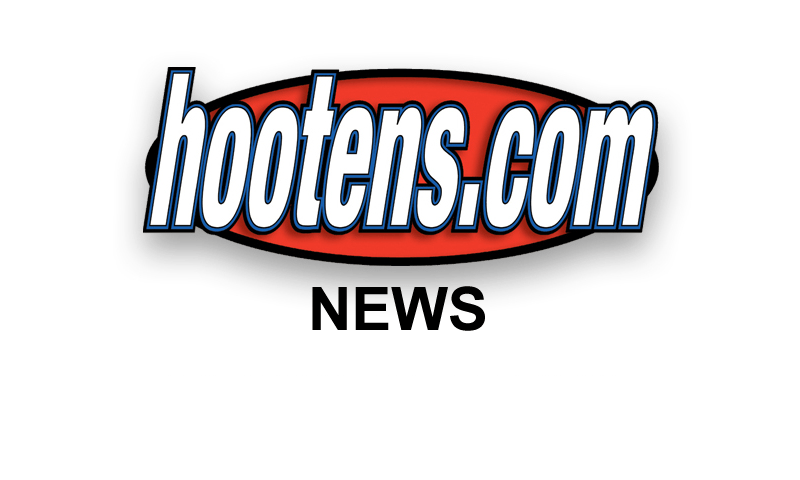 hootens.com Top 25
1. Boise State (6-0): For all of Boise State's explosiveness - Broncos average 47 points - BSU also leads the country in total defense.

2. Oregon (7-0): One L.A. team down - way down - and one to go. After routing UCLA 60-13, this one at USC, however, figures to be more challenging.

3. TCU (8-0): Frogs take it personally when an opponent crosses midfield. That's 10 points allowed in four games.

4. Auburn (8-0): Tigers aren't out of the SEC woods yet, but with Cam Newton now the Heisman Trophy favorite, they're not too far from the clearing.

5. Alabama (7-1): Tide may be getting second wind for the home stretch, and has a week off before heading to LSU.

6. Utah (7-0): Utes are 7-0 for the third time in seven years. Showdown looms Nov. 6 with TCU.

7. Missouri (7-0): Show Me? Missouri showed Oklahoma and the nation Saturday night. But now it has to show Nebraska.

8. Michigan State (8-0): Spartans survive first trip outside Michigan at Northwestern. Now the assignment gets a lot tougher at Iowa.

9. Wisconsin (7-1): Badgers are no one-hit wonder. After beating No. 1 Ohio State, they scratch out a road win at Iowa.

10. Ohio State (7-1): Think Buckeyes were a little hacked after their first loss of the year? 49-0 over Purdue would seem to say so.

11. Oklahoma (6-1): Two turnovers near the Missouri goal line ended national title hopes.

12. Stanford (6-1): Cardinal has best record after seven games since the days of Jim Plunkett - 1970 to be exact.

13. LSU (7-1): Two of the better defenses in the country will be on display when Alabama comes a-callin'. Oh, but we have to wait until Nov. 6.

14. Florida State (6-1): 'Noles are quietly putting together a solid season, but a dangerous game is ahead Thursday at North Carolina State.

15. South Carolina (5-2): Gamecocks snapped a seven-game SEC road losing streak, but 21-7 win at Vanderbilt wasn't easy.

16. Nebraska (6-1): Impressive win at previously unbeaten Oklahoma State begs the question: How did 'Huskers lose at home to Texas?

17. Iowa (5-2): Hawkeyes in position to stick a foot down the aisle on Michigan State's march to the Big 10 championship.

18. Arizona (6-1): Wildcats hope Pac-10's top offense plays well on the road with consecutive games at UCLA and Stanford.

19. Arkansas (5-2): Two weather delays were worth the wait for Hogs if it meant beating Ole Miss and former head coach Houston Nutt.

20. Virginia Tech (6-2): A lost cause at 0-2, Hokies have won six in a row, and now have a bye before home game with Georgia Tech.

21. Oklahoma State (6-1): Don't blame the 51-41 loss to Nebraska on the offense. Kendall Hunter had 201 yards rushing, and Cowboys amassed 500 yards of offense.

22. Southern Cal (5-2): Not eligible for the post-season, can the Trojans make Oregon their bowl game?

23. Miami (5-2): Hurricanes scored 27 straight points to roll over depleted North Carolina.

24. Mississippi State (6-2): Bulldogs' 29-24 win over Alabama-Birmingham was shaky, but still their fifth in a row, longest winning streak since 1999.

25. Hawaii (6-2): Only allowed Utah State 181 yards in 45-7 win, fewest permitted in five years.

This week's picks
Vanderbilt (2-5) at Arkansas (5-2): Only if the Hogs are flat will Vandy have a chance...Arkansas 28, Vanderbilt 14.

Michigan (5-2) at Penn State (4-3): This used to be a game between Big 10 elites. Now it's just a game between average programs...Michigan 27, Penn State 24.

Oklahoma State (6-1) at Kansas State (5-2): Wildcats gave up more than 700 yards in a loss at Baylor. That doesn't bode well with explosive OSU coming to town, home game or not...OSU 38, K-State 30.

Auburn (8-0) at Ole Miss (3-4): This looks to be one of those games where Houston Nutt circles the wagons, but Tigers have too many weapons not to get a road win...Auburn 31, Ole Miss 24.

Oregon (7-0) at USC (5-2): Ducks may like to use some of those 60 points they had last week against the other LA school, UCLA, but their fast-paced offense will still prove too much to handle...Oregon 34, USC 28.

Texas Tech (4-3) at Texas A&M (4-3): Two teams that play in spurts. Tech has one spurt more than Aggies...Tech 27, A&M 23.

Michigan State (8-0) at Iowa (5-2): The Spartans could be destined for big things, if they can get by Iowa...Michigan State 21, Iowa 17.

Tennessee (2-5) at South Carolina (5-2): Gamecocks just add to what has been a long and miserable season on Rocky Top...South Carolina 31, Tennessee 13.

Missouri (7-0) at Nebraska (6-1): If Tigers win this one, they thrust themselves into the national title picture...Missouri 34, Nebraska 31.
"