RazOrbaX Hot Points Checkup post-Vandy with in-depth analysis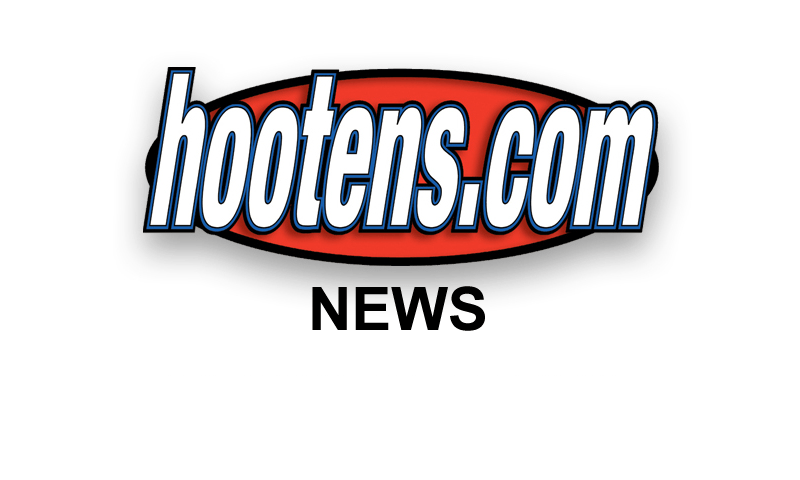 Razorback fans: Do you remember September 10, 2005? Do you remember September 16, 2006? If you do, just add October 22, 2011 to that list. If you do not remember those dates, let me remind you.

2005: Arkansas drives 86 yards to score on its first possession. Vandy goes 3 and out. Arkansas drives 89 yards in 18 plays but does not score. Plays 15, 16, 17 and 18 are runs by Peyton Hillis for 2, 0, 0 and 0 yards. The last three are from the Vandy 1-yard line. A possible 14-0 first quarter lead does not happen and Vandy QB Jay Cutler catches fire and the game is tied at 10 at the half. With Vandy leading 13-10 the Razorbacks catch fire and score 14 unanswered. They have a chance for 21 but miss on two consecutive open deep passes. Once again, Cutler and the Commodores leave Fayetteville with a 28-24 win. 2006: Arkansas is just two games removed from a thumping by USC. Mitch Mustain has taken over for Robert Johnson at QB for the HOGS. Arkansas scores a touchdown in each quarter EXCEPT the fourth. The Razorbacks run 6 plays for 33 yards and punt, then 4 for 19 and punt. Vanderbilt drives 11 plays, 41 yards to set up a 48 yard FG. It just slides just to the left and short. The HOGS win 21-19 and begin their drive to the SEC West title and the SEC Championship game. That brings us to 2011!
It's always the little things. I have always encouraged kids to play defense. Why? Because on offense, 10 players can do the right thing, but one messes up and the play is a disaster. On defense, 10 can mess up and one can make a great play and the defense is the hero!
| | |
| --- | --- |
| | |
| | Wilson lucky at Vandy |
Early on at Vanderbilt, it was the one who messed up! Dennis Johnson runs the kickoff back to the 40-yard line only the HOGS get flagged for a late unsportsmanlike conduct and have to start from the 25-yard line. On first and 10, for one of the few times I remember this year, Kiero Small does not make his block on the linebacker and on a pitch sweep to the left and it is no gain for Johnson, second and 10. After a 7-yard completion to Wright, players are being substituted. Arkansas breaks the huddle with 12 men. The 5-yard penalty makes third and three, third and eight. On third down, out of the shotgun, the Arkansas offensive line slides left on protection. Arkansas has several options on open receivers. Just one problem: the protection should have slid to the right. Vandy defensive end Tim Fugger came in untouched to sack Tyler Wilson. Four plays, three mistakes and the Razorbacks are punting.

Wilson did not have a good day and was extremely lucky that the Vanderbilt interception total is not 20 today. While hitting 63 percent of his passes (27-43) he is struggling with the deep ball. Wright went deep three times but the ball was short and the receiver had to wait on the ball and it let a defender make a play. If Arkansas cannot stretch the field deep, teams can man up on the outside and matchup zone the underneath crossing patterns. Petrino and McGee are too much of perfectionists not to work on it.

Defensively, it was also that one man. After Arkansas initial punt, Vandy threw incomplete on first down. Defensive coordinator Willy Robinson has said that first down is the most important down to him. "Get them behind the chains" is the phrase we often hear. What does that mean? Well, if your offense needs to get just over three and a third yards per play to make a first down. If they get zero on their first down play, the have to get six and two thirds to be even. On second and 10 from the Vanderbilt 32, QB Jordan Rodgers is in the shotgun. Arkansas brings one of its favorite blitzes. Jerico Nelson comes off the slot receiver on a blitz as well as Alonzo Highsmith. Freshman DE Trey Flowers is crashing down to occupy the linemen for the blitzers. Rodgers steps up and Jerry Franklin (his man, the running back, stayed in to block) now comes after Rodgers. Everything is good right? Well, with Flowers and Highsmith crashing the Vandy tackle fans out wide to pick up Nelson. That leaves a great running lane for Rodgers who runs for the first down and the Commodores are headed for their first touchdown. I am not sure if Flowers came too deeply inside or if Nelson went too wide off the slot or if Franklin should have spied the QB when the running back failed to release. If just one does something just a little different, Vandy might be looking at third and long. Coach Robinson has talked a lot lately about run fits and playing with your eyes. Ross Rasner has played very well this year but on Vandy's last touchdown run, a 62-yard run by Zack Stacy in the third quarter, he did what Franklin did earlier. He came down hill through a gap on the running play instead of scrapping down the line and filling the hole. Bennett did not make a good tackle effort on the play either.

The HOGS also have done something all year that I have been worried about. In some formations, either Jerico Nelson or Alonzo Highsmith are matched up on the inside slot receiver. That was the case on the first Vandy TD to Jordan Matthews (six catches for 151). On Vanderbilt's last drive, Ross Rasner had the coverage on Matthews as from the inside slot he ran a big corner route for 48 yards to flip the field and give the 'Dores a chance to win or tie the game.

Dylan Breeding and Zack Hocker did their part to secure the victory. Five punts for a 42.1 average. His last punt was 50 yards with no return and started Vanderbilt to its 10 yard line. Hocker hits all three of his field goals (36, 50 & 42) and the game winner was no chip shot.

Hot Point Check Up
OFFENSE
PLAY FAST BUT DO NOT RUSH! Tyler Wilson needs this to be his best conference start to date. Not his best but good enough. It will not be over the next four weeks.
PICK UP THE BLITZ! If Arkansas is patient, they can hit some very big plays when they pick up those blitzes. For the most part, the HOGS picked up the blitzes but did not hit the big play.
TAKE CARE OF BUSINESS! Do not be careless with the ball. Johnson's fumble killed a scoring opportunity as did Nelson's. Wilson somehow did not throw an interception when the 'Dores defense touched more than 5!

DEFENSE
DO NOT GET FOOLED! Against Georgia, Vanderbilt ran a reverse, a fake punt, and a halfback pass. The Razorbacks were burned by a fake punt but not by any of the other Commodore tricks.
BE PHYSICAL! The HOGS must use that to their advantage and wear out the offensive line. As with the last four weeks, not until the second half.
FIND THE BALL! They will take their shots deep and when on that island of man coverage, the HOGS need run with the receivers, turn and find the ball and MAKE THE PLAY. Except for one deep pass late, Arkansas did.

KICKING GAME
COVERAGE NOT THE KICKING! As with every conference game this year, the Commodores have excellent speed in their returners. Arkansas must cover, cover, cover! Despite the Marquel Wade hit, the Arkansas coverage teams were very good.

UP NEXT: S. CAROILINA
Finally back home and right on schedule in the win-loss column. This homecoming game has gotten bigger with every Arkansas and South Carolina win. As with last year, the Gamecocks have Florida next week, but unlike last year, they cannot afford a loss to the HOGS and still win the Eastern Division. Only against Kentucky has South Carolina really exploded offensively in conference play. The 45 points they scored against Georgia included 28 scored by the punt team and the defense. The Gamecocks have scored 21, 13, 14 and 14 in four of their past five games. The real eye opening stat is that they won three of the four. It's No. 7 BCS vs. No. 9 BCS Saturday night in Fayetteville on national TV. Oh, that other game between No. 1 and No. 2? DVR it because DWRR Stadium needs every seat filled with "obnoxious" fans to call those HOGS!

"