Arkansas treats Tennessee-Martin as real threat on homecoming Halloween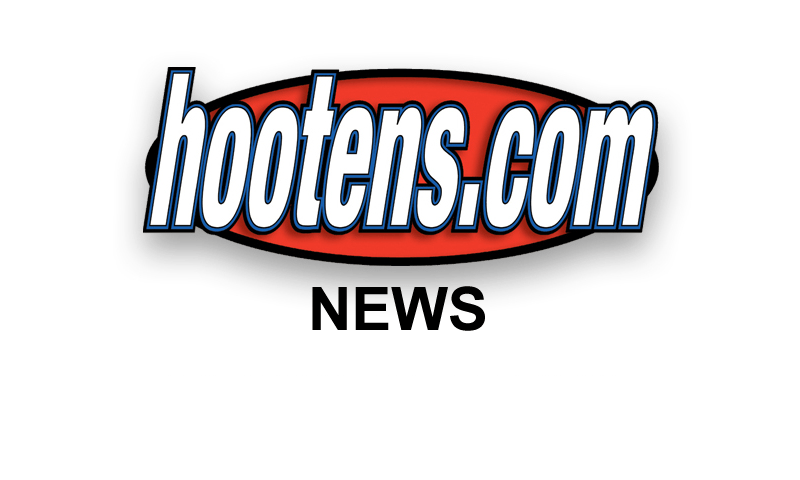 | | |
| --- | --- |
| | |
| | Jr WR DREW MORGAN |
FAYETTEVILLE - The trick for Arkansas on Halloween is to make Saturday's homecoming game the treat it was scheduled to be.

The Razorbacks (3-4), of the rugged SEC and FBS (Football Bowl Subdivision), play their 3 p.m. SEC Network televised game against Tennessee-Martin (5-2) of the Ohio Valley Conference and college football's second tier, the FCS (Football Championship Subdivision).

The FBS and FCS acronyms are the NCAA's intentionally politically correct terms for previously defined Division 1 (major college conference and independent teams that play bowl games) and D1-AA (smaller colleges that played playoffs) before the old Division 1 adopted the four-team playoff last year.

Whether FBS vs. FCS or Division 1 vs. Division 1-AA, matchups like Saturday's in Fayetteville have the premise of the small college visitor playing for its biggest budget guarantee, while the host schedules what should be a record-padding victory, building confidence for much tougher conference games ahead.

UTM, which has played and lost 76-3 to Ole Miss in its season-opener, needs the money, UTM Coach Jason Simpson confirmed. This marks the fourth FBS matchup for the Skyhawks in two years.

"This came about when we came up short in our project for the improvement of the stadium," Simpson said. "We had to take this game to keep our stadium project going. We needed that guaranteed money. That's why we took on two SEC games in a season. We had an open date and Arkansas did, so we appreciate that opportunity."

Coach Bret Bielema's Razorbacks are 2-2 in the SEC, coming off an emotional four-overtimes SEC victory over Auburn, and face a tough SEC schedule in November at Ole Miss and LSU before hosting Mississippi State and Missouri. The Hogs would love an easy, showoff homecoming game to recharge batteries and allow more playing time for young reserves.

One problem for Arkansas: The Skyhawks are guaranteed a huge payday, regardless of how they play, while the Razorbacks are guaranteed a nightmare (see fired Jack Crowe after the 1992 season-opening loss to the The Citadel) should they be upset by UTM.

Michigan's Big House still reverberates in horror from Appalachian State's 2007 upset over the Wolverines.

Jacksonville State, the Ohio Valley Conference and FCS leader that beat UTM by just seven points, took Auburn to overtime in Auburn, Ala. on the same Sept. 12 that Toledo upset these Razorbacks in Little Rock. Toledo (7-0 of the MAC) is not a FCS school, and in fact, ranks 20th in the Associated Press' FBS poll.

For the Hogs, heavy favorites before that Little Rock game, Toledo is their rallying-cry reminder.

Arkansas coach Bret Bielema, offensive coordinator Dan Enos and defensive coordinator Robb Smith all addressed it.

"We already stubbed our toe against Toledo," Enos said. "So I think we have their attention."

The players concur.

"We all saw what Toledo did to us," junior receiver Drew Morgan said. "So we are not going to take this game very lightly like other people wish we would."

Enos cites UTM's "senior-laden defense" when UTM rose up in 2012 to smite Memphis of FBS.

"Not to say that's the same Memphis team of today (7-0 and AP ranked 16th) and certainly not this Arkansas team (ranked 18th to start the season)," Simpson said. "But we've experienced that. It was a great feather in our cap."

And it's not just 2012 over Memphis from which the Skyhawks are inspired.

"We're on a four-game winning streak," Simpson said. "Our kids feel good about themselves. They have a certain belief."

The Skyhawks have a senior quarterback, Jarod Neal, who passed for 420 yards and five touchdowns in last week's 52-45 OVC victory over Murray State. UTM running back Trent Garland netted 123 yards and two TDs on 26 carries.

"They have a senior quarterback who has been really effective throwing the football and a good running back," Arkansas defensive coordinator Smith said. "So we have to get ready and find a way to prepare for that and stop it."

Otherwise, the Razorbacks could experience a surreally scary Halloween.




"