Hog D preps for Auburn QB, SEC's top rushing offense; DE Flowers blooms; notes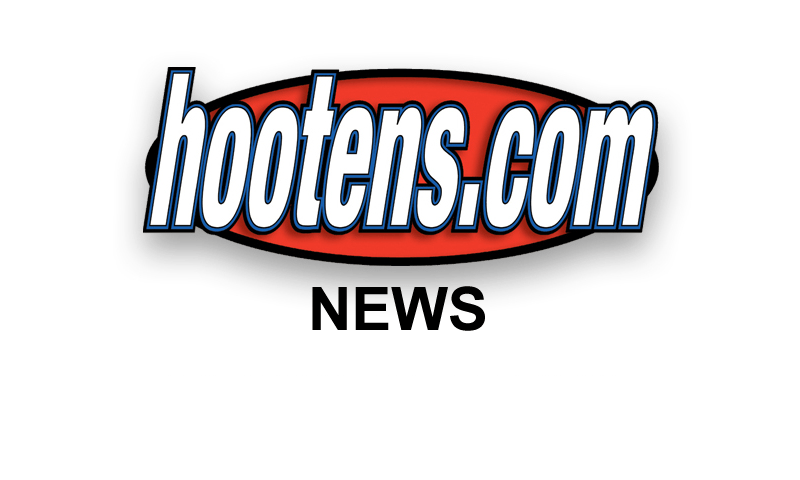 FAYETTEVILLE - Auburn head coach Gus Malzahn calls starting quarterback Nick Marshall "day to day" regarding his availability for Saturday's game against Arkansas. Marshall injured his shoulder last week during a 45-10 rout of Florida Atlantic.
| | |
| --- | --- |
| | |
| | Hog DC Chris Ash |
Arkansas defensive coordinator Chris Ash and defensive line coach Charlie Partridge expect Marshall to play every snap of Saturday's 5 p.m. ESPN2 televised game at Reynolds Razorback Stadium.

"Absolutely," Ash said. "I don't know why he wouldn't."

Upon injuring his shoulder, Marshall gave way to freshman backup QB Jeremy Johnson last week, but reportedly practiced some all week.

"We read that he practiced on Sunday, and I don't think we have any doubt at all he is going to be the guy in there," Partridge said.

Marshall, a junior college transfer, has been huge in helping first-year Auburn coach Malzahn transform the Tigers into a 7-1 team ranked eighth nationally by AP and 11th in the latest BCS rankings. Auburn went 3-9, 0-8 last year when visting Arkansas routed the Tigers 24-7.


"Yeah, he is a dynamic runner," Ash said. "Of all the offenses that I have been able to defend the last few years, not a lot of people run the true downhill zone read like they do. It's a unique challenge. A little different for our guys on defense because we haven't necessarily seen this style of offense this year."

Auburn leads the SEC in rushing out of a Spread offense, a different animal than is generally portrayed of pass-happy Spreads.

"That's really a misnomer," Partridge said. "I go back to my years at Pitt when Rich Rodriguez was at West Virginia it was the same style. All they are doing is spreading you out to force one-on-one tackles. So, that is a little bit of a misnomer, and they are obviously committed to the run."

Ash calls it a "multiple attack."

"They can attack you downhill with power and counters and things and downhill zones," Ash said. "Then they can attack the perimeter with outside plays. So they have got speed to get to the edge and get around you even if you have leverage. So we have got to do a great job of keeping the ball inside and in front of us and make sure we get off blocks and have great pursuit and tackle."

Tackling has not been a strong suit for Arkansas (3-5, 0-4), which has lost five consecutive games. The Hogs worked hard on tackling during last week's bye week following a 52-0 loss Oct. 19 at No. 1 Alabama.

FLOWERS BLOOMS
Against Auburn last year, and for most games this year, tackling has not been a problem for Arkansas junior defensive end Trey Flowers. Flowers registered 3.5 quarterback sacks at Auburn last year, but neither Marshall nor freshman backup Johnson, termed "athletic" by Ash and Partridge.

Marshall averages 5.7 yards per rush.

"Yeah's, he definitely mobile," Flowers said. "They had a mobile one last year, but he (Marshall) has got a few more moves. They have got a lot of explosive guys in the backfield."

First-year Arkansas coach Bret Bielema said last year's Auburn film of Flowers "flashes every time that Trey takes the field," but that he plays even better game to game this season.

"He's a kid with a great upside, a tremendous motor," Bielema said. "The other thing that jumps out at you is he is a different player this year. More strength and he has got little more pass rush. He has always been a powerful guy and able to get off blocks but he brought a new element to the game and continues to grow here through the next couple of weeks."

Flowers always had the brain to go with increased brawn. "He is an engineering major and has close to a 4-point GPA," Bielema said. "He can really handle a lot of things that your normal players can't as far as just the nuances of the game."

Chris Smith, the preseason All-SEC defensive end starting opposite of Flowers, said, smiling, "Even being an older guy, I ask him questions because I am not as smart as Trey."

FILM FLAP
Regarding Bielema's reporting Monday to the SEC office that the game film Auburn exchanged with Arkansas lacked a play that showed up on TV film of the same game, Bielema said on Wednesday's teleconference: "I heard back from them that day. Obviously the issue is being handled by the SEC and that's about all that I can say. Really other than the conversations that we had on Monday, I haven't had anything back yesterday or today, just a couple of correspondences from the league office, and that's all we can talk about."




"