Hogs not overlooking dangerous UT-Martin; Bielema, players happy for QB Allen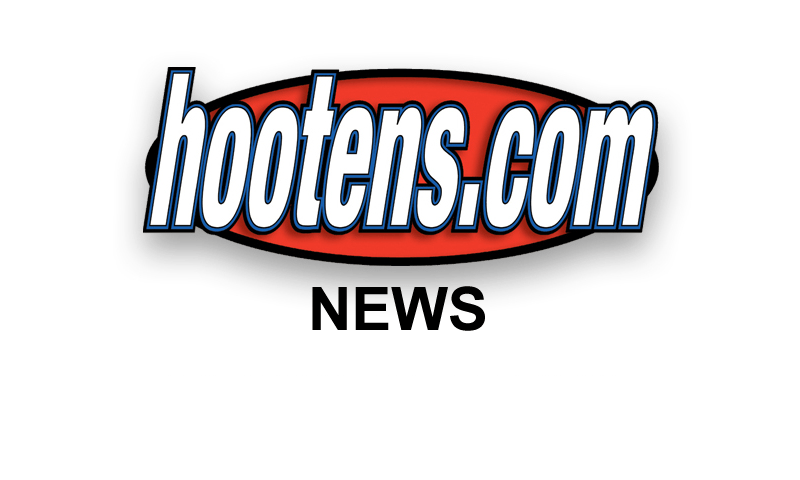 | | |
| --- | --- |
| | |
| | Sr QB BRANDON ALLEN |
FAYETTEVILLE - Though he started one game in 2012 and all but one since, senior quarterback Brandon Allen hasn't entered an Arkansas game at Reynolds Razorback Stadium like he will Saturday.

After years of criticism for failing to make clutch plays in close losses, Allen finally starts a game amid whole Hog praise. Allen ended his 0-4 record in overtime games last week by quarterbacking the Razorbacks to a 54-46 SEC victory in four overtimes over Auburn.

Arkansas plays host to Tennessee-Martin on homecoming at 3 p.m. Saturday on the SEC Network.


"It was very rewarding," said Arkansas coach Bret Bielema, among the staunchest of Allen's supporters. "Just to see him and his Dad, (Bobby Allen, the longtime former Arkansas assistant coach become director of high school and NFL relations) hugging right after the game was pretty special."

So special that Bielema no longer winces over what would have been the game-clinching turnover (at 24-21) that was overruled by the replay official, which extended Auburn's drive to the overtime-securing 41-yard field goal.

BEANUM PREFERS HARD WAY
With under a minute, Arkansas junior defensive end Tevin Beanum of Forrest City whacked the ball loose from Auburn quarterback Sean White. Arkansas defensive tackle Deatrich Wise recovered what was ruled a fumble but after replay declared White's arm going forward for an incomplete pass.
| | |
| --- | --- |
| | |
| | Jr DE TEVIN BEANUM |
"If it had been called a different way, it would have ended the game right there with us winning by a field goal," Bielema said. "In retrospect, I'm glad we were able to go through those four overtimes and see guys champion the moment. Probably the biggest one, B.A., just to throw strike after strike. There was no hesitation."

Even Beanum, knowing he would have been remembered for causing the game-winning fumble and saying he was "disappointed" with the call, said the overtimes ultimately were for the best.

"I think so," Beanum said after Wednesday's practice "There's been a lot of times where we've given up leads in the fourth quarter, so for us to hang on for that long, I feel like it just showed that we can continue to fight. We proved something to each other and ourselves."

Allen, ever ready to shoulder blame when things go awry, focused on the team aspect of the overtimes.

"We closed one out that was close," Allen said. "Finishing a close game, especially offensively, the way we answered every time they scored. I was really proud of that. It was really nice to see."

SPRINKLING CRITICISM ON CRITICS
While the Hogs generally praise fan support, especially the crowds' clamor last Saturday, they have noticed the criticism Allen has weathered and loved seeing his rebuttal by performance.

"That should prove to all the haters, who were saying he can't close a game," junior tight end Jeremy Sprinkle said Tuesday off catching a 23-yard TD and and a 2-point conversion from Allen against Auburn.

BIELEMA PRAISES SUPPORTING CAST
Bielema said it wasn't all Allen.

"We've helped him in three areas," Bielema said. "First, he's got a better O-line and a better surrounding cast to protect him. Second, he's got a better group of receivers and tight ends, and running backs to catch the ball. And the third thing, I just think we're a better football team right now than we've ever been."

REMEMBER TOLEDO
Now the Razorbacks must prove it. That appears an easy task with UTM (5-2) of the lower FCS (Football Championship Subdivision formerly called Division 1-AA) and a 76-3 loser in its season-opener at Ole Miss.

The Skyhawks may sound like cupcakes, but they are 5-1 since Ole Miss with the one, close loss coming to FCS leader Jacksonville State. Visiting Jacksonville State had Auburn on the ropes Week 1 before losing in overtime.

Besides, the Razorbacks ruefully remember September when they were supposed to trample Toledo and trash Texas Tech. Toledo, obviously better than anyone thought given it is 7-0 and ranked 20th nationally by AP, beat Arkansas 16-12 in Little Rock. Texas Tech, which Arkansas ran over 49-28 last year in Lubbock, Texas, unveiled scrambling quarterback Patrick Mahomes who bediviled the Razorbacks. The Red Raiders led start to finish and won 35-24.

So the Razorbacks enter today's closed practice, vowing they are prepping for UTM like they prepped for Auburn.

"We can't underestimate anybody," junior fullback Chris Jones of De Queen said. "If we get caught sleeping, that's our fault. We can't beat ourselves. Respect all, fear none and do our job."




"