Hogs: Wilson OK; Tulsa rested and ready; injury report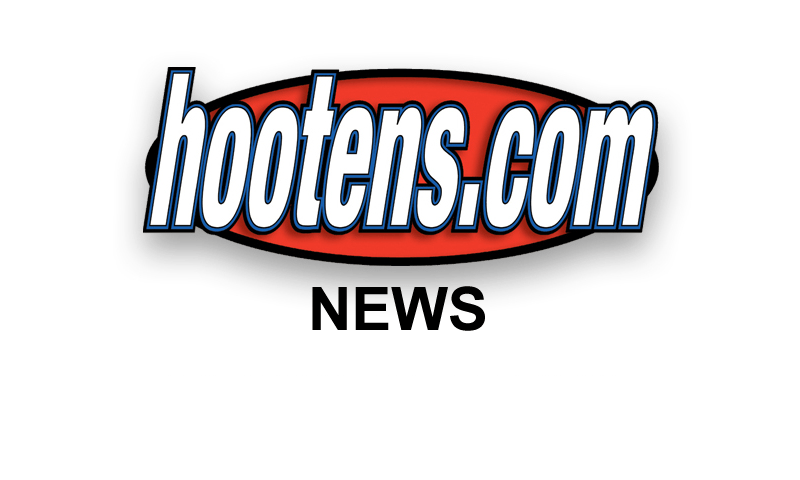 FAYETTEVILLE - Senior tight end Chris Gragg and fourth-year junior running back Knile Davis are injured and out Saturday for Arkansas' homecoming game vs. Tulsa at Reynolds Razorback Stadium
| | |
| --- | --- |
| | |
| | TE Chris Gragg |
The status of fourth-year junior receiver Brandon Mitchell and senior defensive tackle D.D. Jones continues to be vague.

Starting tight end Gragg (re-injured knee) and former starter/recent backup running back Davis (hamstring) were injured in Saturday's first half and did not return to play in Arkansas' 30-27 loss to Ole Miss.

Arkansas coach John L. Smith said Monday that neither Gragg nor Davis "are going to be with us this week."

All-SEC in 2010 but missing all of 2011 with a broken ankle, Davis has been backing up senior Dennis Johnson, who rushed for a career-high 161 yards against Ole Miss.

Gragg, though missing three games and three quarters of the Rutgers game with a knee, still is Arkansas' second-leading receiver, adding a 42-yard touchdown catch against Ole Miss. Gragg has 22 catches for 289 yards and three TDs this fall.

Backup tight ends Austin Tate of Harrison and walk-on Austin Voelzke caught touchdown passes against Ole Miss, but Tate's was called back because it was ruled that the Razorbacks had five rather than four players lined up behind the line of scrimmage.

Smith protested the illegal formation call to no avail Saturday. After reviewing the film, Smith on Monday said of the illegal formation call: "We left doubt in the official's mind. So, by our alignment leaving doubt, we're at fault."

The UA announced Mitchell would not play vs. Ole Miss game because of violation of a team rule. Smith said Monday that Mitchell will practice with the Razorbacks this week but that his playing status vs Tulsa is "up in the air."

It appears the UA's Compliance Department is involved. That's an internal deal," Smith said. "I don't have any really news for you at this point. But when I do know more, how long it's going to be or etc., then I'll let you know. But right now it's internal and I'd rather not talk about it. We'll get it solved."

The Arkansas offense missed Mitchell against Ole Miss, especially once Gragg went down, leaving only senior Cobi Hamilton as a go-to receiver. Hamilton caught 12 passes for 146 against Ole Miss but was double covered most of the game.

"It's unfortunate because he's an older guy," Arkansas senior quarterback Tyler Wilson said of missing Mitchell. "You always want older guys that are playmakers and bring that little spark to you. You want them in there. And when they're not in there, you miss them."

WILSON OK
Wilson was hit and injured his hip while completing the TD pass to Gragg for a 10-0 first-quarter lead. He continued to play, ran with the team Sunday and will practice Tuesday.

"He was out running last night and he'll be OK," Smith said. "It's just a bruise, slight hip pointer. It's bump and bruises, and we all play with bumps and bruises. If you can practice with them, you play play with them, and that's what he does. He's a tough guy."

Wilson said Monday: "You can get dinged up a little bit. That's part of the game. You've got seven days to recover. So, I'm good. I went out and ran last night and I feel good."

RESTED HURRICANE
For its last non-conference game, Arkansas takes on a Tulsa team from Conference USA that's not only 7-1 but has won those seven consecutively since losing 38-23 in its season opener at Iowa State. Tulsa comes off an open date, playing two weeks after a 28-24 Conference USA victory over the Rice Owls.

"Tulsa is a good football team," Smith said. "They've had a week off to prepare for us, as it seems like almost everybody on the schedule does. They're going to be prepared, and definitely they're going to want to come in, being a close neighbor, and play well. So we're going to have to get ourselves ready to go."

EARLY KICKOFF AGAIN
Arkansas kicks off at 11:20 a.m Saturday vs. Tulsa on SEC-TV after kicking off against Ole Miss at 11:20 a.m. The Razorbacks need to rise and shine early on the road Nov. 10, too. From Columbia, S.C., CBS will televise Arkansas' SEC game with the South Carolina Gamecocks with an 11 a.m. (Central time) kickoff.




"