Hogs rally past Vandy 31-28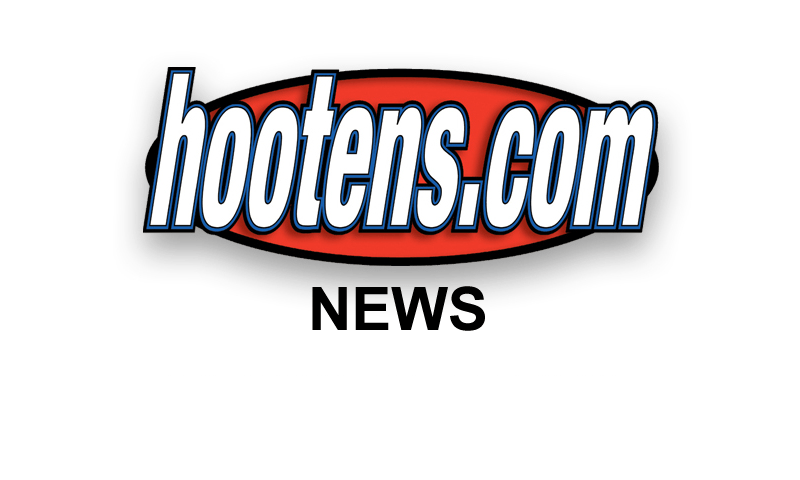 NASHVILLE, Tenn. - First fumbling astray their chance to put Arkansas away, the Vanderbilt Commodores kicked awry their chip shot field goal chance for a tie.
| | |
| --- | --- |
| | |
| | Z. Hocker 3 of 3 at Vandy |
So overcoming their fourth straight halftime deficit, the BCS 10th-ranked Razorbacks somehow survived, 31-28 over the upset-minded, 10-point underdog Commodores at Vanderbilt Stadium.

In 2006, Arkansas survived a late Vandy field goal miss to escape, 21-19 the last time the Hogs played here. Those 2006 Hogs of former coach Houston Nutt advanced from their narrow Nashville escape to win the SEC West.

These current Razorbacks of Coach Bobby Petrino come home 7-1, 3-1 in the SEC West to play South Carolina Saturday in Fayetteville. The Hogs still contend with 4-0 SEC West leaders Alabama and LSU, knowing one of them must lose when they collide Saturday night in Tuscaloosa, Ala.

They still contend but know how close they came to losing and certainly how overtime loomed until Vandy kicker Carey Spear missed wide right on a 27-yard field attempt.

Spear missed just one play before Arkansas quarterback Tyler Wilson took a knee to end it, winning courtesy of Zach Hocker's third and final field goal.

"It was a real wild day," Petrino surmised. "I'll tell you one thing about our players: they compete and find a way to win."

Jarius Wright, Arkansas' leading receiver catching 10 Wilson passes for 135 yards and a touchdown and 2-point conversion, said, "We didn't have our best performance, but we got the win. So we're going to go back to Arkansas happy today. We're very resilient and we never gave up."

Clobbered constantly by Vandy's blitzing defense and throwing five near interceptions that the Commodores couldn't corral at the last, Wilson epitomized Arkansas' resilience escaping disaster to finish 27 of 43 for 316 yards and a touchdown without a turnover.

First-year Vandy coach James Franklin's surprising Commodores drop to 4-4 and a better-than-appears 1-4 in the SEC East.

"We're going to find a way to finish games like this," Franklin said.

Vandy outgained Arkansas 462-388 yards total offense. Commodores running back Zac Stacy netted 128 yards rushing, including a 62-yard touchdown, on 19 carries while receiver Jordan Matthews caught 6 passes for 151 yards and 2 touchdowns from quarterback Jordan Rodgers. The younger brother of Green Bay Packers Super Bowl champion quarterback Aaron Rodgers and a right good Rodgers in his own right, the Vandy quarterback completed 15 of 27 for 240 yards plus rushing 18 times for 66 yards and two touchdowns.

The upcoming Alabama-LSU game appeared almost irrelevant for Arkansas as the Commodores led 28-21 in the fourth quarter and seemed certain to score driving at the Arkansas 3.

But would-be Vanderbilt hero Zac Stacy dropped the ball switching hands. Arkansas senior middle linebacker Jerry Franklin not only recovered it but returned it 94 untouched yards for a touchdown turned 28-28 tie after Arkansas quarterback Tyler Wilson and receiver Jarius Wright connected the 2-point conversion with 13:25 left.

"Certainly you are backed up on the 3-yard line and they are going in to score," Petrino said, "and everybody plays one play at a time, and good things happen and Jerry picked the ball up and ran it in for a touchdown."

Of Franklin's touchdown turnover, Arkansas defensive coordinator Willy Robinson said, "That's the one that swung it for us."

Picking off a pass from Vandy quarterback Jordan Rodgers, Arkansas outside linebacker Jerico Nelson returned it to the 1 but reaching for 1 yard too many fumbled out of the end zone for a touchback, giving Vandy the ball at its 20.

"I thought we got another one the next drive," Petrino said, "unfortunately he wasn't down when the ball came out."

Fortunately for Arkansas, Franklin and the defense forced a ensuing three and out and Vandy punt. That set up the drive for what ultimately became Hocker's game-winner, a 42-yarder with 6:52 left in the game after his 36-yarder and season-long 50-yarder in the third quarter.

Offensive play-caller Petrino prefers eschewing field goals for touchdowns but was grateful for Hocker's every kick.

"Yeah we really did," Petrino said of needing Hocker's spree of 3 of for 3. "It's unfortunate we can't finish the drives and get touchdowns but it's really great to have a guy like Zach you can count on when you get in that situation."

Especially when the situation calls for one 50 yards away.

"i really thank Coach for having the confidence in me," Hocker said. "I hope to get the shot at these 50-yarders an fortunately enough we did today and fortunately it went through for us. It was an awesome win."

Just like their past four games, a lopsided loss at Alabama then becoming the comeback kids over Texas A&M, Auburn and Ole Miss, Arkansas quickly opened in arrears.

Vandy went 68 yards on 7 plays its first possession scoring on a Rodgers to Matthews 21-yard TD.

On his lone play of the day, Arkansas backup quarterback Brandon Mitchell tied it 7-7 on a 4-yard TD run capping a Wilson quarterbacked 88-yard drive with 4:02 left in the first quarter.

Arkansas wouldn't stand even again until Franklin's TD and the Wilson to Wright 2-point pass made it 28-28 with 13:25 left in the game.

During the first half, Vandy successfully went for it on fourth down from its own territory and also successfully pulled off upback Fitz Lassing's 25-yard run for a first down off a fake punt while building a 21-7 lead. Rodgers tallied 19 and 3-yard TD runs.

Rodgers scored Vandy's third touchdown with just 1:39 left in the half but that was still enough time for Wilson and Wright to connect for 30 before Wilson's 11-yard TD pass to Wright just five seconds before the intermission Vanderbilt led, 21-14.

Stacy had thrown a halfback pass intercepted by Arkansas safety Eric Bennett before Hocker kicked a 36-yard field goal, and the Hogs seemed on their way to taking the lead until Arkansas running back Dennis Johnson fumbled to the Commodores and Stacy popped his 62-yard touchdown, with 5:02 left in the third quarter.

Hocker cut the 28-17 lead to 28-20 on his 50-yarder at 1:05 of the third quarter before Jerry Franklin and Hocker took the game in Arkansas' hands and Spear's faulty foot couldn't regain it.

Arkansas special-teamer Marquel Wade was ejected from the game, charged with a flagrant foul injuring Vandy punt returner Jonathan Krause as Krause called for a fair catch.

Wade's availability for next Saturday's 6:15 p.m. SEC game against South Carolina at Reynolds Razorback Stadium likely is at the discretion of the SEC Office in Birmingham, Ala.

"