Hogs: Bielema cries foul over Auburn game tape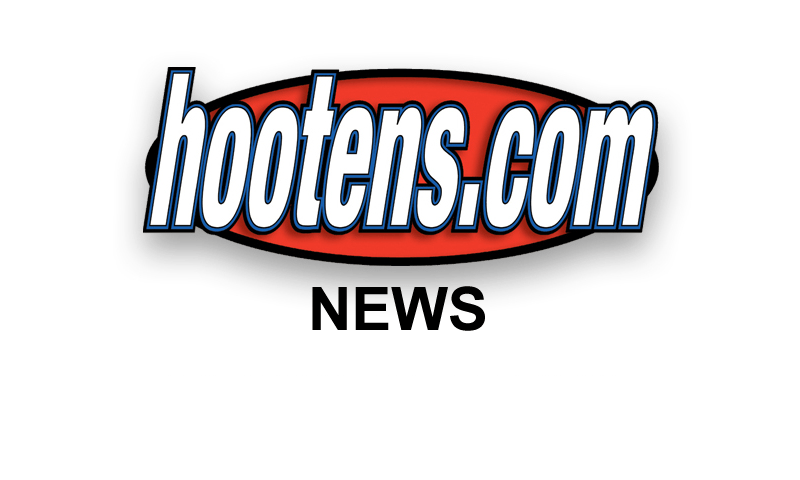 | | |
| --- | --- |
| | |
| | Bret Bielema |
FAYETTEVILLE - The testy relationship between Bret Bielema and Gus Malzahn isn't likely to mellow this week with Bielema asserting that the TV version of Auburn's game film doesn't always reflect the Auburn version of Auburn's game film.

First-year Arkansas coach Bret Bielema's Razorbacks (3-5, 0-4) and first-year Auburn coach Gus Malzahn's No. 8 Tigers (7-1, 3-1) clash at 5 p.m. Saturday on ESPN2 at Reynolds Razorback Stadium.

Malzahn, a Fort Smith native, coached Hughes, Shiloh Christian and Springdale high schools before serving as the Razorbacks offensive coordinator in 2006. Malzahn ran the offenses at Tulsa and Auburn before a one-year head coaching stint at Arkansas State. He and Bielema exchanged disagreements last summer regarding the fast pace of no-huddle hurry-up offenses, of which Malzahn is an innovator and practitioner. Bielema believes those offenses create a safety hazard for the big men in the offensive and defensive lines with scant opportunity to substitute between plays.


That was the question posed to Bielema during his Monday press conference, but his answer revealed a new contention that Arkansas has brought for discussion to SEC commissioner Mike Slive and SEC supervisor of officials Steve Shaw at the SEC Office in Birmingham, Ala.

"I know everybody kind of plays that stuff up," Bielema said. "And now with the whole thing film, too, it's going to get a little bit blown out of proportion, too."

Whoa! What film thing?

"The SEC - they will handle it," Bielema said. "There are just some clips that - haven't - um - shall we say the TV copy doesn't match the film copy."

Bielema was asked to be more specific. He mentioned a play from Auburn's 45-10 victory over Florida Atlantic last Saturday while Arkansas was enjoying its first open date weekend.

"On the TV copy, they have a swinging gate at the beginning of the play, which obviously happened," Bielema said. "It was on the TV copy. And when we got the video copy from them today, that exact same play doesn't show any of the gate. It just shows them lined up in a field goal, PAT. So if I hadn't watched the TV copy, or if our guys hadn't had a the time to go back and review, we would have never known that to happen."

Intentional subterfuge?

"I'm sure it's a glitch," Bielema said poker-faced. "I know Gus stands for everything that's right and great faith in doing things right. So I'm sure it's just a glitch that they'll get to the bottom of. The SEC is the office that will handle it. Commissioner Slive and Steve Shaw do a good job."

Bielema said "luxuries of having a bye week" gave his staff time to be alert for discrepancies.

"It's something we have kind of been aware of now for the last week and half in getting our preparation," Bielema said. "So we can use other film and stuff like that to make sure we are getting the full picture. A lot of times you get so ingrained into your preparation you just naturally go to the film that's sent to you and work off of it. Because of the extra time we'll take two or three games and have the G.A's (graduate assistants) see if there's anything glaring that jumps out. You really don't expect to see something different in what's actually going on on the field. We were able to go back in the last 48 hours and just make sure we review all the television copy to the copy that we were sent for any discrepancies."

COWAN TO RETURN PUNTS
With a bye week added to his two weeks back from a preseason foot injury, sophomore D'Arthur Cowan not only will log more receiving time against Auburn but replace Javontee Herndon as Arkansas' primary punt returner, Bielema said. Cowan was slated to be the punt returner before injuring his foot in August.

SLEEPY AWAKES
Lettering last year while playing all 11 games as a redshirt freshman cornerback, Davyon "Sleepy" McKinney of Forrest City mainly has worked on special teams since he was moved to safety by the Bielema regime. But McKinney could start factoring more after playing some in the 52-0 loss two weeks ago at Alabama, Bielema said.

"It's nice to see Sleepy get back in there," Bielema said Monday. "He got in there a little bit at safety, a little bit at nickel when Rohan (Gaines) went down. You know, he played nickel for us last week. I know he's obviously played corner, too. Today, just a half hour ago, I was walking by Coach Johnson's office (Taver Johnson is the cornerbacks coach and involved in special teams) and he (McKinney) was in there watching film. So, he's a guy who's engaged and hopefully going to play good football."




"