Class 7A - Week 9 - 2013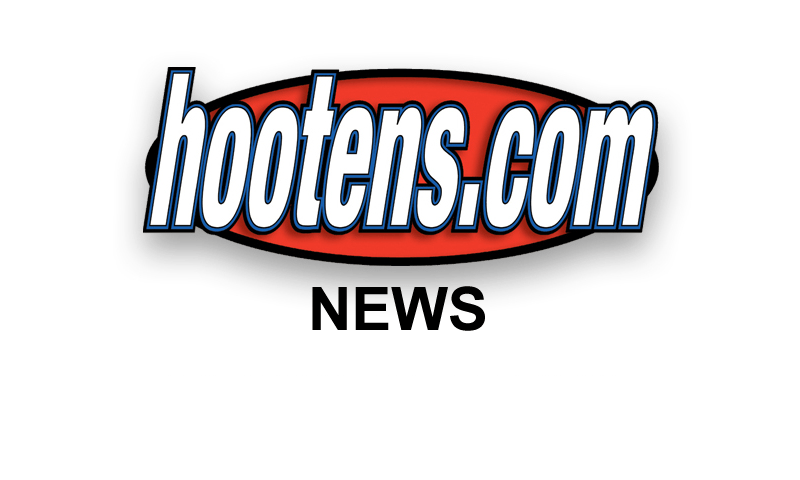 Hootens.com Rankings
Class 7A, Week 9, 2013
Copyright Hooten Publishing, Inc.
1. Cabot (8-0)
2. North Little Rock (6-2)
3. Bentonville (6-2)
4. Fayetteville (8-0)
5. Conway (7-1)
6. Fort Smith Southside (5-3)
7. Rogers Heritage (4-4)
8. Rogers (5-3)
9. Springdale Har-Ber (5-3)
10. Springdale (5-3)
11. Little Rock Catholic (4-4)
12. Bryant (5-3)
13. Little Rock Central (5-3)
14. Fort Smith Northside (2-5-1)
15. West Memphis (2-6)
16. Van Buren (1-7)
HOOTENS.COM GAME OF THE WEEK
Class 6A No. 1 Greenwood at No. 5 Conway
Conway couldn't snap the Bulldog's 32-game win streak last season, getting shutout in the second half of a 49-28 loss at Greenwood. This week Greenwood puts a 46-game win streak on the line at Conway.
Both teams are undefeated in conference play and have beaten Fort Smith Southside the past two weeks.
Greenwood junior Kevin Jones kicked a 23-yard field goal with two seconds left to win last week at FS Southside 45-42. Jones leads Greenwood with 34 catches for 484 yards and four TDs. Senior running back Hoyt Smith ran 24 times for 134 yards and two touchdowns at Southside. Smith has 710 yards and 12 TDs this year. Senior quarterback Jabe Burgess, committed to the University of Tulsa, has completed 81 of 127 passes (64 percent) for 1,257 yards and 14 TDs this season. Sophomore linebacker Grant Morgan paces the Bulldogs with 50 tackles and three interceptions. Greenwood junior offensive tackle Nick Houston (6-7, 305) is ranked as the state's No. 12 recruiting prospect in the Class of 2015 by hootens.com.
Conway has won five in a row since a 23-9 loss Week 3 at No. 1 Cabot. League coaches picked the Wampus Cats to win the 7A/6A Central. Conway creamed Southside 37-7 two weeks ago, scoring 17 points in the final eight minutes before halftime. Junior RBs Kevin Chamorro (5-10, 210) and Karlil Johnson (5-8, 170; 4.6 speed) combined for 40 carries and 220 yards three weeks ago in a 31-15 win at FS Northside. Conway's offensive linemen average 270 pounds. Conway offensive tackle Colton Jackson (6-6, 291) has committed to the Arkansas Razorbacks.
A year ago, Conway led Greenwood 28-21 at halftime. The Wampus Cats lost four turnovers and were out-gained 473-264 in that meeting.
Greenwood almost always scores after turnovers or if its defense forces a three-and-out. If Greenwood gets nine or more possessions, it likely wins. Conway's defense is good enough from sideline to sideline to challenge Greenwood's zone or stretch running plays toward the sideline. Conway hasn't won a big game since a 17-6 victory at FS Southside in the 1993 playoff semifinals.
HOOTEN'S TV SHOW
Hooten's Arkansas Football TV show airs 10:30 a.m. Saturdays this fall on KATV 7 (ABC-Little Rock) and KXNW (Ch. 34 Fort Smith/Fayetteville). The show features the state's top recruiting prospects. Greenwood will be featured as the Verizon/Nokia Siemens Networks Football Town of the Week.
LAST WEEK
Hootens.com correctly predicted 10 of 11 winners (91 percent). For the season, hootens.com has correctly predicted 75 of 94 winners (80 percent) in games involving Class 7A teams.
WEEK 9 PREDICTIONS (favored team in ALL CAPS followed by point spread)
7A/6A CENTRAL
GREENWOOD (1) at Conway: Game of the Week. Watch highlights of Greenwood's Week 8 win at FS Southside here and highlights of Conway's Week 2 win at Jonesboro here.
LR CATHOLIC (19) at LR Parkview: Catholic first-year coach John Fogleman guides the Rockets to their fifth victory of 2013. Catholic had just one win and ranked dead last in Class 7A this time last season. Parkview rides a 5-game losing streak.
LR Hall at FS NORTHSIDE (35): Northside lost in the final seconds last week for the third time this season when LR Catholic kicked a field goal with 47 seconds left. Northside gave up 11 unanswered points in the fourth quarter the 31-28 loss at LR Catholic. Northside must win its final two games (at FS Southside next Friday) and needs losses by West Memphis and LR Central to have a shot at the playoffs. LR Hall carries a 24-game losing streak. Watch highlights of FS Northside's Week 1 tie at Pine Bluff here.
FS SOUTHSIDE (13) at Russellville: Smooth Southside QB Isaac Jackson accounted for 300 yards, including four TD passes in last week's 45-42 loss to Class 6A No. 1 Greenwood. Jackson has accounted for almost 75 percent of Southside's offense this fall. Russellville beat LR Hall 42-8 last week after a 51-21 loss to LR Catholic Week 7. Southside beat Catholic 42-17 a month ago. Watch highlight's of FS Southside's Week 8 loss to Greenwood here and highlights of Russellville's Week 1 win at Morrilton here.

7A/6A EAST
Mountain Home at NORTH LR (56): North LR gives Mountain Home its 18th straight loss. North LR has allowed just six points over the past three weeks. North LR quarterback Heath Land completes 60 percent of his passes for 1,614 yards (201 yards per game) with 20 TDs and just four interceptions. Junior K.J. Hill, a Razorback recruit, has 1,086 all-purpose yards (135.8 yards weekly) and 13 TDs, averaging 7.5 yards per carry, 14.9 yards per catch, 45 yards per kick return and 18.2 yards per punt return. Watch highlights of North LR's Week 5 win at West Memphis here.
Searcy at WEST MEMPHIS (7): Searcy has never beaten West Memphis. Searcy has lost to North LR and Jonesboro by a combined 92-0 the past two weeks. Watch highlights of West Memphis' Week 5 loss to North LR here.
Marion at LR CENTRAL (18): Marion has given up 84 points the past two weeks in losses to West Memphis and North LR. LR Central averages 34 points per game in conference play. LR Central won last year at Marion 29-12. Watch highlights of LR Central's Week 7 loss at Cabot here.
CABOT (12) at Jonesboro: Top-ranked Cabot rushed for 300 yards in the first half last week against No. 15 West Memphis. Jonesboro sophomore RB Denzel Mitchell ran eight times for 121 yards last week at Searcy. Jonesboro has won the past two Fridays by a combined 61 points. Watch highlights of Cabot's Week 7 win over LR Central here and highlights of Jonesboro's Week 2 loss to Conway here.

7A/6A SOUTH
Bryant at LAKE HAMILTON (1): Bryant senior playmaker Devonte Howard caught a 27-yard TD pass and ran 1 yard for a score in last week's 28-0 win over Texarkana. Junior QB Brandan Warner has passed for more than 800 yards and eight TDs this year. Lake Hamilton outscored Benton 14-0 in the second half during last week's 35-21 victory. Senior RB Chris Eastburn ran 18 times for 87 yards and a TD. Watch highlights of Bryant's Week 1 loss to Conway here.

7A/6A WEST
FAYETTEVILLE (7) at Har-Ber: Fayetteville beat Har-Ber 38-21 last year for its first victory in the series since the 2007 state championship game. Fayetteville intercepted three passes in last week's 35-14 win at Siloam Springs, giving the Bulldogs a plus-nine turnover margin this season. Bulldog senior Brayden Cook ran for a career-high 197 yards last week at Siloam. Har-Ber rallied from three TDs down to beat Siloam in the final seconds a week earlier. Rogers romped the Wildcats 59-42. Watch highlights of Fayetteville's Week 1 win over Warren here and highlights of Har-Ber's Week 3 win at FS Southside here.
Van Buren at ROGERS HERITAGE (30): After back-to-back heartbreaking losses, Heritage mercy ruled Springdale 43-10 last Friday scoring 33 points in the second half. Heritage running back Brandon Gates has 1,386 yards on 193 carries (7.18 yards per carry) this season. Heritage kicker Eric Grom hit 48- and 50-yard field goals with ease last week. Heritage hung 57 points at Van Buren last season.
ROGERS (6) at Siloam Springs: Ground-oriented Rogers rushed for 556 yards and scored 59 points against a Har-Ber defense that features two Arkansas Razorback recruits on its line. Rogers beat Har-Ber for the first time since 2006. Rogers, in position to make postseason play, made the playoffs last season for the first time since playing for the state title in 2006. Siloam Springs pushed Fayetteville and Springdale Har-Ber the past two weeks and could be a force in the Class 6A playoffs. Watch highlights of Siloam Spring's Week 1 tie to Shiloh Christian here.
Springdale at BENTONVILLE (25): Bentonville extends its conference win streak to 32 straight. Bentonville sophomore Kasey Ford completes 60 percent of his passes for almost 1,110 yards and 11 TDs over the past seven weeks. Springdale's DeAndre Murray has rushed for 1,324 yards this fall. Bentonville won at Springdale 63-0 last season. In fact, the Bulldogs have scored just once on Bentonville since 2008.