Class 5A - Week 9 - 2013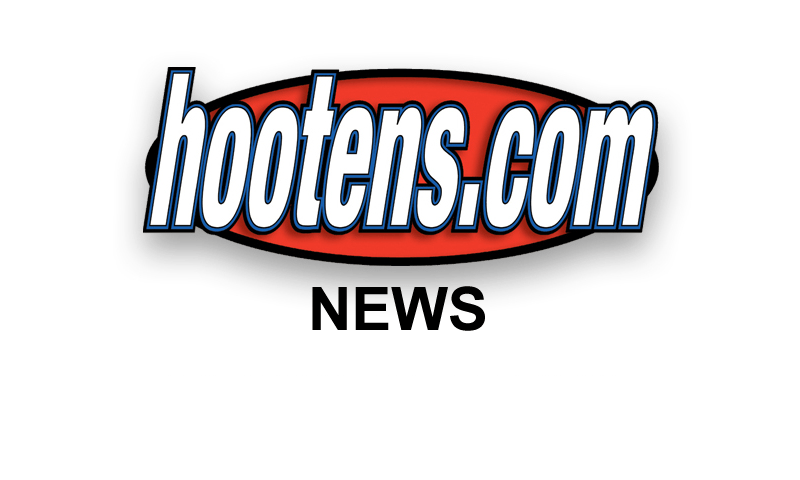 Hootens.com Rankings
Class 5A, Week 9, 2013
Copyright Hooten Publishing, Inc.
1. Pulaski Academy (8-0)
2. Camden Fairview (7-1)
3. Batesville (6-2)
4. Alma (6-2)
5. Morrilton (6-2)
6. Shiloh Christian (5-2-1)
7. White Hall (7-1)
8. Wynne (6-2)
9. Watson Chapel (4-3)
10. Hope (6-2)
11. Sylvan Hills (6-2)
12. Mills (6-2)
13. Beebe (5-3)
14. West Helena (5-3)
15. Forrest City (6-2)
16. Jacksonville (4-4)
17. Nettleton (4-4)
18. LR Christian (3-5)
19. Vilonia (2-6)
20. Hot Springs (3-5)
21. Greenbrier (3-5)
22. Harrison (2-6)
23. Clarksville (3-5)
24. HS Lakeside (2-6)
25. Magnolia (2-6)
26. Paragould (2-6)
27. Greene County Tech (1-7)
28. Huntsville (2-6)
29. Blytheville (1-7)
30. De Queen (0-8)
31. LR McClellan (0-8)
32. North Pulaski (0-8)
HOOTENS.COM GAME OF THE WEEK
No. 10 Hope at No. 7 White Hall
Hope must refocus after its biggest win since making it to the 2000 state title game. The Bobcats shutout Camden Fairview in the first half, held the Cardinals to a season-low 12 points and won 17-12. It halts Camden Fairview's 30-game conference win streak "and makes this week even bigger," Hope coach Jay Turley says. "I feel like being involved in several games this year that went into the fourth quarter helped us."
Hope senior quarterback Nathan Stubber completed nine of 16 passes for 90 yards and a touchdown last week, and ran for 60 yards. Senior Javon Westmoreland has rushed for more than 600 yards and has 200 yards receiving in seven games this fall. "Number 7 (Westmoreland) is a playmaker," White Hall coach Mike Vaughn says. "But they've got 12 guys who can go." Hope gives up 21 points per game. Defensive ends Davon Potts, a senior, and McTelvin Agim, a sophomore, form one of the better tandems in the league. Agim made a crucial fourth-down stop last week by stringing out a flare pass, getting off his blocker and then making the tackle for no gain near the sideline. Senior linebacker Ty Voss paces Hope with more than 70 tackles this fall, including 15 last week.
White Hall's only loss this season was 39-7 at Camden Fairview. Since, the Bulldogs have won three straight games by an average of 15 points. Junior QB Kirk Baugh has passed for more than 1,000 yards this year, while junior Kendrick Edgerson has rushed for more than 1,000 yards and 15 scores. Senior left tackle Corey Doss (ankle) didn't play in last week's 13-point win at Hot Springs, but should return for senior night. Senior linebacker Robert Dooms, a three-year starter, also should return from an arm injury. Senior linebacker Austin Berry, a converted defensive end, paces the Bulldogs with 20 tackles a game. Berry made 22 stops at Hot Springs. "They are very balanced on offense," Hope coach Jay Turley says. "It's hard to get a handle on their tendencies, because they have none."
TV SHOW
Hooten's Arkansas Football TV Show airs 10:30 a.m. Saturdays this fall on KATV 7 (ABC-Little Rock) and KXNW (Ch. 34 Fort Smith/Fayetteville). The show features the state's top recruits. Clarksville QB Brandon Lovell will be featured as the Arkansas Air Guard Scholar Athlete of the Week. Greenwood will be featured as the Verizon/Nokia Siemens Networks Football Town of the Week.
LAST WEEK
Hootens.com correctly predicted 14 of 16 games (88 percent). For the season, Hootens.com correctly predicted 133 of 164 games (81 percent).
WEEK 9 PREDICTIONS (favored team in ALL CAPS followed by point spread)
5A CENTRAL
LR Christian at WEST HELENA (11): West Helena is in the playoffs for the fourth time in six years and finishes as high as the No. 2 seed with two more wins. Junior QB Curly Brewer ran in four TDs, threw a TD pass and scored a pair of two-point conversions in last week's 37-point win at North Pulaski. Little Rock Christian misses the playoffs for the fourth straight season. Watch highlights of West Helena's Week 1 loss at Dollarway here.
MILLS (1) at Jacksonville: The winner makes the playoffs, the loser stays home. Mills gained just 198 yards and committed four turnovers in the second half of last week's 50-21 loss to Pulaski Academy. Jacksonville junior running back Lamont Gause ran for 249 yards (236 in the first half) and three TDs in last week's 21-point triumph at LR Christian. Red Devil senior ends Titus O'Neal and Brandon Toombs are key to slowing Mills' option attack, Jacksonville coach Rick Russell says.
North Pulaski at LR MCCLELLAN (8): A battle of winless teams, for the second straight season. LR McClellan gets outscored by 27 points weekly, while North Pulaski's losses are by an average of 35 points.
PULASKI ACADEMY (25) at Sylvan Hills: Pulaski Academy, Class 5A's only unbeaten, moves into the No. 1 spot for the first time this season. The Bruins led Mills 50-7 at halftime last week. Bruin junior QB Will Hefley has passed for 2,165 yards and 31 TDs this year, while senior linebacker Tyler Colquitt has 66 tackles and three sacks. Sylvan Hills usually plays tough against Pulaski Academy, trailing the Bruins 28-17 at halftime last year. Bear junior QB Tra Doss has rushed for 840 yards and 16 TDs this fall.
5A EAST
BEEBE (7) at Nettleton: Nettleton makes the playoffs if it wins out and Beebe losses to Batesville next week. If Beebe wins, the Badgers play for the league title next week. Beebe led Greene County Tech 27-20 at halftime last week. Junior Jessie Crisco and sophomore Tripp Smith combined for 308 yards and three scores a week ago. Watch highlights of Nettleton's Week 2 win over Trumann here.
Blytheville at PARAGOULD (2): Neither team can make the playoffs. Blytheville hasn't been since 2011, while Paragould hasn't been since 2004. Blytheville trailed Batesville 38-0 in the second half last week, while Paragould trailed Wynne 28-0 at halftime.
Greene County Tech at BATESVILLE (24): Greene County Tech trailed Beebe by seven points at halftime last week. Batesville senior Joey Rodriguez ran for three TDs in last week's 32-point win over Blytheville, and he's rushed for 18 TDs and threw a TD pass this year. Watch highlights of Batesville's Week 7 win over Wynne here.
WYNNE (6) at Forrest City: This rivalry decides playoff seeding. Wynne has won two straight in the series, including 39-21 a year ago. Yellowjacket sophomore running back Antonio Davis has rushed for more than 1,100 yards this year. Forrest City senior QB Ethan Adams has passed fore more than 1,300 yards and 14 TDs this fall. Senior fullback Dennis Scott caught a pair of TDs in last week's 12-point win over Nettleton. Watch highlights of Wynne's Week 7 loss at Batesville here.
5A SOUTH
Hot Springs at CAMDEN FAIRVIEW (24): Camden Fairview must regroup after its first conference loss since falling to Pulaski Academy 40-30 Week 5, 2009. It was the fewest points the Cardinals scored since Watson Chapel shut them out getting shut out Week 3, 2009. Camden Fairview has beaten Hot Springs by an average of 28 points over the past seven seasons. Cardinal senior QB Matthew Ollison completes 127 of 184 passes (69 percent) for 1,874 yards and 18 TDs, and he's rushed for a pair of TDs. Hot Springs played its best game of the season last week, leading White Hall 35-21 before losing by 13 points. Watch highlights of Camden Fairview's Week 6 win over Magnolia here and highlights of Hot Springs Week 3 loss at Arkadelphia here.
De Queen at MAGNOLIA (7): De Queen hasn't won since beating the Panthers 28-21 a year ago. De Queen gives up 36 points weekly, while Magnolia yields 29. Watch highlights of Magnolia's Week 6 loss at Camden Fairview here.
Hope at WHITE HALL (1): Hootens.com Class 5A Game of the Week. Watch highlights of White Hall's Week 1 win over Monticello here and highlights of Hope's Week 2 loss to Ashdown here.
WATSON CHAPEL (7) at HS Lakeside: HS Lakeside missed the playoffs for the first time since Jared McBride took over as coach in 2010. Watson Chapel shifted Devonte Battles to from running back to Wishbone QB last week, and he scored four TDs at Magnolia. Watson Chapel at least shares the league title if it wins out.
5A WEST
ALMA (21) at Greenbrier: Alma hosts Shiloh Christian next week for the conference title. Senior Malachai White has rushed for 10 TDs, while junior QB Evan Burris has passed for 1,181 yards and 12 TDs and rushed for 460 yards and five scores. Greenbrier likely plays at Vilonia for the league title next week. Watch highlights of Alma's Week 5 win at Morrilton here.
Harrison at MORRILTON (11): Morrilton can win or share the league title if it wins out and Shiloh Christian beats Alma next week. Devil Dog senior QB Toney Hawkins has completed 121 of 192 passes (63 percent) for 1,657 yards and 14 TDs this year. Harrison won its second game of the season last week, beating Clarksville 35-7. Harrison senior Michael Evert has ran 188 times for 931 yards and 12 TDs this year. Watch highlights of Morrilton's Week 5 loss to Alma here.
Huntsville at VILONIA (17): Vilonia gave up 40 unanswered points to Alma last week after leading 7-0. The Eagles host Greenbrier next week for a playoff spot.
SHILOH CHRISTIAN (35) at Clarksville: Shiloh Christian travels to Alma for the league title next week. Saint senior QB Daniel Shimer is out for the season after tearing his ACL. Shimer passed for 1,265 yards and 13 TDs and ran for 1,155 yards and 17 scores this fall. Watch highlights of Shiloh Christian's Week 1 tie to Siloam Springs here.