Class 4A - Week 9 - 2013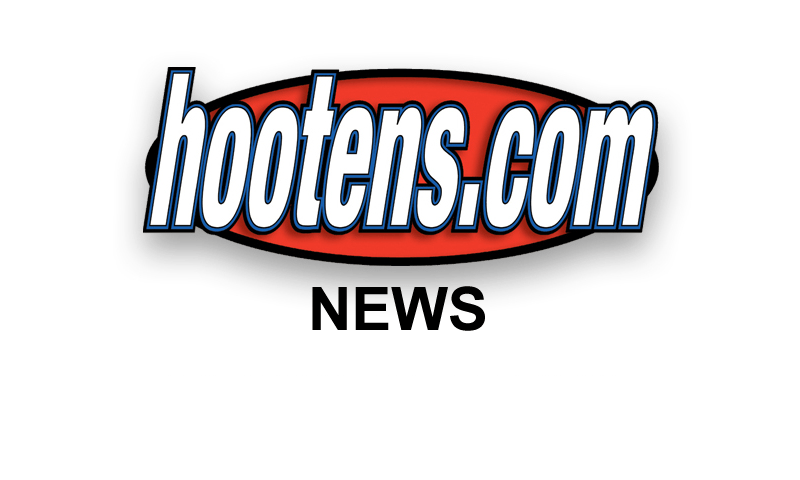 Hootens.com Rankings
Class 4A, Week 9, 2013
Copyright Hooten Publishing, Inc.
1. Warren (5-3)
2. Arkadelphia (8-0)
3. Dollarway (8-0)
4. Booneville (8-0)
5. Prairie Grove (7-1)
6. Valley View (8-0)
7. Hamburg (7-1)
8. Maumelle (7-1)
9. Malvern (7-1)
10. Pottsville (7-1)
11. Ashdown (6-2)
12. Nashville (5-3)
13. Star City (5-3)
14. Lonoke (6-2)
15. Gosnell (7-1)
16. Dardanelle (6-2)
17. Newport (6-2)
18. Highland (6-2)
19. Lincoln (7-1)
20. Stuttgart (4-4)
21. Farmington (6-1-1)
22. Gentry (4-4)
23. Clinton (3-5)
24. CAC (4-4)
25. Mena (4-4)
26. Pulaski Robinson (4-4)
27. Jonesboro Westside (6-2)
28. Dumas (2-6)
29. DeWitt (4-4)
30. Gravette (2-6)
31. Monticello (2-6)
32. Crossett (2-6)
33. Heber Springs (2-6)
34. Subiaco Academy (3-5)
35. Pocahontas (4-4)
36. Ozark (2-6)
37. Arkansas Baptist (2-6)
38. Southside Batesville (2-6)
39. Bauxite (1-7)
40. Cave City (1-7)
41. Pea Ridge (0-8)
42. Brookland (4-4)
43. Berryville (2-6)
44. Trumann (1-7)
45. Dover (0-8)
46. Lake Village (1-7)
47. Marianna (0-7)
48. Waldron (0-8)
HOOTENS.COM GAME OF THE WEEK
No. 1 Warren at No. 7 Hamburg
The winner gets the conference title, No. 1 playoff seed and home field advantage throughout the playoffs. Warren has won 13 of the past 14 over Hamburg, with the Lions winning 7-6 in 2009 (Hamburg didn't make the playoffs). Both have lost to Camden Fairview this year, Hamburg 58-21 Week 2 and Warren 32-7 Week 3.
Hamburg has won its five league games by an average of 36-7, with the Lions shutting out five opponents. The Lions led Ashley County rival Crossett 27-8 last week when an apparent touchdown was negated by penalty. The Lions were penalized 19 times for 189 yards and committed four turnovers against Crossett. Hamburg averages 343 yards per game (207 passing, 136 rushing). Senior quarterback Logan Morris has passed for more than 700 yards this season. Senior Desnond Stanley has returned a punt and a kickoff for scores this year, and he locks down a corner. Lorenzo Watkins "is as good of a sophomore cornerback as I've ever coached," Hamburg coach Mike Cox says. Senior safety Drew Perry returned an interception 70 yards for a TD last week, and sealed the victory with another interception in the final minutes. Senior linebackers Devonta Paskel (65 tackles, two tackles for loss) and River Davis (63 tackles, six tackles for loss) pace the Lion defense. "They are the fastest team we've played," Warren coach Bo Hembree says.
Warren has won five straight games by an average of 47-6 after starting the season with losses to Class 7A unbeaten Fayetteville (35-21) and 5A undefeated Pulaski Academy (42-30) and Camden Fairview. The Lumberjacks turned the ball over the opening two possessions of last week's 42-0 win over Monticello, their first turnovers in a month. Junior Kilay Cox returned from a broken foot three weeks ago. He's rushed 23 times for 185 and three scores this year, while junior Trent Broughton has 74 carries for 549 yards and two TDs. Senior Drake Jones has completed 72 of 117 passes (62 percent) for 1,336 yards and 17 scores this year. He's thrown just four interceptions. Senior Von Eric Gonder (27 catches, 350 yards and two TDs), junior Jaylon Marshall (23 catches, 484 yards and six TDs) and junior Darvion Brown (29 catches, 576 yards and nine scores) pace the Lumberjack receivers. Sophomore linebacker D'Angelo McCoy leads an improved defense with 71 tackles and 3.5 sacks, while senior linebacker Kendrick Newton has 53 tackles. "Warren has no weaknesses," Hamburg coach Mike Cox says. "They can throw the ball all over the place, and the defense plays good technique and does exactly how they are coached."
HOOTEN'S TV SHOW
Hooten's Arkansas Football TV Show airs 10:30 a.m. Saturdays this fall on KATV 7 (ABC-Little Rock) and KXNW (Ch. 34 Fort Smith/Fayetteville). The show features the state's top recruits. CAC QB Jack Thomas will be featured as the Arkansas Air Guard Scholar Athlete of the Week. Greenwood will be featured as the Verizon/Nokia Siemens Networks Football Town of the Week.
LAST WEEK
Hootens.com correctly predicted 21 of 24 games (88 percent). For the season, Hootens.com correctly predicted 215 of 246 passes (87 percent).
WEEK 9 PREDICTIONS (favored team in ALL CAPS followed by point spread)
1-4A
FARMINGTON (6) at Pea Ridge: Farmington locks the No. 2 playoff seed with wins the next two weeks. Junior running back Josh Blew ran for 119 yards and three TDs in last week's 39-23 win over Ozark. Pea Ridge played its best game of the season last week, losing at Prairie Grove by a TD. Blackhawk junior Shane Ivy ran for 108 yards and two scores.
GRAVETTE (10) at Berryville: Gravette has beaten Berryville nine straight times by an average of 30 points. Gravette must win at least one more game to advance to the playoffs. The Lions were tied with Lincoln 7-7 late in the second quarter last week before losing by 34 points. Berryville gained 214 yards against Gentry a week ago.
Ozark at LINCOLN (14): The Wolves tied a school record with their seventh win last week, and lock up the No. 2 playoff seed with two more wins. Wolf senior Tyler Cummings has rushed for more than 1,000 yards this fall. Cummings caught a TD pass, ran for a score and returned a fumble for another in last week's 41-7 win over Gravette. Ozark threw two interceptions (both returned for scores) and failed to score twice inside the 5-yard line in last week's 16-point loss at Farmington.
PRAIRIE GROVE (14) at Gentry: Prairie Grove sews up at least a share of the league title and the top playoff seed with one more victory. The Tigers returned a fumble 69 yards for the winning TD with 24 seconds left against winless Pea Ridge a week ago. Gentry QB Jarod Cousins has rushed or more than 1,100 yards this year, including a 168-yard and two-TD effort in last week's 22-point win over Berryville.
2-4A
CLINTON (2) at Heber Springs: Heber Springs has beaten Clinton five straight times by an average of 36-20 since these rivals moved into the same league in 2008. The winner gets at least the No. 5 playoff seed following Heber Springs' 29-point win over Southside Batesville a week ago. Panther senior QB Michael Kramer completed seven of eight passes last week and has completed 92 of 196 this season, for 1,286 yards and 12 scores. Junior Chandler Marquardt ran three times for 59 yards a week ago, and has ran for 1,032 yards and nine scores this fall. Newport threw a trick pass to beat Clinton in the final minute last week. Watch highlights of Clinton's Week 2 loss at Highland here and Heber Spring's Week 7 loss at Newport here.
DOLLARWAY (30) at Southside Batesville: Dollarway needs one more victory to sew up a share of the league title and No. 1 playoff seed. Senior QB Joshua Liddell accounted for three TDs in last week's 19-point win over Stuttgart. Southside Batesville has never advanced to the playoffs. Watch highlights of Dollarway's Week 8 win over Stuttgart here.
NEWPORT (35) at Marianna: Newport senior Kristen Crite threw a 35-yard halfback pass for the winning TD with 34 seconds left in last week's six-point win at Clinton. Marianna trailed Lonoke by 46 points at halftime a week ago. Watch highlights of Newport's Week 7 win against Heber Springs here.
Stuttgart at LONOKE (4): Lonoke wraps up at least the No. 2 playoff seed with one more victory. Jackrabbit senior Blake Mack tallied 172 total yards in last week's 48-point win over Marianna, while Cedric Cooney returned a pair of interceptions for TDs in the first half. Stuttgart senior Tyler Luster carried the ball 15 times in the first half at Dollarway a week ago. Lonoke handed Stuttgart its only loss last season (28-7). Watch highlights of Lonoke's Week 4 win over Heber Springs here and Stuttgart's Week 8 loss at Dollarway here.

3-4A
GOSNELL (21) at Jonesboro Westside: Gosnell cruises to next week's showdown with Valley View. The Pirates led Pocahontas 14-0 at halftime last week. Jonesboro Westside is headed to the playoffs for the third time in school history and second straight season.
HIGHLAND (18) at Pocahontas: Highland headed to the playoffs as the No. 3 seed and likely travels to either Hamburg or Warren in the second round. Rebel sophomore QB Reid Maag has passed for more than 1,300 yards and 13 TDs this fall. Pocahontas needs at least one more victory and a Cave City loss to advance to the playoffs. Watch highlights of Highland's Week 6 loss to Valley View here.
Trumann at CAVE CITY (8): Cave City advances to the playoffs with two more victories. Trumann lost to Brookland in overtime last week, giving up three scores in the final 2:16. Watch highlights of Trumann's Week 2 loss at Nettleton here.
VALLEY VIEW (35) at Brookland: Brookland needs help to make the playoffs for the first time in its two varsity seasons. The Bearcats pulled out an overtime win at Trumann last week by scoring three late TDs. Bearcat junior QB Drake Rainwater passed for 166 yards and three TDs at Trumann, including the game-tying 12-yard TD pass with one second left and the game-winning pass in overtime. Undefeated Valley View travels to Gosnell next week for the league title, No. 1 playoff seed, home field advantage throughout the playoffs and a first-round bye. Valley View senior QB Noah Johns threw a pair of TDs and ran for another in last week's 45-point over Jonesboro Westside. Watch highlights of Valley View's Week 6 win over Highland here.

4-4A
BOONEVILLE (7) at Pottsville: Booneville travels to Maumelle next week for at least a share of the league title. The Bearcats have won or shared three of the past four league crowns, while Pottsville won the outright title in 2011 and shared with Booneville a year ago. Pottsville senior QB Michael Perry, a four-year starter, has more than 2,000 total yards and 25 TDs this fall. Booneville junior halfback Michael Berry ran six times for 101 yards and three TDs in the first half of last week's 35-0 win over Dover. Booneville owns a 4-1 record over Pottsville, coached by Bearcat alum Bryan Rust. Pottsville beat Booneville 49-21 in 2011, Booneville's only mercy-rule loss at home. Watch highlights of Booneville's Week 5 win at Subiaco Academy here and highlights of Pottsville's Week 5 win at Dardanelle here.
MAUMELLE (10) at Dardanelle: Both are in the playoffs. Maumelle beat previously undefeated Pottsville by 15 points last week and hosts Booneville next week with the league title on the line. The Hornets held Pottsville to 281 yards, and scored two TDs in the final 1:11 for the victory. Dardanelle junior Gerardo Hernandez made 17 tackles in last week's 21-point win at Subiaco Academy, and he's wrapped up 67 tackles this fall. Junior T.J. Tucker has rushed for 1,182 yards and 16 scores this season. Watch highlights of Dardanelle's Week 5 loss to Pottsville here.
Subiaco Academy at MENA (6): The winner likely gets the No. 5 playoff seed. Mena senior Hunter Hopson ran for a TD and returned a kickoff 80 yards for another in last week's 45-point win at Waldron, while senior QB Cameron Robinson accounted for three TDs. Subiaco Academy has lost consecutive games since beating Waldron by 23 points in Week 6. Watch highlights of Subiaco Academy's Week 5 loss to Booneville here.
Waldron at DOVER (7): A battle of winless teams. Waldron has lost 21 straight games, while Dover's only win in two seasons was at Waldron a year ago by 27 points.
7-4A
ARKADELPHIA (41) at Bauxite: Undefeated Arkadelphia has put the 35-point sportsmanship rule on seven opponents this year and led #11 Ashdown 35-0 at halftime a week ago. Bauxite trailed Arkansas Baptist by 14 points at halftime last week, before losing in the final seconds. Watch highlights of Arkadelphia's Week 3 win over Hot Springs here.
Arkansas Baptist at ASHDOWN (21): Ashdown has missed the playoffs the past two years by losing in Week 9 and Week 10. Ashdown senior QB Jake Alexander returns this week after missing last week's 42-point loss at Arkadelphia. Arkansas Baptist's 54-41 win over Ashdown a year ago propelled the Eagles to the playoffs. They won their first league game since Week 10, 2012 last week, getting a two-point conversion with 1:31 left to beat Bauxite 58-57. Watch highlights of Ashdown's Week 2 win over Hope here and highlights of Arkansas Baptist's Week 6 loss to Nashville here.
CAC (3) at Pulaski Robinson: CAC surrenders 41 points a game, while Robinson gives up 36 weekly. CAC trailed Malvern by a point at halftime last week. Mustang senior QB Jack Thomas threw four TDs last week. Pulaski Robinson scored 28 points at Nashville last week. Watch highlights of CAC's Week 8 loss to Malvern here.
Nashville at MALVERN (1): Malvern plays at Arkadelphia for the league title and top playoff seed next week, regardless of the outcome. The Leopards led CAC 23-22 at halftime last week. Junior running back Monte Hernandez ran for 215 yards and two TDs a week ago, and he's rushed for 1,001 yards and nine scores this fall. Malvern installed a blitz-heavy defense this fall, relying on junior cornerbacks Keidric Dickens and Elliott Coston "to get on an island with receivers," says first-year coach Mike Scarbrough. Malvern sophomore QB Trace Collie has passed for more than 1,000 yards this year. Nashville can finish as high as the No. 2 seed (needs help from CAC). Nashville sophomore defensive lineman Billy Stewart has a pair of 13-tackle games this year. Watch highlights of Malvern's Week 8 win at CAC here and highlights of Nashville's Week 6 win at Arkansas Baptist here.

8-4A
CROSSETT (16) at Lake Village: Crossett lost to Ashley County rival Hamburg by just five points last week. The Eagles have more than 70 players on the roster. Lake Village trailed Star City by 23 points at halftime last week.
DeWitt at STAR CITY (20): DeWitt likely needs to beat Monticello next week to make the playoffs for the first time since 2000. Senior QB Dawson Moser has passed for more than 1,100 yards and 10 TDs this fall. Star City sophomore QB Tye Brown passed for 238 yards and three TDS in last week's 31-point win at Lake Village.
DUMAS (1) at Monticello: This could be for a playoff spot. Dumas' 28-point win over the Billies last year snapped a two-game losing streak in the series. Dumas senior QB Ryan Miller threw three TD passes in last week's 41-13 win at DeWitt. Monticello forced two turnovers in last week's mercy-rule loss to rival Warren. Watch highlights of Monticello's Week 1 loss to White Hall here.
WARREN (7) at Hamburg: Hootens.com Class 4A Game of the Week. Watch highlights of Warren's Week 1 loss to Fayetteville here and highlights of Hamburg's Week 1 win over McGehee here.