Class 3A - Week 9 - 2013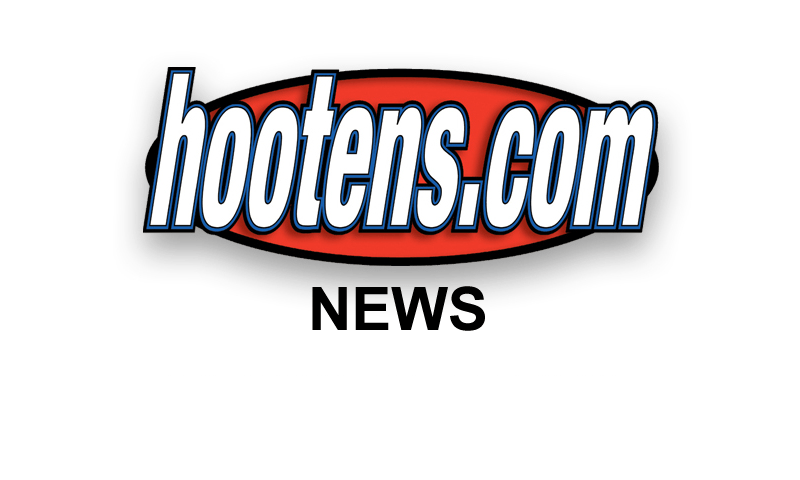 Hootens.com Rankings
Class 3A, Week 9, 2013
Copyright Hooten Publishing, Inc.
1. Harding Academy (8-0)
2. Charleston (8-0)
3. Glen Rose (7-1)
4. Episcopal (7-1)
5. Barton (7-1)
6. Hoxie (8-0)
7. Lamar (7-1)
8. Smackover (8-0)
9. Fountain Lake (5-3)
10. Mayflower (5-3)
11. McGehee (5-3)
12. Rivercrest (5-3)
13. Prescott (4-4)
14. Fordyce (6-2)
15. Green Forest (6-2)
16. C. Harmony Grove (3-5)
17. Fouke (5-3)
18. Atkins (6-2)
19. Paris (5-2-1)
20. Lavaca (4-4)
21. West Fork (4-4)
22. Melbourne (6-2)
23. Mansfield (4-4)
24. Elkins (4-4)
25. Centerpoint (4-3-1)
26. Corning (3-5)
27. Cedarville (2-6)
28. Riverview (4-4)
29. Two Rivers (5-3)
30. B. Harmony Grove (4-4)
31. Osceola (4-4)
32. Earle (2-6)
33. Greenland (4-4)
34. Danville (2-6)
35. Bismarck (2-6)
36. Perryville (3-5)
37. Harrisburg (2-6)
38. Horatio (3-5)
39. Bald Knob (2-6)
40. Mountain View (2-6)
41. Rose Bud (2-6)
42. Piggott (1-6-1)
43. Yellville-Summit (0-7-1)
44. Jessieville (1-7)
45. Manila (0-8)
46. Genoa Central (1-7)
47. Drew Central (0-8)
48. Marshall (0-8)
HOOTENS.COM GAME OF THE WEEK
No. 21 West Fork at No. 15 Green Forest
This is the biggest game in Green Forest since it beat Lamar 24-14 in 2008 (the two teams went on to share the league title). Green Forest swept the 1-3A in 2004, finishing 12-1 after a 21-14 loss to Nashville in the quarterfinals.
West Fork's chasing its fourth league title in six years. The Tigers are averaging 32 points per game the past month since a 14-8 victory at Mountain View. Sophomore quarterback Colton Wise, who took over as starter during the 41-6 loss to Prairie Grove Week 3, has completed 59 of 110 passes (54 percent) for 820 yards and eight touchdowns this year. Wise threw two TD passes and ran 1 yard for a score in last week's 27-22 win over Elkins. Two weeks ago, he passed for 201 yards and a TD in a 35-0 win over Yellville-Summit. Senior tailback Wyatt Montgomery leads West Fork this year with 110 carries for 687 yards and 10 TDs. The Tigers feature a stout defensive line, led by senior Kallin Stokes (5-11, 275) and junior Levi Edens (6-0, 180). Montgomery (5-10, 190; 300-pound power clean) creates matchup problems at defensive tackle and will shift to inside linebacker in certain schemes. Junior Bradley Farris is playing well at H-back and outside linebacker, first-year coach Brad Lindley says. Lindley coordinated West Fork's defense from 2006-12.
Green Forest has won its five league games by an average of 28 points with senior QB Treyton Anderson executing the Midline Option and Spread. Anderson has completed 47 of 76 passes (62 percent) for 920 yards and 15 TDs this year. He leads Green Forest with 73 carries for 621 yards (8.5 yards per carry) and 14 scores. "You have to be prepared and have the right personnel on the field," Lindley says. "They'll go from the Wishbone to empty (Spread) on the next play." Senior tight end Clayton Watson has caught 28 of Anderson's 47 completions for 586 yards and 11 TDs. Look for West Fork's disciplined secondary to test Anderson and Watson. Senior Dalton Ewing (6-0, 235) plays a key role blocking in at fullback and paces the Tigers with 67 tackles at linebacker. Senior halfback Jordyn Mullins (309 yards, one TD) and senior LB Hector Lopez (51 tackles) returned from injury in last week's 42-21 win at Greenland. Coach Jay Martin has guided Green Forest to a 15-23 record since 2010.
HOOTEN'S TV SHOW
Hooten's Arkansas Football airs 10:30 a.m. Saturdays this fall on KATV 7 (ABC-Little Rock) and KXNW (Ch. 34 Fort Smith/Fayetteville), featuring the state's top recruiting prospects. Greenwood will be featured as the Verizon/Nokia Siemens Networks Football Town of the Week.
LAST WEEK
Hootens.com correctly picked 18 of 24 games (75 percent) involving 3A teams. For the season, hootens.com has correctly predicted 173 of 208 games (83 percent).
WEEK 9 PREDICTIONS (favored team in ALL CAPS followed by point spread)
1-3A
Greenland at ELKINS (6): Greenland likely finishes as the No. 5 playoff seed. The Pirates haven't come close to the league's top teams, losing Week 4 to Melbourne 55-20 and last week to Green Forest 42-21. Elkins lost at West Fork 27-22 last week but can still claim a share of the league title.
West Fork at GREEN FOREST (9): See Hootens.com Game of the Week.
MOUNTAIN VIEW (22) at Marshall: Mountain View (1-8 in 2012) improves to 3-6. Marshall facing its second winless season in five years.
MELBOURNE (26) at Yellville-Summit: Melbourne averages 38 ppg in league play. Yellville-Summit has allowed 42 ppg the past three weeks. Watch highlights of Yellville-Summit's Week 2 loss to Salem here.

2-3A
BARTON (13) at Bald Knob: Barton fumbled twice inside the 10-yard line in last week's 25-19 loss at Episcopal. Sophomore slotback Cameron Anderson will be evaluated this week after tweaking his ankle. Bald Knob scored three TDs in the fourth quarter during last week's 36-27 win at Rose Bud, earning its first league victory. Junior QB Grant Glaze threw the game-winning, 76-yard TD pass to junior Tristan Falwell with 1:04 left in the game. Freshman receiver DeShawn Gulledge took a reverse 61 yards for a TD and caught a 36-yard TD pass. Watch highlights of Barton's Week 8 loss to Episcopal here and highlights of Bald Knob's Week 7 loss to Episcopal here.
Perryville at HARDING ACADEMY (35): Harding Academy's averaged 44 ppg the past four weeks since sophomore Alex Francis took over at QB. Francis passed for 488 yards and six TDs in last week's 45-21 win at Mayflower. The Wildcats beat Perryville 48-0 in 2012. Watch highlights of Harding Academy's week 8 win over Mayflower here.
EPISCOPAL (1) at Mayflower: Episcopal in position to finish as the No. 2 playoff seed after last week's 25-19 win over Barton. Junior DB Will McCastlain forced a fumble, blocked an extra point and intercepted a pass. Senior QB William Pollock passed for 310 yards and three TDs. Pollock has completed 173 of 269 passes (64 percent) for 2,179 yards and 26 TDs this year. Sophomore receiver Allie Freeman paces the Wildcats with 64 catches for 968 yards and 10 TDs. Mayflower lost four turnovers and turned the ball over on downs three times inside Harding Academy territory in last week's 45-21 loss. Junior QB Adam Dycus passed for 429 yards and three TDs. Dycus has completed 198 of 311 passes (64 percent) for 3,164 yards and 38 TDs this season. Watch highlights of Episcopal's Week 8 win over Barton here and highlights of Mayflower's Week 8 loss to Harding Academy here.
Rose Bud at RIVERVIEW (12): Rose Bud allows 35 ppg in league play. Riverview has won two league games over Bald Knob and Perryville by a combined 21 points. Watch highlights of Riverview's Week 4 win at Bald Knob here and highlights of Rose Bud's Week 4 loss to Barton here.

3-3A
CORNING (1) at Harrisburg: Corning in position to finish as the No. 3 playoff seed. Harrisburg has won two of its past three games and must win to keep its playoff hopes alive. The Hornets ball-controlled a depleted Corning team in last year's 14-8 win.
Earle at RIVERCREST (4): Earle has lost two of its past three games and its Week 4 forfeit to Corning likely places the Bulldogs in the playoffs as the No. 5 seed. Rivercrest on a roll after losing to Hoxie a month ago. Sophomore RB Cecil Langston paces the Colts this year with 79 carries for 593 yards and six TDs. Junior RB/safety Chris Johnson averages 8.1 yards per carry and has recorded a team-high 80 tackles. Watch highlights of Rivercrest's Week 5 loss to Hoxie here.
HOXIE (42) at Piggott: Hoxie mercy-ruled Corning before halftime last week in a 42-14 win. Junior RB Gunner Cook ran 18 times for 231 yards and three TDs. Junior QB Cole Sears ran 16 times for 130 yards and three scores. Piggott has scored 21 points the past two weeks. Watch highlights of Hoxie's Week 5 win over Rivercrest here.
OSCEOLA (34) at Manila: Osceola bounced back from a 35-8 loss to Corning Week 7 with last week's 34-28 win at Earle. Manila has lost 14 games in a row.
4-3A
Atkins at LAMAR (7): Atkins has beaten Mansfield and Paris by a combined 11 points the past two weeks. The Red Devils rallied last week to defeat Paris 27-23. Senior QB Alex Spradlin passed for 292 yards and three TDs, including a 16-yarder to senior Cole Duvall with 14 seconds left in the game. Lamar led Danville 32-0 in the third quarter during last week's 51-21 victory. Senior receiver Jalen Chenault caught seven passes for 120 yards and two TDs. Senior RB Hunter Sanders paces the Warriors this year with 100 carries for 989 yards (9.9 ypc) and eight TDs. Senior slot receiver Ryan Jones (522 yards receiving) has scored 16 TDs. Watch highlights of Lamar's Week 7 loss to Charleston here.
CHARLESTON (25) at Cedarville: Charleston has won its five league games by an average of 28 points. Senior receiver Chance Shelby, Charleston's all-time leader in receiving, has 135 catches for 2,151 yards and 30 TDs in his career. Cedarville's playoff hopes look slim after last week's 33-26 loss at Mansfield. The Pirates threw three interceptions in the fourth quarter. Watch highlights of Charleston's Week 7 win over Lamar here.
PARIS (12) at Danville: Paris fell to 3-2 in the conference after last week's 27-23 loss at Atkins. An offside penalty against Paris on a fourth-and-4 kept Atkins' final scoring drive alive. Danville has lost its five league games by an average of 24 points. Watch highlights of Paris' Week 5 loss to Charleston here.
LAVACA (8) at Mansfield: Both teams are 2-3 in conference play. Lavaca has lost two of its past three games since beating Atkins 28-20 a month ago. Mansfield rallied to beat Cedarville 33-26 last week, intercepting three passes and scoring 20 unanswered points in the fourth quarter. Senior RB David Ellis and junior RB Jeffery Bartlett combined for 272 yards and three TDs.
5-3A
B. Harmony Grove at TWO RIVERS (1): Harmony Grove gave up 391 yards rushing in last week's 54-36 loss to Fountain Lake. Two Rivers has won three league games by an average of 16 points. Watch highlights of Two River's Week 4 win over Horatio here.
Bismarck at FOUNTAIN LAKE (32): Fountain Lake secures the No. 2 playoff seed, while Bismarck won't make the playoffs.
Jessieville at CENTERPOINT (28): Jessieville looking for its first league victory. The sophomore-laden Lions went 8-1 in junior high last year. This year's junior high team beat Fountain Lake 35-0 five weeks ago, holding the junior Cobras to 15 total yards. Centerpoint has won three league games by a combined 22 points. The Knights look to finish as the No. 3 playoff seed, traveling to northwest Arkansas in the first round.
GLEN ROSE (43) at Horatio: Glen Rose senior Dillon Lequieu caught two TD passes and returned a field goal he blocked 85 yards for a score in last week's 52-13 win over Centerpoint. Junior RB Carlos Burton paces the Beavers this fall with 91 carries for 1,320 yards (14.5 ypc) and 19 TDs. Horatio beat Jessieville 20-13 last week for its first league victory.
6-3A
C. Harmony Grove at FORDYCE (1): Harmony Grove has beaten Fordyce by a combined 11 points the past three years. The Hornets have lost to Prescott and Smackover by a combined 48-0 the past two weeks. Fordyce coming off a 62-14 win over Drew Central after back-to-back losses to Prescott (22-21) and Smackover (28-15). Senior Larry Buckley paces the Redbugs this year with 58 carries for 406 yards and five TDs and 28 catches for 297 yards and a score. Watch highlights of C. Harmony Grove's Week 1 loss to Bearden here.
Drew Central at FOUKE (29): Fouke improves to 6-3 (3-3 in league play) before playing host to Prescott next week.
Genoa Central at PRESCOTT (21): Prescott lost six turnovers in last week's 32-6 loss at McGehee. The Curley Wolves beat Genoa Central 47-17 a year ago.
MCGEHEE (1) at Smackover: McGehee out-gained Prescott 305-198 and forced six turnovers in last week's 32-6 victory. Sophomore Kaion Parker ran for two TDs, caught a TD pass and returned an interception for a score against Prescott. The Owls held Smackover scoreless during most of last year's 14-6 win, giving up 224 total yards. Smackover held on to beat Prescott 29-21 a month ago after leading 21-0 in the first quarter. Sophomore RB Dewayne Jones ran 12 times for 113 yards and two TDs. Last week, junior QB Logan Clark threw two TD passes to sophomore Jordan Jones in a 14-0 win at Harmony Grove. The Buckaroos held Harmony Grove to 138 total yards. Junior left guard Luke Bussell (knee) did not play and is doubtful this week. Junior receiver/safety Elmo Hempstead played mostly defense as he continues to nurse an ankle injury. Watch highlights of McGehee's Week 1 loss to Hamburg here.